How Cannabis Packaging Drives Recurring Sales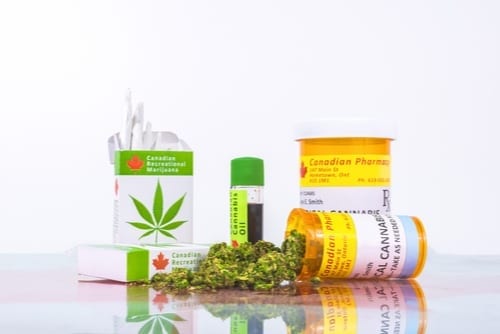 Cannabis packaging could take on new importance in the legal market as companies work to establish brand recognition.
The face of consumer cannabis has changed. Before legalization, the packaging and presentation of cannabis were irrelevant. Cannabis was delivered to the consumer in a ubiquitous and generic clear plastic baggy without any product identification.
Today, it's a new era for cannabis products. The standard ziplock bag has been replaced by branding designed to catch the eye of a consumer that has a world of choices in the legal cannabis market. This influx of cannabis brands has created demand for consumer packaged goods (CPG) companies capable of creating signature brands and experiences for different customers and demographics.
The global cannabis packaging market is projected to grow at a 26.4 percent compound annual growth rate to reach US$5.2 billion by 2026, according to a March 2019 report by Reports and Data. The industry has seen rapid development as new jurisdictions legalize cannabis, providing opportunities for new brands and product lines to establish their own CPG models. The cannabis boom is one of the reasons the overall global CPG sector is expected to nearly double in size from US$8 trillion in 2014 to approximately US$14 trillion in 2025.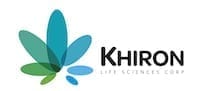 This INNspired Article is brought to you by:
Khiron Life Sciences Corp. (TSXV:KHRN) is a vertically-integrated medical cannabis company fully licensed to conduct its core operations in Colombia.
Send me an Investor Kit
Cannabis packaging options
The term "consumer packaged goods" comprises a wide range of product categories. A CPG is any packaged product that consumers buy regularly, use up, and then buy again. CPGs often require routine replacement or replenishment after their contents are used or consumed. Items like shampoo, candy, frozen foods, cosmetics, beverages and cannabis all qualify as CPGs. These goods all rely heavily on brand recognition and loyalty for repeated sales.
The cannabis industry is ripe for transformation, with the potential for thousands of different CPG options. In the CPG space, some of the most significant opportunities can be found in extracting the ideal cannabis strain for a particular purpose and turning it into a unique, value-added CPG. This can be as simple as packaging cannabis flower or creating and packaging extracts like oils, waxes and shatters. Another common approach is to infuse cannabis into other products like edibles, drinks, and topical skincare products. Considering the various forms of cannabis and cannabis-based products, the possibilities for CPG solutions in the industry are endless.
"We see a big difference between traditional and cannabis-related products, because we have a unique opportunity to leverage and endorse CPG products with Khiron's scientific research and clinical trials development, which will end in generating credibility and trust with consumers," Alvaro Torres, CEO of Khiron Life Sciences (TSXV:KHRN,OTCQB:KHRNF), told INN.
Cannabis industry packaging options
Whether they contain cannabis buds or cannabidiol (CBD)-infused hand creams, CPGs have the potential to become the preferred delivery system of numerous cannabis products. The expanding cannabis industry is constantly offering new opportunities to gain a first-mover advantage in newly opened markets, however, these markets are highly competitive. As CPG companies begin to enter the marketplace, product branding could become a critical differentiator in cannabis. Effective brand packaging has the potential to make a cannabis product stand out in a competitive marketplace, building associations in consumers' minds between the product and the desired experience.
Cannabis packaging is one of the largest ancillary industries related to the cannabis space, and packaging manufacturers and CPG companies have taken notice. Cannabis products, with their many formats and versatile form factors, provide a world of packaging options. According to Nielsen, the American CPG industry is expected to balloon from US$8 billion in 2019 to US$41 billion by 2025, driven predominantly by the legalization of cannabis and the creation of new CPG markets across the country.
Cannabis bud alone is being sold in everything from simple pouches to glass jars, tins, tubes and more. The diversity of cannabis-based products offers a unique opportunity to CPG companies capable of developing the containers and packaging necessary to safely deliver tinctures, balms, oils, salves and skincare products like those offered by Khiron Life Sciences' Kuida line. The company recently received TSXV approval for the roll-out of its Kuida cosmeceutical line in the United States along with approval to distribute cannabis-based products in Latin America. Kuida is one of the first CBD brands to target the lucrative US$20 billion skincare market, offering a line of skincare products that leverage CBD's antioxidant properties to improve the look and feel of the skin.
The influx of cannabis producers has created new demand for packaging design options. In Canada, packaging and branding restrictions are tight, so there's less opportunity for innovative, eye-catching CPGs. However, the rise of cannabis CPGs in Canada has created demand for safe and secure packaging authorized by Health Canada.
Cannabis companies targeting CPG opportunities
Cannabis companies and CPG companies are coming together to optimize cannabis brands for new markets. Khiron Life Sciences Corp announced in February 2019 that the company had formed a joint partnership with cannabis CPG company Dixie Brands (CSE:DIXI.U,OTCQX:DXBRF) to manufacture and distribute cannabis-infused products in the Latin American market. Under the agreement, Dixie Khiron JV, a subsidiary owned equally by both companies, is expected to manufacture and distribute Khiron's Kuida brand of CBD-infused cosmeceuticals utilizing Khiron's established Latin American production and distribution footprint and Dixie's portfolio of cannabis CPGs.
Cannabis company Weekend Unlimited (CSE:POT,OTCQB:WKULF,FWB:0OS1) announced in January 2019 that the company had acquired cannabis CPG brands Canna Candys and Medibles. The company believes that the "taste, effectiveness and packaging" of these edible cannabis products will be effective for building consumer brand recognition and trust, helping the company pave the way for future product rollouts.
"Canna Candys is a developed brand with approximately 35 percent of hard candy market share in Southern California," Paul Chu, president and CEO of Weekend Unlimited, said in the company's release. "The company is in the final steps to begin operations from a new licensed facility in Adelanto California, providing capacity in product development and manufacturing to grow substantially. The operations team is experienced, having built distribution in Southern California to 380 retail stores, and are expecting additional sales growth this year."
Takeaway
The rise of CPGs has given cannabis companies an opportunity to create signature brands and experiences that have the power to capture the consumer's attention and keep them coming back for more. As the cannabis industry continues to develop, branding has the potential to drive growth and stability moving forward.
---
Disclaimer: This INNSpired article is sponsored by Khiron Life Sciences (TSXV:KHRN). This INNSpired article provides information which was sourced by the Investing News Network (INN) and approved by Khiron Life Sciences in order to help investors learn more about the company. Khiron Life Sciences is a client of INN. The company's campaign fees pay for INN to create and update this INNSpired article.
INN does not provide investment advice and the information on this profile should not be considered a recommendation to buy or sell any security. INN does not endorse or recommend the business, products, services or securities of any company profiled.
The information contained here is for information purposes only and is not to be construed as an offer or solicitation for the sale or purchase of securities. Readers should conduct their own research for all information publicly available concerning the company. Prior to making any investment decision, it is recommended that readers consult directly with Khiron Life Sciences and seek advice from a qualified investment advisor. This article was written according to INN editorial standards to educate investors.