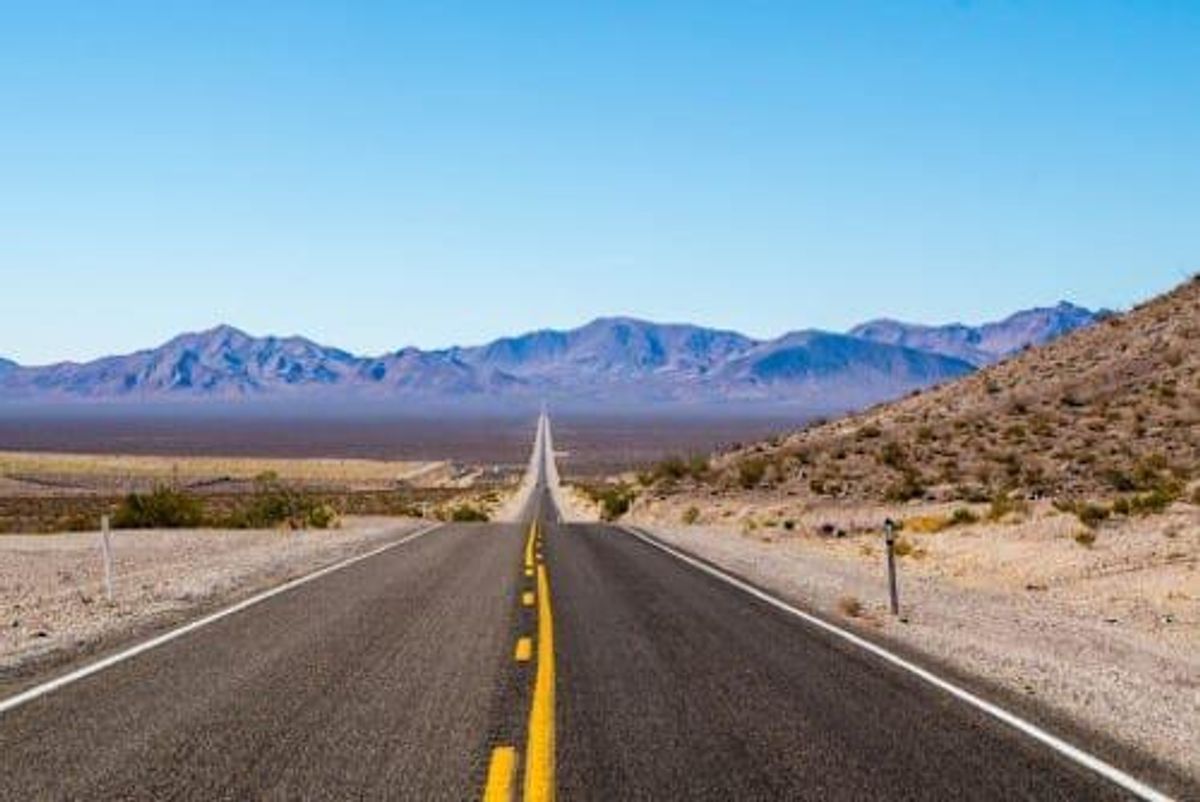 Gold in Beatty, Nevada is once again attracting exploration companies.
The exploration of gold in Beatty, Nevada is set to become a main focus of Nevada's gold industry.
Not too far from the lights, glamor and excitement of the world's greatest party city sits a much quieter, but no less golden stretch of land. About 125 miles northwest of Las Vegas, the Bullfrog mining district and its adjacent districts surround the sleepy little unincorporated mining town of Beatty, Nevada. While the area is definitely not the source of that sweet, sweet tourist and gambling revenue that defines it's famous neighbour, the Beatty Mining District of Nevada has been attracting folks looking to strike it rich since long before Las Vegas was even worth a mark on the map, and that legacy of riches to be had continues.
Today, we're seeing a resurgence of interest in the region driven by bullish market conditions, favorable policy and the key factor that has been driving mining activity to Nevada for well over a century: gold.
The Beatty region: then and now
Gold was first discovered in the Bullfrog district in 1904 and by 1921 the district had already produced approximately 112,000 ounces of gold and 869,000 ounces of silver. The towns of Rhyolite and Beatty quickly sprung up to support the influx of miners and associated industry that had been attracted to the area.
After nearly 20 years of boom, mining activity in the area settled down with only minor activity taking place throughout the mid-20th century. The town of Rhyolite was abandoned with only foundations now remaining to mark where it once stood while Beatty continued to support the mining that remained. In 1982, major activity returned to the Bullfrog area with several major companies conducting exploration through 1996. Falling precious metal values caused mining in the region to decline once again in 1999.
Today, the market factors are just right to breathe new life into the Nevada precious metal mining industry, and that resurgence can be seen in Bullfrog and its neighbouring mining districts. Several mining firms have recently made property acquisitions in the area and begun the processes of conducting exploration and production. In 2017, exploration activity in Nevada increased by 15 percent with 19,040 new claims and a three percent rise in gold production in the state.
Features of the Beatty mining region
The catalyst for all of this has been a significant rise in precious metal values. Gold values began to increase at the end of 2017 amid international trade wars and political uncertainty. Though prices declined in the third quarter of 2018 due to a strong US dollar, an escalating trade war between the US and China has analysts predicting a sharp and sustained rise into 2019. Likewise, silver is expected to see similar gains going forward.
The other major factor driving mining activity in the Beatty region and elsewhere in Nevada has been the considerable efforts made by the state's government to make the state attractive to mining companies. The Fraser Institute ranked Nevada third overall in the latest addition of their yearly global rankings of mining jurisdictions in investment attractiveness, the highest of any US state. The state has no corporate taxes and an efficient and transparent permitting process. Additionally, in the Fraser institute's report, an anonymous exploration company president cites The Nevada Bureau of Mines and Geology as a valuable low-cost information resource for mining companies.
The state government's efforts have also included significant investment in infrastructure. The Bullfrog area features access roads, pit ramps, easy access to a reliable power grid with low energy costs, access to water sources and a well-maintained network of paved roads and highways even in remote areas. In terms of infrastructure quality, Nevada ranks fourth in the Fraser Institute's rankings. Infrastructure quality and reliability is a major factor towards the cost of operation for a mining project and Nevada and the Beatty region in particular give mining companies little to complain about.
The region is a significant hotbed of mineral wealth. The area surrounding Beatty has historically produced over 3.3 million ounces of gold. Of which, 2.3 million ounces were produced in the Bullfrog mine area from 1989 to 1999.
New activity for gold in Beatty, Nevada
The conditions are right for a new gold rush in Nevada and the industry is responding with companies buying up claims in the Beatty area and beyond. Bullfrog Gold (OTCQB:BFGC) holds one of the largest land and resource positions in the South Bullfrog Mining District which, as mentioned, has produced around 2.3 million ounces of gold to date. The company spent 2018 acquiring drill permits, metallurgical sampling and testing and land acquisition.
Coeur Mining (NYSE:CDE) purchased Northern Empire (TSX:NM) in August 2018 for $90 million in a deal that included the acquisition of Northern Empire's significant properties in the Beatty region. Other companies to recently acquire land in the area include Corvus Gold (TSX:KOR), AngloGold (NYSE:AU) and Waterton Global Resource Management.
Takeaway
The spotlight has returned to gold in Beatty, Nevada. Nevada's government has positioned the state to be attractive for mining activity with favorable policies, low taxes and world class infrastructure. Judging by the number of companies that have moved into the area of late, these policies have done the trick and now that precious metals are once again booming, Nevada and the mining companies that are set to take advantage.
This article was written according to INN editorial standards to educate investors.
Investing News Network websites or approved third-party tools use cookies. Please refer to the  cookie policy for collected data, privacy and GDPR compliance. By continuing to browse the site, you agree to our use of cookies.