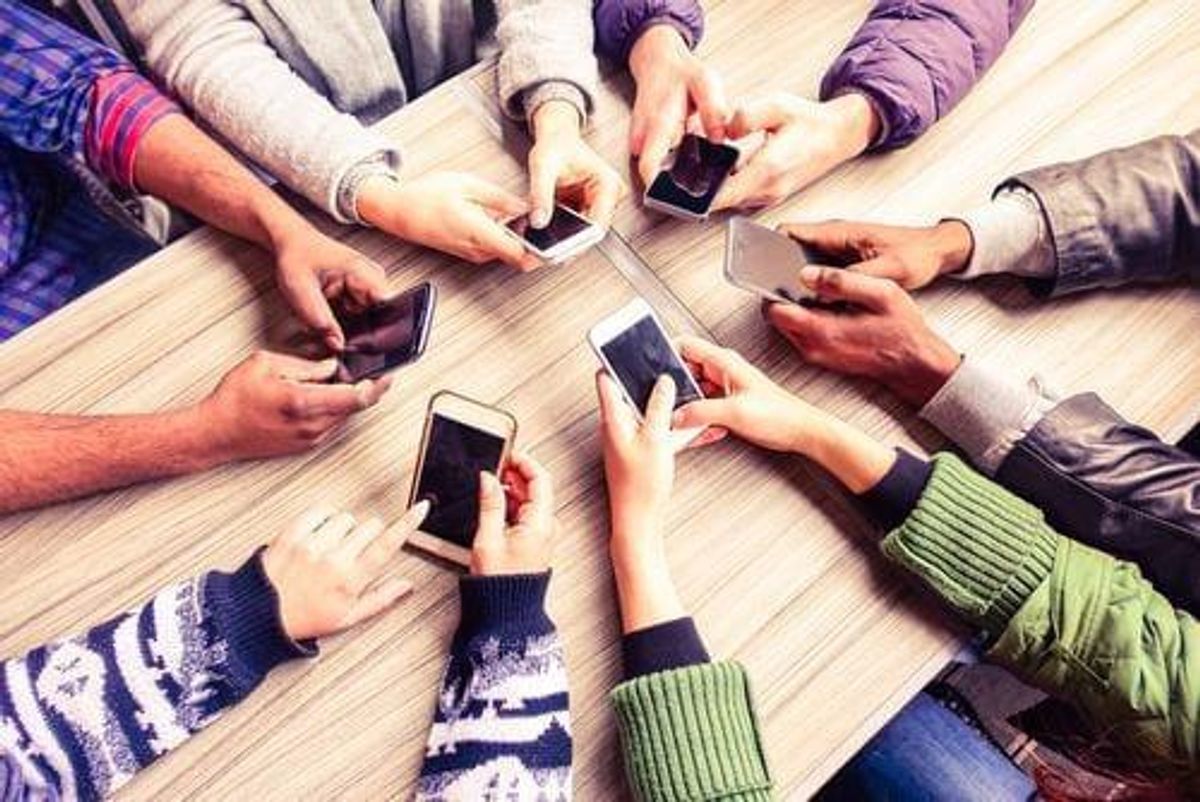 Mobile game developers are looking to increase user engagement and profits through innovative mobile gaming app monetization strategies.
Mobile gaming app monetization strategies are fuelling the industry as mobile games take over the global gaming market.
Worldwide the mobile gaming app market is pegged to reach nearly $60 billion by 2020, according to NewZoo.com. The profit potential in this market is correlated with how successful app developers are at encouraging user engagement and building effective mobile gaming app monetization strategies into their technology and their business model.
"This spectacular boom is reshaping the software sector as the whole and attracting numerous developers and investors to the mobile frontier of the future," says Mobile App Daily writer Vikram Khajuria.
Mobile gaming app market overtaking consoles
Our smartphones and tablets have become such an integral part of our everyday lives that it seems we can't even do the most mundane of tasks — even ordering coffee — without the help of our mobile devices. They are increasingly taking the place of our computers and televisions, and this shift is due in large part to the exploding growth in mobile app technology over the past few years. Mobile apps allow us to deposit checks into our banking account, order groceries, watch TV shows, connect with friends, and play games like FORTNITE.
A recent poll conducted by UK-based mobile strategy agency Tappable highlights the increasing popularity of mobile gaming, with 42 percent of gamers reporting the smartphone as their preferred gaming device compared to 32 percent who preferred consoles and 26 percent who preferred their PC. Breakthroughs in mobile device technology offer consumers convenient accessibility to wireless online gaming platforms.
These trends are exemplified in newly announced devices like Huawei's Mate20 X and the Asus ROG (Republic of Gamers) phone. These devices have been designed specifically with gamers in mind and aim to compete with mobile gaming devices like the Nintendo Switch.
These technological breakthroughs — especially when it comes to multi-player platforms, powerful graphics and greater storage capacity — are also giving game developers the room they need to create gaming experiences that can compete with console-based programs.
"[G]iven the processing power, and the graphical ability of mobile devices nowadays, plus the vast expanse of games available, over the last five to seven years, mobile gaming has advanced almost beyond recognition," Tappable founder Sam Furr told Forbes. "Mobile games have the capability to feature in-depth stories, character development, massive online 3D worlds and immersion through augmented reality (AR) and virtual reality (VR)."
Building on this advancement, Nintendo (NASDAQ:NTDOY), the maker of the two fastest-selling mobile games in history — Super Mario Run and Pokémon Go — is working to make mobile gaming the third pillar in its profit-generation model. With an eye toward growing its mobile games arm into a $900 million business, the company plans to begin releasing up to three new mobile games each year. Nearly $1 billion in profits from mobile gaming apps shouldn't be hard for a company like Nintendo. London-based developer King's Candy Crush — a subsidiary of Activision Blizzard (NASDAQ:ATVI) — reportedly rakes in nearly $2 billion each year.
Other big players in this space include Google (NASDAQ:GOOGL), Apple (NASDAQ:AAPL), Sony (NYSE:SNE,TSE:6758) and Electronic Arts (NASDAQ:EA). The North American market is expected to dominate the global stage given the early adoption of mobile devices; however, the Asia-Pacific market is projected to be the biggest growth market, especially in China, India and South Korea.
Mobile gaming app monetization strategies
Out of all the mobile app categories, gaming has benefited the most from monetization. There are several revenue streams options available to app developers — from the traditional advertising and subscriptions routes to the popular in-app purchases and sponsorships to new blockchain technology-driven metadata. The best approach is a mixed bag of revenue-generating tricks, say industry experts.
"More and more developers will need to adopt hybrid monetization strategies. Developers should not rely on a single method of app monetization," advises James Ewen, Marketing Manager at proximity marketing and analytics solutions provider Tamoco. "Instead, spreading monetization across multiple strategies will provide stability. Especially in a market that can change quickly."
Engagement is the key
Revenue in the mobile app market until fairly has been tied mainly to advertising. Savvy gamers are becoming weary of intrusive ads, and while advertising will remain a strong revenue generator for mobile game companies, they will have to shift focus to monetization methods that encourage user engagement and harness its power. The more time a user spends engaging with an app's features, the more revenue opportunities.
Two of the best monetization routes for engagement include in-app purchases and brand sponsorships.
In-app purchases
In-app purchases (IAP) allow users to buy upgrades or unlock special features. The IAP model has done well for mobile game applications, allowing the developer to profit even after giving users access to the basic app for free. Through the option to pay for more advanced features, the IAP model encourages increased user engagement, which often translates to user retention and further monetization.
Facebook (NASDAQ:FB) recently announced it will be combining its popular Groups feature and Instant Games platform while at the same time expanding features for third-party developers, including the ability to monetize games through advertising and in-app purchases. With 90 million people engaging in 270,000 gaming groups across the social media platform, that's a lot of profit potential. "Instant Games provides a natural way for people in groups to easily play together and deepen engagement over shared interests, and we're excited to see how communities form and come together over Instant Games," the company said in a press release.
Engagement naturally works well on social media platforms, making it an ideal venue for monetizing mobile game apps. Another company combining the two-fast growing markets of mobile gaming and social media is FANDOM SPORTS Media (CSE:FDM,OTCQB:FDMSF,FWB:TQ42), which has built up a sports entertainment platform that taps into the passion of sports super fans and the popularity of the emerging eSports and gaming industry.
FANDOM's core mobile product — the FANDOM SPORTS App — enables users to follow their favorite live-action and fantasy teams and players, as well as test their sports knowledge and track viral sports highlights. It provides a place for fans to connect and square off in real-time sports debates. In the fourth quarter of 2018, FANDOM will be launching an IBM Blockchain Platform accompanied by alpha versions of iOS and Android sports app ready to scale through beta testing and launch. The app experience that will allow users to make in-app purchases to enrich up their gaming experience, as well as "Pick A Fight" for in-game prizes, in-game items and while the FANDOM's content team is on a quest to find the super fans who are sent to live sporting events.
Brand sponsorships
The sponsorship model allows mobile app game developers to partner with advertisers in a way that promotes both user engagement and profit potential for developers and their sponsors. Under this model, users perform a task within the app to gain access to rewards such as discounts on products and services or access to live events.
The $1 billion eSports gaming market is well-suited to this type of revenue model, where sponsors' target consumers are more strategically aligned with the gamer demographic. In fact, according Newzoo research sponsorship revenue in the eSports gaming market is expected to grow from $266 million in 2017 to reach $655 million by 2020, compared to ad spending in the eSports industry which is estimated to rise from $155 million in 2017 to $224 million by 2020.
Alongside partnership deals in the live sports arena, FANDOM is setting up to tap into the eSports market through multiple sponsorship-based revenue streams targeting sports and entertainment brands as well as game ticket distributors across all major sports including football, basketball, baseball and hockey.
Takeaway
Mobile gaming app monetization strategies are taking revenue generation in the industry to the next level. As the mobile gaming market spreads across the globe, we can expect to see game developers come up with new and exciting ways to both reward gamers and investors.
This article was originally published on the Investing News Network in November 2018.
This article was written according to INN editorial standards to educate investors.
Investing News Network websites or approved third-party tools use cookies. Please refer to the  cookie policy for collected data, privacy and GDPR compliance. By continuing to browse the site, you agree to our use of cookies.