Interactive Virtual Reality Exhibitions Revolutionize Experiential Marketing
Oct. 14, 2018 01:55PM PST
Data Investing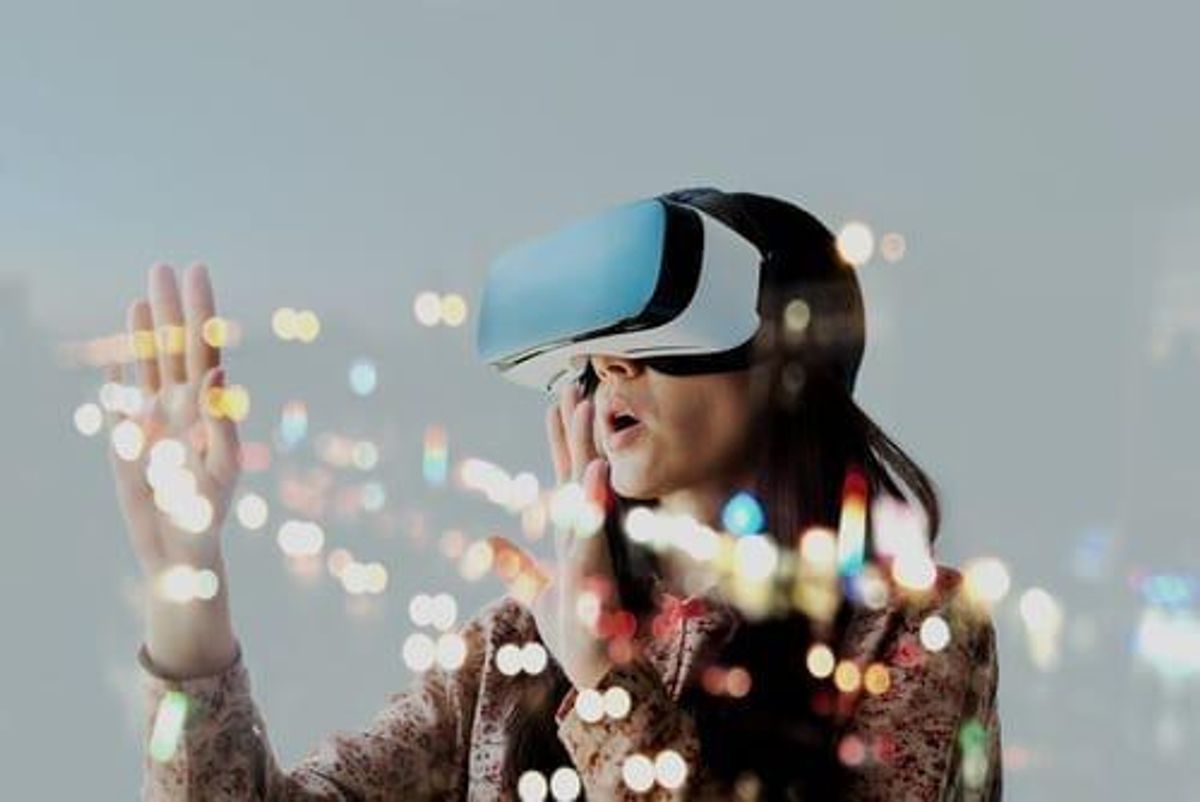 Virtual reality exhibitions open up new avenues for brands looking to create memorable experiences.
The ongoing mainstream adoption of virtual reality exhibitions is opening up new avenues for creating experiences that entertain, educate and connect.
Once commonly thought of as a simple novelty, virtual reality (VR) is beginning to come into its own as a medium that can offer unique, immersive and personalized experiences that provide opportunities for interactive storytelling that were previously impossible.
This is why in recent years VR has become an essential component of interactive exhibitions.
Companies are beginning to understand the potential that VR represents as an engagement tool for branding, and, as a result, virtual reality exhibitions are becoming more and more common for branding purposes. The way that this technology captures attention and engages audiences creates an opportunity for brands to help consumers form positive associations around a service or product.
This interest from brands in the VR industry has translated to a surge of investment. Investing News Network reported in September 2017 that since 2010, 707 virtual and augmented reality startups across the globe have raked in $4.5 billion in investments. The augmented reality/virtual reality industry is forecasted to reach $215 billion in market size by 2021.
Virtual reality exhibitions in action
In 2014, HBO offered fans of its hit television series Game of Thrones a chance to stand atop the show's iconic 700-foot ice wall. Fans attending promotional events in advance of the show's then-upcoming fifth season lined up to put on Oculus Rift headsets and step into replicas of the wooden elevator cages used by characters in the show. From there, they were transported into the world of the show, feeling the cold winds of the North — through cold air blowers placed in front of the cages — and attempting to dodge flaming arrows from an advancing Wildling army. The "Ascend the Wall" exhibition was a relatively early example of a VR experience used for branding, and it was immensely successful. The experience that HBO created allowed their audience to engage with their show like never before.
Immersing fans in the worlds of their favorite television shows is perhaps one of the more obvious applications of VR for branding, but it's far from the only one.
The United States military is a brand like any other. As such, in 2016, when the US Navy wanted a way to engage civilians for recruitment and outreach purposes, they looked to VR. The Navy built a simulation that had users operating a high-speed assault craft to extract a Navy SEAL pinned down under enemy fire. The exhibition was operated out of two custom trucks and traveled to various locations including University of Texas campuses in Edinburg and Brownsville.
Interactive technology company YDreams Global Interactive Technologies (TSXV:YD) has designed hundreds of these experiences for companies like Coca-Cola, Disney, the NBA and others. In March 2018, YDreams launched "Social Media Influencers: Game Edition," an exhibition that features four famous gaming YouTubers and gives attendees the opportunity to visit virtual recreations of their studios, learn about the Youtube gaming scene as well as social media skills and more. The event has drawn tens of thousands of attendees across ten shopping mall locations. According to the company, this format for implementing virtual reality elements to events has been very successful and YDreams has plans for similar events, particularly those related to sports and music.
Interactive virtual reality storytelling
Virtual reality has the ability to take immersive storytelling to a new level. While a video can show a viewer a scene, virtual reality emerges the viewer within that scene. For the first time we have technology that virtually transports the viewer to a new space. A television broadcast of a hockey game can show a viewer what is going on play-by-play, but broadcast that game via VR and the viewer is suddenly in the arena, on the ice, part of the action. This is an all-encompassing multisensory experience that will hold the viewer's attention far more reliably than anything that can be displayed on even the best LCD screen.
VR enables the viewer to see the perspective that the designer wants while allowing the viewer to feel like they have the agency to affect their experience. That agency is the key to VR's potency as a storytelling medium because the viewer is no longer simply a passive observer. The interactivity of a VR experience can entail the ability to manipulate surroundings in a virtual world or simply allow the viewer to choose their perspective while watching the experience. Either way, giving the audience some control adds depth to the interaction, making it much more memorable and engaging.
"VR technology allows for personalization of the experience, to change the point of view and expand the possibilities when it comes to immersive storytelling, whether you're a PhD in a subject, or a visiting school group," Daniel Japiassu, CEO of YDreams Global, told Investing News Network.
Value for brands
For any brand there is a constant need to cut through the noise of a crowded market, grab and keep the attention of an audience, and deliver a message that is going to stick. Effective storytelling is perhaps the best way to do that.
VR also has the potential to provide enormous value for brands trying to reach today's consumers with lasting experiences. This is why virtual reality exhibitions have become one of the biggest current trends at trade shows like the Consumer Electronics Show (CES) and SXSW. Dozens of examples are present at any of these shows of companies using VR to grab attention and showcase their brands in ways that other mediums simply cannot.
Reaching consumers can be a major challenge these days, particularly when trying to reach the younger generation. Any marketer today will agree that pre-teens and teens are a very hard market to hook and keep interested. Fewer people are watching TV or reading magazines. VR represents the cutting edge of media technology and therefore it is an opportunity for brands to connect with and be relevant to the new generation.
The inherent interactive storytelling power of virtual reality exhibitions makes it a powerful tool for experiential marketing as it gives users an experience where they are directly and actively engaging with the brand. VR can create a memorable marketing experience that sticks with the consumer. What's more is that the novelty of a new and exciting technology, especially one as flashy as VR, is an instant attention grabber that takes hold before the viewer even puts on the headset. One of the reasons that virtual reality exhibitions or booths are so common at trade shows these days is because people can't wait to put on a set of those fancy, sci-fi looking goggles. Once they do, they are completely immersed in a world dedicated to the brand on display.
This article was originally published on the Investing News Network in July 2018.
This INNspired article is sponsored by YDreams Global Interactive Technologies (TSXV:YD). This article was written according to INN editorial standards to educate investors.
Investing News Network websites or approved third-party tools use cookies. Please refer to the cookie policy for collected data, privacy and GDPR compliance. By continuing to browse the site, you agree to our use of cookies.