Emerging Opportunities in the Cannabis Extracts Market
Sep. 05, 2018 02:00PM PST
INNspired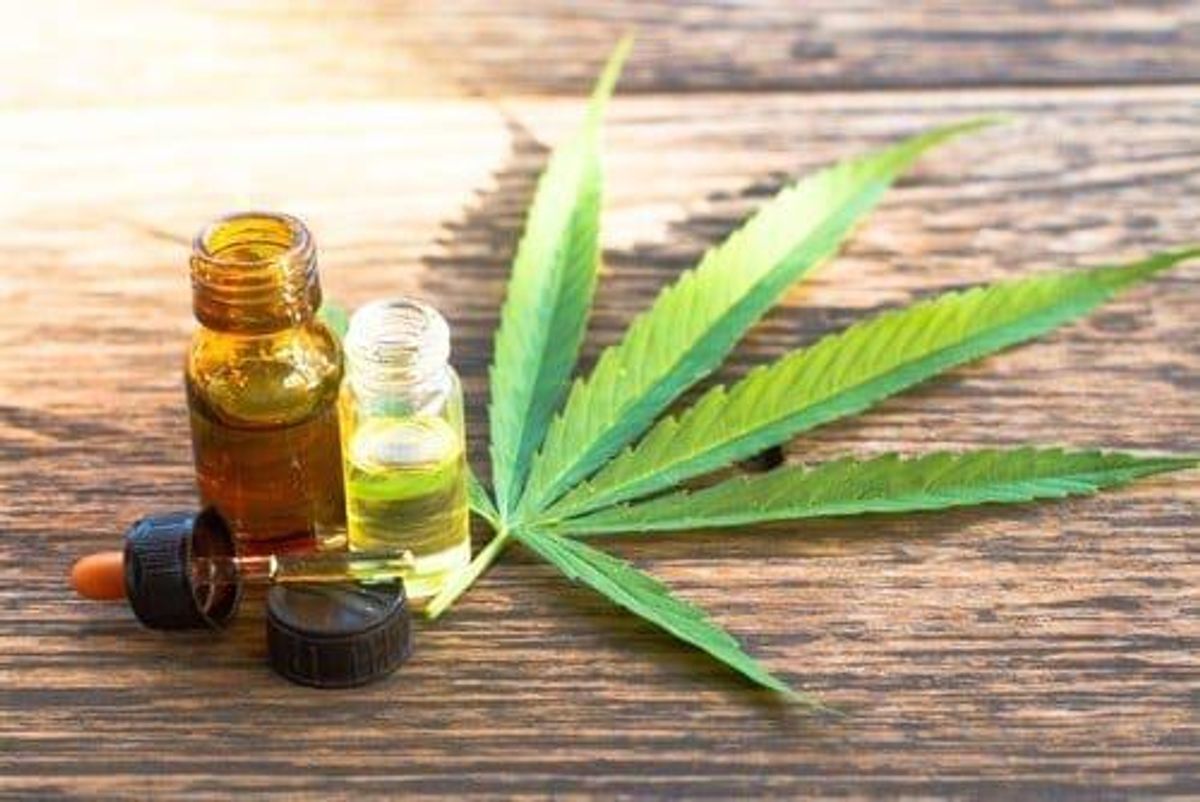 Cannabis extracts offer the best avenue for market growth in the evolving cannabis landscape.
Canada's cannabis market is witnessing steady growth with the opening of the legal adult-use market and is expected to continue that stellar growth in the years ahead. While big leafy buds tend to be the first image that comes to mind when the topic of cannabis arises, it's the cannabis extracts market that's really killing it in the market.
According to the most recent Health Canada statistics, sales of cannabis oil in the first three months of 2018 outpaced those of dried flower by 56 percent. In terms of year-over-year (YOY) growth for the two forms of cannabis, extracts are clearly the winner with a sizable increase of 82 percent over the same period in 2017 compared to a meager 13 percent in YOY performance for dried flower.
Under a regulatory framework that has only allowed for the medical use of cannabis, it's no surprise that the cannabis extracts market would dominate. Patients looking to ease pain, anxiety or inflammation to improve their health and wellbeing are also more likely to want to avoid the negative health impacts of smoking marijuana, making use of a more discreet treatment option. Cannabis extracts also allow medical practitioners to better control proper dosing for patients.
With legal recreational cannabis now on the horizon, analysts expect the demand and product preferences we're seeing in the medical market to continue on an even larger scale. Cannabis extract companies that can supply both markets early on will be strategically positioned as key players in Canada's evolving cannabis market.
Marijuana demand shifting from dried flower to the cannabis extracts market
Health Canada greenlighted the licensed production and sale of cannabis extracts for medical use in 2015. Since then, cannabis extract companies have been leveraging consumer desire for more health-conscious and discrete methods of cannabis consumption by offering an increasingly diverse range of cannabis extracts-based products including topical creams, patches, sublingual sprays and oils as well as edibles.
"Extracts can be ingested in a variety of ways, each with their own timing of onset. This variability can be used to best suit the needs of the patient. For example, a patient with insomnia may desire the late onset effects of an edible if they have trouble staying asleep during the night. Others may desire close-to-immediate effects of sublingual oil for pain management. Additionally, the convenience with regards to using cannabis extracts in public is ideal as we aim to de-stigmatize cannabis use in Canada," Tyler Robson, CEO of Valens GroWorks (CSE:VGW), told INN. Valens GroWorks is a vertically integrated cannabis company with three subsidiaries covering the cultivation, extraction and R&D segments of the cannabis value chain. Through its subsidiary Valens Agritech, the company has a supply and sales agreement with Canopy Growth (TSX:WEED) under the CraftGrow distribution network.
"It's not just the stigma, but the adverse health effects of smoking cannabis that can be avoided with extracts," says Robson. "By eliminating this act all together, extracts (through sublingual application or ingesting) provide the benefits of cannabis without the carcinogenic properties and other issues that smoking the product creates."
If the trends in the legal recreational markets south of the border are any indication, today's adult-use consumers are also keenly interested in alternative consumption methods to smoking dried flower. From Colorado to California to Oregon, dried cannabis flower consumption is losing ground to the cannabis extracts market. In Colorado, for example, sales of dried flower has dropped from 67 percent of total dispensary sales in 2014 to 44 percent today, while concentrate sales have doubled to 31 percent, according to recent reports from BDS Analytics. Similar patterns are evident in other legal US states.
Whole plant extracts vs isolated CBD oils
Cannabis contains hundreds of cannabinoids but the two most well-known are cannabidiol (CBD) and tetrahydrocannabinol (THC). While both of these compounds have medicinal properties, CBD has dominated much of the market for cannabis extracts owing to the fact that CBD-only (especially hemp-based CBD) products are considered legal for sale in many jurisdictions where THC-based products are not.
CBD extracts are increasingly being used to treat afflictions ranging from chronic pain to anxiety and depression to epileptic seizures, quickly earning these products a strong place in the medical, nutraceutical, health and wellness, beverage and pet care sectors. The total market for CBD extracts is expected to grow to $2.1 billion by 2020.
While these extracts isolate the CBD compound from the rest of the cannabis plant's bevy of active compounds, increased research and education on cannabis has shifted thinking towards a "whole plant is best" approach to producing cannabis extracts.
"Whole plant extraction — using the entire plant as throughput — delivers a full spectrum extract, and is the most ideal use of the plant. The industry is still in the very early stages of understanding what compounds aid what ailments and whether or not a full complexity of compounds working together is required to achieve the full desired effects," said Robson. Through its analytics arm, Supra THC Services, Valens GroWorks is working to better understand the physiological effects of each compound in the cannabis plant. Supra THC is a Health Canada licensed cannabis testing lab and has partnered with Thermo Fisher Scientific (NYSE:TMO) to develop a Centre of Excellence in Plant Based Medicine Analytics.
Whole plant products use all of the beneficial compounds in the cannabis plant, from CBD to THC and everything in between. Research has shown that to achieve the best therapeutic effects that cannabis has to offer, CBD needs to be combined with other cannabinoids, including THC, as well as the plant's natural terpenes and flavonoids.
"The true medical efficacy that we see and the huge potential we see in cannabis to be able to help people manage their illnesses is because of the level of diversity in that range of secondary compounds that exist in the cannabis plant matrix," says Emma Chasen, Portland, Oregon-based cannabis educator, consultant and a staunch advocate for whole plant cannabis extracts as nutraceuticals. "All of those compounds are working together synergistically to produce the overall effect."
Unlocking cannabis' full potential means understanding the Entourage Effect
This synergy is what's called the "Entourage Effect", a term coined by Dr. Ethan Russo following his 2006 study of the relationship between cannabinoids and terpenes and their combined effects on the human body. It seems all the components of the plant work together to produce the ideal clinical effect. Most well-known for their influence on the aroma and flavor of cannabis, according to Dr. Russo's research, terpenoids help the body with absorbing cannabinoids and have "complementary pharmacological activities that may strengthen and broaden clinical applications and improve the therapeutic index of cannabis extracts."
Further evidence that whole-plant cannabis extract products, also known as full-spectrum extracts, are more efficacious than CBD-isolate products comes from a 2015 Israeli study. Looking into the anti-inflammatory effects of CBD the researchers found that pure CBD resulted in a bell-shaped dose-responsive curve. "Healing was only observed when CBD was given within a very limited dose range, whereas no beneficial effect was achieved at either lower or higher doses," the researchers noted.
However, the researchers found that increasing the dosage of the whole plant CBD-rich extract actually increased the anti-inflammatory and anti-pain response. The conclusion: the other components (i.e. the other cannabinoids, terpenes, flavonoids) in the whole-plant extract work in tandem with CBD to overcome the bell-shaped dose-response seen with the pure CBD extract, resulting in lower doses to achieve the desired outcome and reduced side effects.
"I would love to see research move in a way where we are able to study the synergistic interactions. That would be so much more beneficial than studying the compounds on their own and instead looking at how they interact together," said Chasen, who serves as Director of Education for Sativa Science Club, which promotes industry-wide quality standards. "I hope that is how we move forward in understanding and talking about cannabis, rather than isolates or pharmaceuticals derived from isolates."
Looking forward
What other developments are on the horizon for the extracts segment of the cannabis market? Full legalization will likely bring more competition to the market, leading companies to really focus on improving the quality, consistency and diversity of their product line. That means a focus on better understanding the effects of each cannabis compound on the human body and the best way to use that knowledge to develop advanced cannabis therapeutics that can improve the quality of life for medical cannabis patients — especially if they want to compete in the international export markets — as well as top notch cannabis products that deliver the desired effects for recreational consumers.
This article was written according to INN editorial standards to educate investors.
Investing News Network websites or approved third-party tools use cookies. Please refer to the cookie policy for collected data, privacy and GDPR compliance. By continuing to browse the site, you agree to our use of cookies.