CBD Product Diversification Key to Mastering the Market
Aug. 06, 2018 02:05PM PST
Featured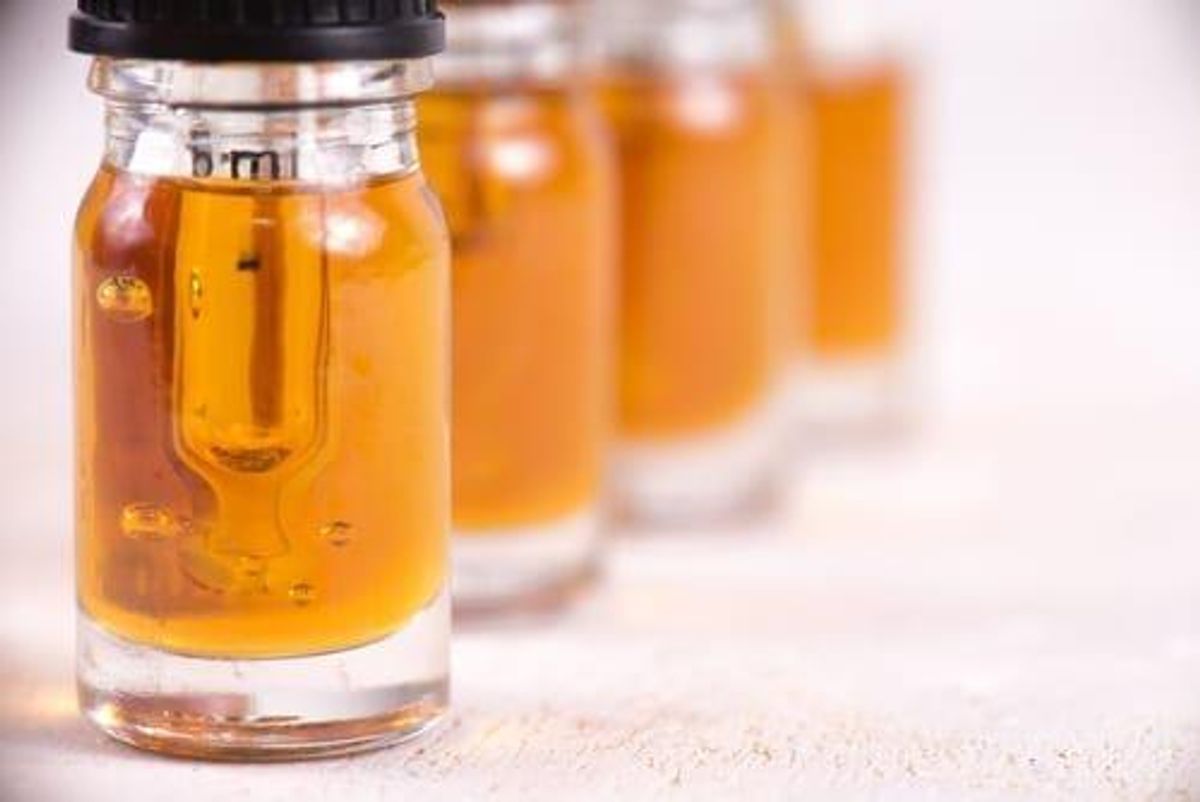 For players moving into the CBD space, diverse product offerings create the best chance of success.
As the legal cannabis market grows, one of the most interesting segments to follow is the cannabidiol (CBD) industry.
Since CBD-only products offer many of the medicinal benefits of cannabis without the psychoactive effects, the CBD market actually has the potential to grow in ways that other segments of the recreational and medicinal cannabis market do not. With the cannabis market as a whole exploding in legalized jurisdictions and legalization on the horizon in new markets, it makes sense that the CBD market is becoming fairly crowded.
The CBD market is expected to grow to $2.1 billion by 2020. The product, derived from cannabis or hemp plants has strong anti-inflammatory properties and is increasingly being used to treat afflictions ranging from chronic pain to anxiety and depression to post-traumatic stress disorder, without the side effects and risks of dependency associated with opioid medications.
As the industry and general public begin to understand that cannabinoids can do so much more than getting people high, CBD products have become a natural fit to the health and wellness market as well as in the skin care and even petcare industries.
Companies looking to break into this red-hot market need to be innovative with their offerings if they're going to stand out from the crowd. As with any other consumer product market, product diversification can enhance competitiveness, profitability and brand recognition. Product diversification is a must for brands looking to avoid fading into the background of the CBD market.
The times, they are a changin'
The landscape of the global CBD-Hemp market is changing rapidly.
In addition to the nine US states that have legalized cannabis use as a whole, several states have made exceptions to their anti-cannabis laws for CBD products, recognizing the lack of risk for these products to be used recreationally. CBD is now legal in some states where wider cannabis legalization is not likely to happen any time soon, including Alabama, Georgia and Kentucky. This added opportunity is one of the driving factors that could in time cause the CBD side of the industry to outgrow the recreational side. CBD is finding acceptance in places where its cousin THC remains unwelcome. The World Anti-Doping Agency, which was set up by the International Olympic Committee to combat drugs in sports, also recently removed CBD from it's list of prohibited substances, while THC remains.
New jurisdictions are legalising CBD every year, and those jurisdictions that take the plunge are continuing to update their policies and regulations. Industry players are finding that policies on how products must be labelled and what can and cannot be sold are becoming increasingly clear and defined, making it easier as time goes on to get into the CBD space.
More and more, government regulators are beginning to see CBD as a health and wellness product rather than a drug that requires tight restrictions. As such, the tight regulations that control the recreational and medicinal THC markets are beginning to be loosened for CBD. Some hemp producers expect the Canadian parliament to remove hemp-derived CBD from the list of controlled substances. This measure would be separate from Canada's action to legalize and regulate cannabis products within a recreational market. This could provide CBD producers with significantly greater freedom and lower the barriers for more players to move into the CBD space.
One of the industries taking flight in Canada's CBD-hemp space is cannabinoid-infused beverages, and this is attracting big players from the big alcohol space. In recent news, Molson Coors Canada Inc. has entered into a joint venture partnership with The Hydropothecary Corporation (TSX:HEXO) to produce a non-alcoholic cannabis-infused beer. Molson Coors is the first major alcohol player in Canada's CBD industry and is setting the stage of other like partnerships for the production of cannabinoid-infused beverages.
The situation for CBD at the federal level in the United States is more complicated than in Canada, but changes to the CBD landscape could be on the horizon stateside as well. In June 2018, the US Senate passed a new version of the bill, which included a provision lifting the USA Industrial Hemp laws from a research and development pilot to full agricultural commodity status.
Both these rulings effectively removed hemp-derived CBD, and all related naturally-occurring cannabinoids, from the controlled substance list. The new Farm Bill provides companies targeting the US CBD-hemp industry with the potential for federal distribution of their products.
Standing apart in the CBD crowd
The general trend in both Canada and the US is that the barriers to selling non-psychoactive CBD products are receding. This combined with CBD's increasing popularity as the new "it drug"in the health and wellness industry means that the CBD space is likely to become even more crowded as time goes on. Established cannabis players are recognizing this too. For example, Canadian cannabis giant Aurora Cannabis (TSX:ACB) invested US$2.5 million in Hempco Food and Fiber (TSXV:HEMP)in 2017 with an option to raise its stake to majority ownership. This move signals Aurora's interest in gaining a market share in the health supplement market.
It's not just cannabis companies that want in. Constellation Brands (NYSE:STZ), the Fortune 500 owner of such major alcohol brands as Corona beer and Svedka vodka, acquired 9.9 percentof Canopy Growth Corp (TSX:WEED), one of the oldest publicly traded cannabis companies,in late 2017. This is an indication that Big Alcohol has an eye on the cannabis and CBD businesses.
The bottom line is that the CBD game is filling up fast. As the market matures, the companies that will ultimately be able to stay afloat will be the ones that manage to set themselves apart early on.
A number of CBD companies are focusing on doing just that. Phivida Holdings (CSE:VIDA,OTCQX:PHVAF) has set its sights on the CBD infused products market with the objective of establishing themselves as a key player in the space via a well-rounded range of products. The company's offerings currently include the standard CBD-infused supplements and oil tinctures, in addition to more specialty CBD products like vitamin shots, drops, salves, functional foods and more. The company has put significant emphasis on developing a range of beverages including a line of iced tea infused with a proprietary CBD oil designed to improve cognition, state of mind and the immune system as well as a line of protein shakes designed for muscle and joint repair aimed at the sports-oriented demographic.
CW Botanicals has also set its sights on the health and wellness market and, like Phivida, the company understands that a diverse range of CBD products is necessary to stay relevant in this market. CW now offers CBD in a range of forms and has also expanded their product for the pet market. Other CBD companies like Endoca and CV Sciences (OTCQB:CVSI)have also put focus on having a diverse range of offerings.
Takeaway
Perhaps even more so than the exploding North American legal cannabis industry, the CBD space is the place to be. Companies have taken notice and are working to establish themselves as key players. The companies that will be most likely to be successful at this will be the ones that diversify their product offerings so that they offer something for everyone interested in the health and wellness benefits of CBD.
INNspired article was written according to INN editorial standards to educate investors. 
Investing News Network websites or approved third-party tools use cookies. Please refer to the cookie policy for collected data, privacy and GDPR compliance. By continuing to browse the site, you agree to our use of cookies.