Driving the Future: Cobalt Mining and the Electric Vehicle Revolution
Jul. 08, 2019 02:00PM PST
Battery Metals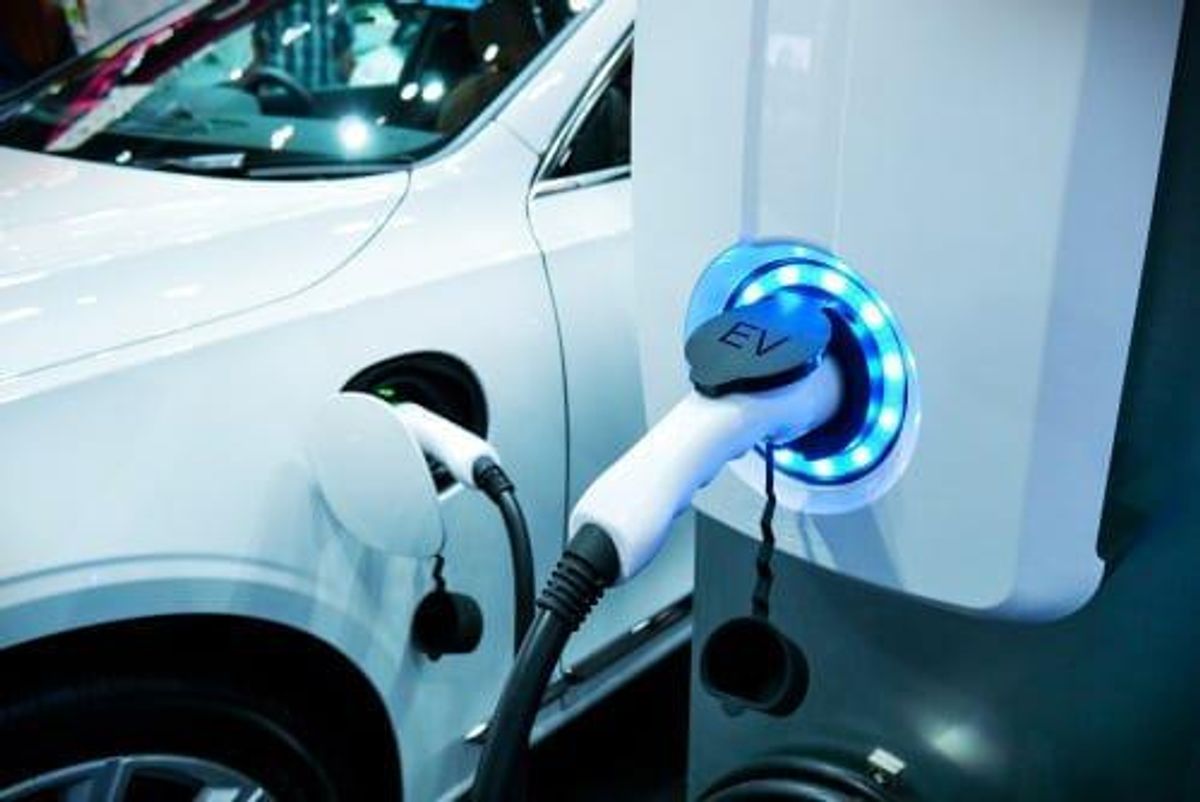 The global adoption of electric vehicles has created a new opportunity for the cobalt mining industry.
The continued adoption of electric vehicles has created new demand for ethical cobalt mining operations.
For the first time since the Model T rolled off the assembly line, the automobile appears ready to move on from fossil fuels and the internal combustion engine. Hybrid electric vehicles are gaining in popularity, with sightings of a fully electric Tesla Model 3 or Nissan Leaf becoming increasingly frequent. The International Energy Agency (IEA) projected in 2018 that the number of electric vehicles on the world's roads will more than triple from approximately 3.7 million in 2017 to 13 million by the end of 2020. Beyond 2020, the IEA says that electric vehicle sales could rise by as much as 24 percent annually up to 2030.
As electric vehicles gain more ground in the automotive industry, the battery metals market could be in for a supply crunch. Automakers are now scrambling to ensure that they will have the supplies necessary to serve the growing electric vehicle market in the coming years. Among the most important of those materials is cobalt, an essential component in the lithium-ion battery. As automakers vie for materials, cobalt miners are working diligently to secure ethical sources of the vital blue metal.
The rise of the electric vehicle market
The global electric vehicle market is growing at an accelerating pace. In 2017, the market was worth over US$118 billion, according to data by Allied Market Research. By 2025, the market is projected to have grown to over US$567 billion at a compound annual growth rate of 22.3 percent from 2018.
One of the driving forces behind the adoption of electric vehicles is humanity's increasing awareness of the impact of rising global carbon emissions. Transportation accounted for 25 percent of global carbon emissions in 2016, according to the IEA, with the majority of those emissions coming from road travel. This is one of the major reasons China has become a global leader in electric vehicle adoption, as the country's largest population centers have been plagued by massive pollution issues for decades. The Chinese government has mandated that 25 percent of all vehicles sold in the country must be electric by 2020. In 2017, China led the world with 680,000 all-electric vehicles produced in the country that year.
Cobalt mining being driven by EV growth
There can be no electric vehicles without cobalt. This is because cobalt plays a key role in the functioning of the lithium-ion battery, making up about 5 to 30 percent of the conductive material used to make battery cathodes. Cobalt is a particularly important material in these components because it has greater thermal stability than other battery metals. Without cobalt, lithium-ion batteries would be susceptible to thermal runaway, giving them a short lifespan and a high risk of combustion.
Before the rise of the electric vehicle market, the primary driver of cobalt demand was the mobile electronics industry, with cobalt used in lithium-ion batteries for phones, tablets, laptops and other mobile devices. A typical smartphone battery contains about five to 20 grams of cobalt, whereas an electric vehicle requires between four and 30 kilograms. Considering these requirements, the adoption of electric vehicles could have huge implications for the cobalt market. As battery demand increases, the cobalt market is expected to rise at a compound annual growth rate of 8.25 percent. The market is expected to reach US$9.9 billion by 2023, according to an April 2019 report by Market Research Future.
The sourcing of cobalt is a matter of significant concern for the battery industry. Cobalt is a relatively scarce resource, and more than half of the world's cobalt production takes place within the Democratic Republic of the Congo (DRC), a region plagued by extreme poverty, political and social instability, armed conflict and an extremely poor human rights record. Cobalt production in the country has been associated with child labor and other violations of workers' rights. Public awareness of these issues has placed an even greater value on ethically sourced cobalt from regions other than the DRC like Canada, Australia and Russia.
"Cobalt is a very fascinating product. Most of it comes from the Congo, which is a bit suspect. The child labor activity is problematic. Cobalt takes a copper mine and makes it very profitable. Where we are on the German-Czech border with our project, we're a copper mine with a good supply of cobalt," said Canadian Palladium's President Wayne Tisdale during an interview with INN.
Cobalt mining operations taking advantage
Canadian mining exploration company Canadian Palladium Resources Inc. (CSE:BULL,FWB:DCR1,OTCQB:DCNNF) is targeting the cobalt market through the acquisition and development of cobalt assets in ethical mining regions. In October 2018, the company acquired the 8,037 hectare Tisova copper-cobalt project located on the border between the Czech Republic and Germany. Historic grab samples from the site have indicated up to 0.69 percent cobalt. The Tisova project is conveniently located less than 150 kilometers from a number of German electric vehicle battery plants, including a facility currently being developed by BMW (ETR:BMW) in Erfurt.
"At 21C Metals, we are actively pursuing the metals required for current production demand (palladium) while also preparing for the ever-increasing demand for cobalt and copper. We call our strategy metals for today and tomorrow," said 21C Metals President Wayne Tisdale.
Resource companies have begun flocking to valuable cobalt deposits in regions that don't carry the same baggage as the DRC. Companies like Gambier Gold Corp. (TSXV:GGAU), Canada Cobalt Works (TSXV:CCW) and Go Metals Corp. (CSE:GOCO,OTCQB:GOCOF) are developing cobalt projects in mining-friendly Canadian jurisdictions like Ontario, British Columbia and Yukon. Companies like International Cobalt (CSE:CO,FWB:42L,OTC Pink:COBAF) and First Cobalt (TSXV:FCC,OTCQX:FTSSF,ASX:FCC) are looking primarily to Idaho for North American cobalt assets. Meanwhile, Global Energy Metals (TSXV:GEMC,OTCQB:GBLEF,FWB:5GE1) is developing assets in Australia.
Takeaway
The shift away from fossil fuels in the automotive industry has the potential to reshape the way we get around while driving huge growth for the battery metal resource market. Not too long ago, cobalt was an obscure resource. The rise of the lithium-ion battery has changed that. As the electric vehicle market makes battery metals more important than ever, cobalt presents an opportunity for resource companies looking to be part of the electric vehicle revolution.
This INNSpired article was written according to INN editorial standards to educate investors.
INN does not provide investment advice and the information on this profile should not be considered a recommendation to buy or sell any security. INN does not endorse or recommend the business, products, services or securities of any company profiled.
Investing News Network websites or approved third-party tools use cookies. Please refer to the cookie policy for collected data, privacy and GDPR compliance. By continuing to browse the site, you agree to our use of cookies.