Innovative Extraction Techniques Targeting North American Lithium Deposits
Jun. 24, 2020 02:00PM PST
Battery Metals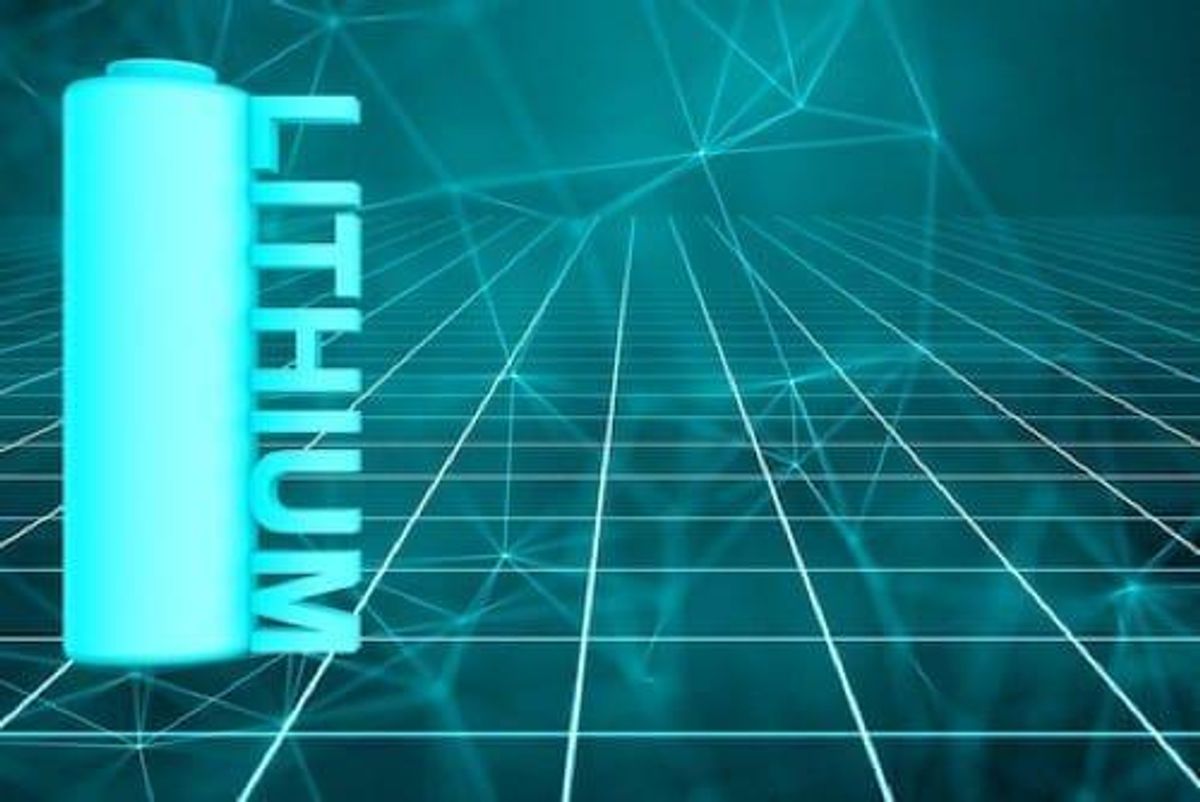 Direct lithium extraction technology has the potential to improve the grades of lithium brine extraction methods.
Direct lithium extraction (DLE) has the potential to enable higher grades of lithium recovery.
New developments in direct lithium extraction (DLE) technology have the potential to unlock resources across North America, providing companies with an opportunity to tap lithium deposits previously believed to be inaccessible or not economically feasible using traditional mining methods.
Long-term projections for electric vehicle take-up are set to grow from 1.1 million in 2017 to 30 million by 2030 according to Bloomberg NEF. While China is leading the way with the largest global EV industry growth, North American and European OEMs have invested in multi-billion-dollar EV rollouts in a bid to catch up.
"My sense is that we don't see a full recovery in the lithium sector until the end of 2021," said Chris Berry of House Mountain Partners in an interview with Investing News Network (INN). "Globally, OEMs have committed hundreds of billions of dollars to electrify their fleets in the coming decade," said Berry. "This is too large a sum to walk away from."
Benchmark Mineral Intelligence (BMI) is now tracking 167 lithium battery megafactories that are expected to supply EV batteries to the auto sector. "Four years ago, we only had Tesla's (NASDAQ:TSLA) gigafactory. And now we are, as we keep saying, in the midst of the global battery arms race," the firm's Managing Director Simon Moores told INN.
Lithium's emergence as an essential resource in the batteries commonly found in electric vehicles and mobile devices such as cell phones and laptops has elevated its importance in recent years, with governments such as the United States recognizing lithium to be "critical to the economic and national security of the United States."
According to Benchmark Mineral Intelligence product director Andrew Miller, North American lithium producers are expected to play a larger role in serving local demand in the future as the continent's supply chain improves. "As our supply chain grows, it's going to be a very favorable part of the world to source lithium," said Miller. "There's a lot more to be seen out of Canada, that's for sure."
In pursuit of the North American lithium opportunity, there are a number of resource and technology companies working to improve lithium extraction techniques such as DLE that are capable of increasing recovery rates from existing lithium deposits while reducing the overall environmental impact of lithium production. By unlocking newly-accessible lithium deposits, North American producers using innovative extraction technologies such as DLE have an opportunity to take advantage of their location by serving the continent's battery market.
Direct Lithium Extraction Unlocking Canadian Resources
In Alberta, lithium extraction company E3 Metals Corp (TSXV:ETMC) is working to leverage the vast resources and existing infrastructure in the province in order to access lithium-rich brines found in Alberta's Leduc Formation. E3 Metals has partnered with Livent Corporation under a Joint Development Agreement to advance E3 Metals' proprietary ion-exchange Direct Lithium Extraction (DLE) process.
Under the terms of the development agreement, Livent has committed to contribute US$5.5 million to fund the development and pilot plant construction at the project. Together, Livent and E3 Metals are working to access the 6.7 million tonnes of lithium carbonate equivalent identified in an inferred mineral resource on the property.
"We are thrilled to be working with Livent to advance our proprietary process and the Alberta Lithium Project," said Chris Doornbos, President and CEO of E3 Metals. "We believe this collaboration will accelerate the advancement of the innovative technology we have developed to date. The Joint Development Project demonstrates E3's commitment to the commercialization of lithium in Alberta."
E3's DLE technology allows the company to extract over 90 percent of the lithium, recovering concentrations between 80 and 5000 mg/l before returning the brine back into the reservoir.
In addition to its agreement with Livent, E3 Metals is working with the University of Alberta to support the testing and scaling of the company's DLE technology. The company was awarded a C$100,000 grant from the government of Canada under the National Science & Engineering Research Council's Collaborative Research & Development Grant program. In addition to its grant from the Federal government, E3 Metals has been awarded $98,798 from Alberta Innovates, a provincially-funded corporation working to solve the issues facing Albertans with 21st-century solutions. E3 Metals recently reported it had identified areas of lithium enrichment in the Nisku aquifer on the Leduc property, with sampled lithium grades returning up to 75 mg/L. "The discovery of lithium in the Nisku expands the known lithium brine volumes and may offer operational benefits," said Doornbos.
Companies Developing New Extraction Techniques
Like E3 Metals, a number of lithium companies based in the United States are working to develop unique lithium projects. In California, clean energy resource developer Controlled Thermal Resources is working with Lilac Solutions as its technology partner and plans to deploy Lilac's proprietary ion exchange technology at its Hell's Kitchen Lithium and Power project. Lilac Solutions has received US$20 million in funding from Breakthrough Energy Ventures, a $1-billion investment fund led by Bill Gates that includes notable partners such as Jeff Bezos, Jack Ma and Michael Bloomberg.
Controlled Thermal Resources' 7,380-acre Hell's Kitchen project in Imperial Valley has an inferred lithium resource of 2.7 million tonnes as lithium carbonate for the first half of its resource to be developed. According to the Canadian National Instrument 43-101 compliant preliminary economic assessment completed by HATCH, Lilac Solutions' ion exchange technology has the potential to recover lithium with low capital and operational costs by leveraging the thermal energy available nearby.
Takeaway
Resource exploration and development companies are working to improve extraction techniques and technologies in order to increase recovery grades and keep pace with lithium demand. In Alberta's oil fields, the existing resource infrastructure and rich lithium brine offer additional benefits for companies looking to establish an extraction method that can produce battery-grade lithium at scale.
---
This INNSpired article was written according to INN editorial standards to educate investors.
Investing News Network websites or approved third-party tools use cookies. Please refer to the cookie policy for collected data, privacy and GDPR compliance. By continuing to browse the site, you agree to our use of cookies.