Cannabis Product Testing Market to Rise Alongside Increasing Legalization
Sep. 30, 2018 02:00PM PST
INNspired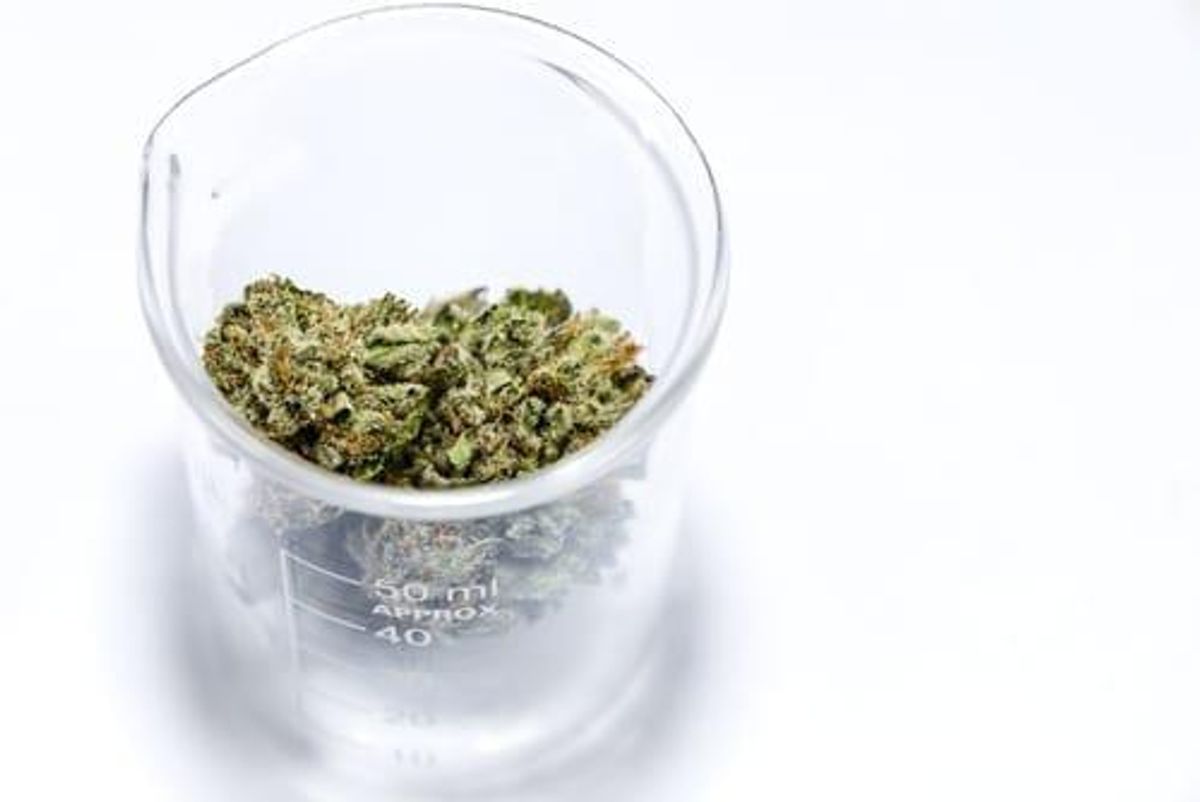 The cannabis testing market will likely see immense growth in value as legalization increases demand for cannabis products.
As the global cannabis market matures, so too will the markets for industry-related products and services linked to cultivation, tracking, distribution and cannabis product testing.
In fact, the global market for cannabis product testing alone is expected to grow at an annual rate of 13.2 percent to reach $1.5 billion by 2026, according to Coherent Market Insights.
"Legalization is expected to increase commercial production of cannabis and cannabis-based pharmaceutical products in the market," according to the research firm. "This in turn is expected to propel demand for large number of labs to test cannabis for its potency and concentration of unwanted trace materials."
Quality assurance critical to cannabis industry growth
Ensuring the availability of safe, quality products is essential for the success for this emerging industry. As with any food and drug related consumer product, microbial and chemical contaminants can compromise not only product quality but consumer health as well. All the stakeholders in this newly emerging industry, including producers, retailers, government regulators and consumers have a vested interest in only reliably safe cannabis products making it into the supply chain.
Contaminants such as heavy metals including cadmium, mercury and lead are all dangerous to consumers in small amounts over time; and certain molds in soil and decaying vegetation can produce aflatoxins, poisonous carcinogens. Much like in the agricultural industry, mold and fungus can not only render a whole crop unsaleable, but, if it that crop makes it out into the market and available to consumers, can be deadly. Even more so for medical cannabis patients who may have immune system issues.
Synthetic pesticides like myclobutanil are commonly used for combating fungus and other agricultural pests but if inhaled, ingested or absorbed these chemicals pose a serious health hazard to consumers. Lawmakers in Canada and in cannabis legal US states have passed recent legislation prohibited the use of several dozen such pesticides, enacting fines of up to $1 million in some cases.
For both the medical and recreational markets, testing for product potency (the percentage of THC and/or CBD) is also mandatory. The actual amount of THC and CBD in cannabis products must closely match what is on the product label. Having a reliable understanding of a cannabis product's psychoactive and medicinal properties is important for medical providers and their patients, but also necessary for compliant labelling of flower and concentrates in the recreational market as well.
Not enough cannabis testing labs to meet demand
The biggest regional markets for cannabis product testing are North America and Europe. Canada in particular, where the full legalization of adult-use cannabis was just launched — a market estimated to have a total worth of approximately $31 billion — is bound to spur significant growth in the testing sector.
To be cleared for sale, Health Canada regulations mandate licensed producers to test their products for THC and CBD content as well as microbial and chemical contaminants including unauthorized pesticides.
The country's mature medical cannabis market is already struggling with the limited number of licensed cannabis testing facilities, which is reportedly slowing down the time to market for cannabis products. As of July 2018, there are only 45 cannabis testing laboratories licensed by Health Canada compared to 115 licensed cannabis producers, with over 700 companies in the licensing pipeline. This drives an industry-wide push for developing in-house testing capabilities that provide early detection of contaminants minimizing lost crops due to failure to meet Health Canada standards as well allowing cannabis producers to finetune their production methods to increase yield and quality of their product.
If the current predicament in California is any indication, the addition of recreational cannabis production volume to the Canadian supply chain is bound to further stress that limited lab capacity and cause increased delays. While there is continuity at both the federal and provincial level when it comes to Canada's legal framework regulating quality and pesticides use in the cannabis industry, this is not the case in the United States where legal marijuana states are at odds with federal law — leading to a hodgepodge of differing regulations that can vary from state to state.
New mandatory testing regulations went into effect July 1 of this year in California and require that all cannabis products undergo stringent testing for pesticides and other contaminants such as feces, mold, and insect and rodent parts prior to sale. In December, another round of regulations will take effect targeting mycotoxins and heavy metals as well as testing to determine terpinoid profiles. If a product batch fails two assays, the state will require that the entire batch be destroyed.
The trade group United Cannabis Business Association wrote a letter to Governor Jerry Brown explaining that there simply aren't enough testing labs to handle demand and the industry would be faced with destroying $400 million in unsold cannabis products. In California, there are only 30 licensed labs to service more than 3,300 licensed cultivators and 400 licensed retailers.
Also adding to the bottleneck, on July 1 retailers were only allowed to stock their shelves with products that had been tested according to the new more stringent cannabis product testing standards. But the increased demand for compliance testing has caused a serious backlog at labs, meaning dispensaries are faced with drastic reduced supply and product variety on their store shelves.
Challenges to the cannabis industry such as these have the potential to derail government efforts to stop illicit cannabis sales and shut down the black market. A short supply of cannabis product on store shelves means more customers will turn to illegal sources.
Cannabis product testing market
As the legal landscape for marijuana grows across the globe, demand for analytical cannabis product testing technology will continue to rise. The product segment of this market that is likely to see the most growth is analytical instruments with a heavy focus on spectroscopy devices. The best technology in this market will be that which can offer the most cost-effective, efficient and time-saving method for compliance testing for both flowers and extracts across a broad range of parameters including THC and CBD potency, pesticides, heavy metals and poisonous carcinogens.
Alberta-based technology company FluroTech (TSXV:TEST) in collaboration with the University of Calgary and the University of Alberta has designed and developed technology that uses fluorescence spectroscopy technology with the capability to identify both organic and inorganic compounds in order to measure both potency and contaminant levels in cannabis products.
The use of portable fluorescence spectroscopy devices in product quality assurance is not new and has in fact proven successful in cutting costs and optimizing efficiencies across a wide variety of industries. In the mining industry, handheld x-ray fluorescence (XRF) analyzers have become a must-have tool for geologists in the field to quickly acquire lab quality data in on site within minutes rather than weeks, resulting in more efficient, effective and profitable operations.
FluroTech's portable CompleTest™device can provide growers and cannabis extractors with real-time accurate results within minutes, compared to the up to three weeks window for traditional lab testing, reducing the number of samples that need to be sent for testing in third-party labs. Following field trials with Canadian licensed producers to further refine the technology for the global market, commercial production began in July 2018 with sales of CompleTest™expected to launch in Canada by the end of October 2018 and in international markets in the first half of 2019.
Thermo Fisher Scientific (NYSE:TMO), a global leader in biotech product development, has partnered with Supra THC Services Inc, a subsidiary of Canadian licensed cannabis company, Valens GroWorks (CSE:VGW), to develop a Centre of Excellence in Plant Based Medicine Analytics in Kelowna, British Columbia. Supra will use a suite of Thermo Fisher Scientific's advanced analytical instrumentation to provide analytical services, R&D, forensic analysis and clinical trial support as well as a regional resource center for universities and companies. Supra THC Services recently became the first Canadian Licensed Dealer to obtain ISO 17025 accreditation for cannabis product testing. The ISO 17025 accreditation scope includes methods for cannabinoids, pesticides, toxic metals, terpenes and residual solvents.
This article was written according to INN editorial standards to educate investors.
Investing News Network websites or approved third-party tools use cookies. Please refer to the cookie policy for collected data, privacy and GDPR compliance. By continuing to browse the site, you agree to our use of cookies.