Cannabis Industry Leaders Call for CBD Testing and Regulation
Nov. 27, 2019 02:00PM PST
Featured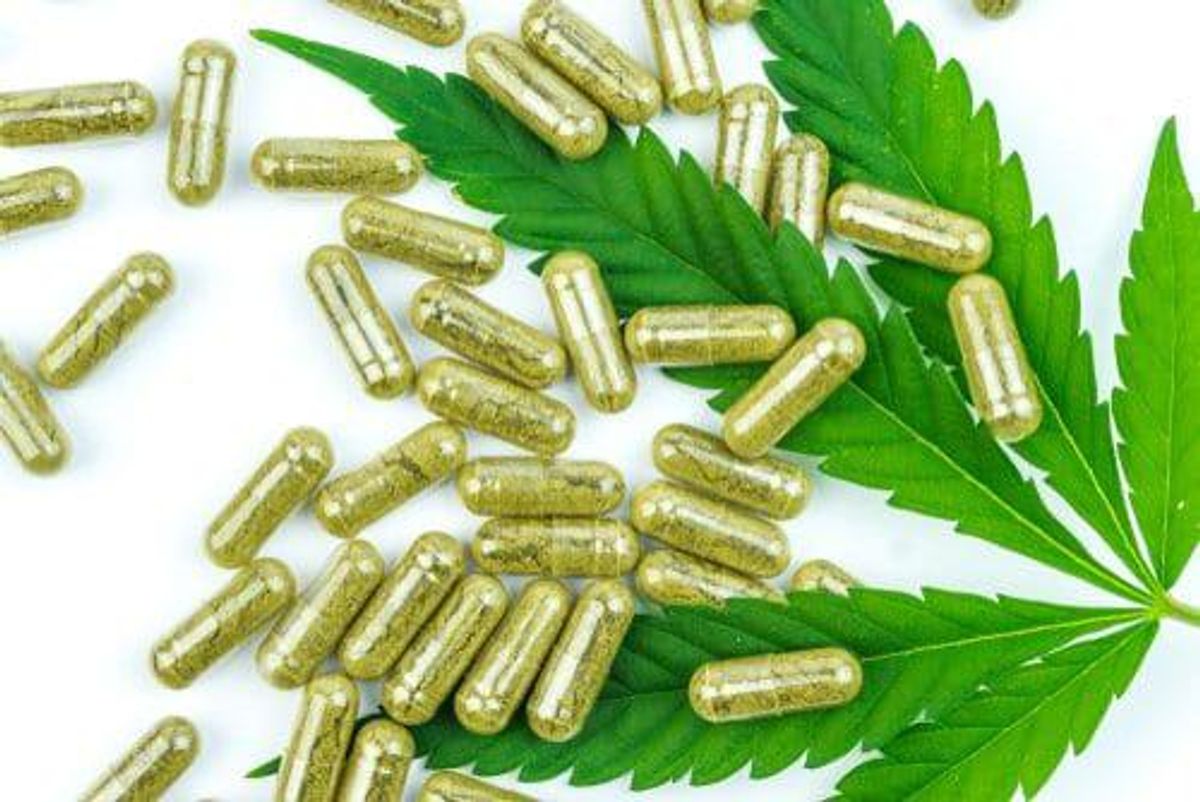 Diligent CBD testing and oversight could be the key to sustained industry growth and consumer health in North American cannabis.
According to industry leaders, CBD testing is necessary to ensure safety and consistency in the cannabis pharmaceutical industry.
Cannabinoid-based medicine is now more popular than ever and gaining newfound legitimacy. With that legitimacy, however, comes responsibility. The era of the "wild west" in the cannabis industry has come to an end, and governmental regulatory bodies are now stepping up their efforts to provide oversight. Due to relatively lax restrictions, cannabidiol (CBD) has become a massive consumer industry. In the US alone, the market for CBD products, both recreational and medicinal, is projected to pass US$20 billion by 2024, according to data by BDS Analytics and ArcView Market Research.
In the pharmaceutical cannabis space, both CBD- and THC-based products have created a need for regulatory officials such as the US Food and Drug Administration (FDA) and Health Canada to step in and determine the health and safety standards necessary to enable a safe and prosperous industry.
CBD testing
The market for pharmaceutical cannabis products is growing, and so too is the scrutiny. A highly publicized study published in the Journal of the American Medical Association in 2017 found that of 84 sampled CBD products from 31 producers, nearly 70 percent of products either exceeded or did not meet the labeled concentrations of CBD. Dr. Marcel Bonn-Miller, the study's lead author, directly attributed the discrepancies of labeling to inadequate regulation and oversight of the CBD industry.
Government regulators are watching the market closely. As cannabis pharmaceuticals begin to enter the marketplace, regulators are beginning to define clear regulations regarding the formulations and properties that are permitted to be used as medicine. The oversight and regulations that are being established right now are expected to have a massive impact on the shape of the CBD industry going forward, making it imperative for medical cannabis companies to conform to pending regulations.
Cannabis pharmaceuticals and CBD testing
Ensuring cannabis pharmaceuticals are manufactured using current Good Manufacturing Practice (cGMP) regulations is the best route to earning consumer trust. It's also the only path to gaining the regulatory approvals needed to take those products to market. First established by the World Health Organization (WHO), cGMP regulations ensure that pharmaceuticals and medical devices are produced at a high quality with a focus on consumer safety and efficacy. To obtain the certification, companies must pass a comprehensive audit that includes an inspection of the manufacturing facilities and conditions as well as quality assurance and quality control measures.
"By complying with GMP, the business benefit would be international opportunities and getting you to a quality standard that makes sure you don't have business risk later on, because of the high level of rigor applied to your manufacturing process, testing, packaging, stability of the product and distribution," said Bill Grubb, vice president of global business development at Delaware-based Noramco, a cGMP-certified specialty active pharmaceutical ingredient company that produces synthetic cannabinoids.
By conforming to the highest standard of international regulations, international cannabis companies can position themselves to satisfy all levels of regulatory oversight. In the rapidly developing global cannabis industry, a cGMP certification is one of the best ways for a company to ensure future regulatory success in emerging markets, regardless of new jurisdictional standards.
Pharmaceutical CBD offerings
Supply issues across Canada have hampered the growth of the nation's CBD market; however, a number of cannabis companies are targeting this market by offering pure, reliable CBD products.
One such company is Cardiol Therapeutics (TSX:CRDL,OTCQX:CRTPF), a leader in the research and commercial development of pharmaceutical CBD and targeted therapies for inflammatory diseases. Cardiol has partnered with Dalton Pharma Services and Noramco to produce a pure pharmaceutical CBD formulation, CardiolRx™, for use in the development of innovative therapies for heart disease, including acute myocarditis and heart failure. Cardiol recently completed the manufacturing scale-up for the commercial launch of CardiolRx in Canada.
"What differentiates Cardiol is the fact that our product has been manufactured to cGMP standards, which is a key factor for future success. In addition, we are taking a pharmaceutical-first approach, to ensure the highest quality standards in our formulations as well as stable, reliable dosage with no THC," David Esley, president and CEO of Cardiol, told Investing News Network. "First and foremost, we are a specialty pharmaceutical company. We just happen to be using cannabidiol."
Cardiol has an exclusive global manufacturing agreement with Dalton Pharma Services, a Health Canada approved, FDA registered, cGMP manufacturer of pharmaceutical cannabinoids. Noramco uses a cGMP-certified chemical synthesis process to create pharmaceutical CBD that is identical to botanically derived CBD. This process eliminates the risk of contaminants and pesticides inherent with botanically derived CBD. CardiolRx is designed to be one of the safest and most consistent CBD formulations on the market and is THC free.
Tetra Bio-Pharma (TSX:TBP) is also working to develop a synthetic cannabinoid-based drug as a non-opioid alternative for the treatment of pain and inflammation through a Health Canada approved and FDA reviewed clinical program. The Phase 3 Serenity trial for advanced cancer pain is currently recruiting patients at 20 clinical trial sites across the US and Canada.
Takeaway
Consumer demand is rising for CBD-based health products as legalization spreads. While stringent regulations require products to be developed with the highest safety and purity standards, a few cannabis companies have emerged to provide pure, pharmaceutical CBD options. In the North American cannabis market, companies that can commercially produce CBD-based health products that conform to regulatory standards could be well-positioned to meet this demand.
---
Disclaimer: This INNSpired article is sponsored by Cardiol Therapeutics. This INNSpired article provides information which was sourced by the Investing News Network (INN) and approved by Cardiol Therapeutics in order to help investors learn more about the company. Cardiol Therapeutics is a client of INN. The company's campaign fees pay for INN to create and update this INNSpired article.
This INNSpired article was written according to INN editorial standards to educate investors.
INN does not provide investment advice and the information in this article should not be considered a recommendation to buy or sell any security. INN does not endorse or recommend the business, products, services or securities of any company profiled.
The information contained here is for information purposes only and is not to be construed as an offer or solicitation for the sale or purchase of securities. Readers should conduct their own research for all information publicly available concerning the company. Prior to making any investment decision, it is recommended that readers consult directly with Cardiol Therapeutics and seek advice from a qualified investment advisor.
Investing News Network websites or approved third-party tools use cookies. Please refer to the cookie policy for collected data, privacy and GDPR compliance. By continuing to browse the site, you agree to our use of cookies.