Optimizing Cannabis Production with Innovative Cultivation Systems
Nov. 12, 2019 02:00PM PST
Featured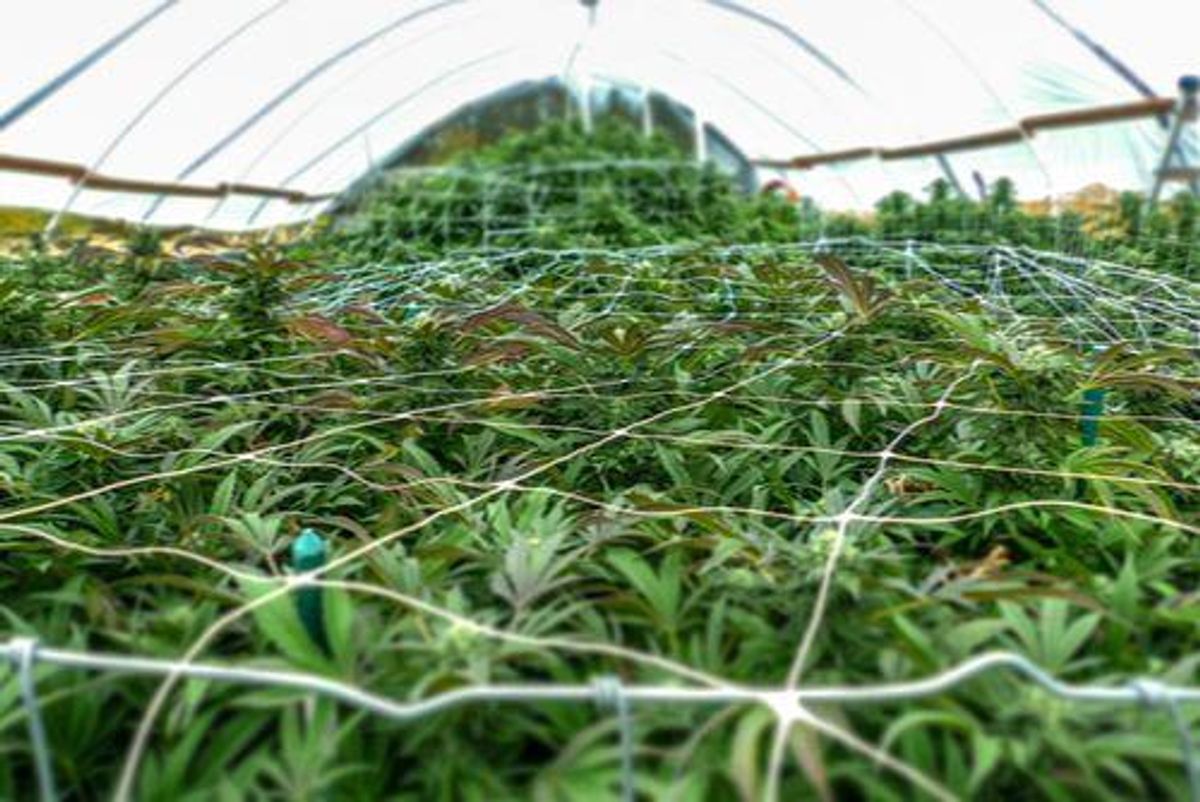 Cannabis cultivation techniques and systems are becoming critical to the success of cultivators working to produce a high-quality yield.
Cannabis cultivation is the foundation of the cannabis industry, leading many growers to develop new methods to yield the best possible crop.
Humans have been perfecting the art of agricultural cultivation for thousands of years; however, the legalization of cannabis in North America has created a demand for new innovations in cultivation techniques and practices. Cannabis companies looking to develop an edge in an ultra-competitive market have been working to rethink and reinvent cultivation technology.
The cannabis industry in its current form is new, but cannabis cultivators have been leaders in agricultural innovation for decades. Producing an agricultural commodity in a black market presented a unique challenge, and growers needed to figure out how to efficiently grow a quality product with limited space, lighting, water and electricity. The resulting "underground" innovations have created a technological foundation for today's legal industry to build highly efficient growing operations.
Today, the cannabis industry is out of the shadows. Cultivation technology that at one time would have needed to be developed stealthily is now being carried out in the light of day with the aid of major investment from legitimate sources. The green rush has fueled a wave of innovation as the cannabis space becomes a fiercely competitive marketplace. Cannabis companies are pursuing every avenue to develop a better product at a lower cost than their competition. This involves choosing from a wide range of growing systems including traditional soil, hydro and aeroponics while finding ways to innovate and improve on these methods. Through legislative changes and financial support, cannabis cultivation technology is now developing at a faster pace than ever before.
Cannabis cultivation: A balancing act
Across the industry, cannabis companies are taking very different approaches when they design or license their cultivation systems, but the objectives remain the same. Optimization considerations for grow systems fall into five categories; quality, simplicity, yield size, cost and consistency. A higher-quality product often returns higher margins and results in a better consumer experience. Companies also tend to prefer simplicity in their grow systems to allow for lower labor and maintenance costs. Cultivators look to produce the largest yields possible while keeping the cost per gram as low as possible. Consistency is an important factor as well since repeatable yield and quality ensure a reliable consumer experience while allowing companies to better plan ahead.
Nearly all cultivators consider these aforementioned factors when deciding how to grow their product. Depending on a particular company's targeted segment of the market, they may accept a higher production cost per gram in order to deliver a high-end product. Conversely, they may prioritize lower costs to deliver a more affordable product. It's a delicate balancing act that forces companies to seriously evaluate their individual priorities. However, a number of cultivators are beginning to develop techniques that result in a quality product without inefficiencies. By developing innovative growing systems that optimize the process in ways not previously possible, cannabis companies can find ways to optimize quality and cost without making significant sacrifices.
Innovative cannabis cultivation systems
Hydroponics is by no means a new concept in the cannabis cultivation space. It was initially beneficial to cannabis growers as a space-saving innovation, but has stuck around because the method allows plants to grow faster by more easily obtaining nutrients. In the legal era, cannabis companies have been able to continuously improve and optimize these systems to use resources more efficiently, improving growth rates while lowering costs.
Ontario-based licensed producer CannabCo Pharmaceutical has chosen to design its own innovative hydroponic system rather than using a pre-existing commercially available system. By going its own way, CannabCo says that the company has been able to develop a system that can produce cannabis for under 50 cents per gram. CannabCo says that its PHOENIX system compounds multiple technologies that play on each other to enhance the benefits of each factor individually.
"PHOENIX was developed simply because we did not see anything in the market that we liked from a commercial hydroponic cultivation system. It was developed for in-house use, and not to market as a grow technology or system for profit related to marketing the technology," CannabCo CEO Mark Pellicane told the Investing News Network. "PHOENIX provides CannabCo with a disruptive technological advantage in that the technology was designed to grow a top-shelf quality product suitable for dissemination to the medical industry as well as recreational markets."
Companies that are looking to save more on space and water are turning to an even more radical vertical farming technique originally developed by NASA. Aeroponics takes the direct nutrient feeding concept of hydroponics while removing most of the hydro component. Instead of submerging the roots of cannabis plants and continuously pumping nutrient-rich water through the system, aeroponics suspends the roots in mid-air with the plant supported by the stock while a system of nozzles regularly sprays the roots with a nutrient-rich atomized mist. This method creates fewer waste nutrients, requires significantly less water and takes up less space per plant than hydroponics. Cannabis company James E. Wagner Cultivation (TSXV:JWCA) is one of the companies currently utilizing aeroponic cultivation in pursuit of low-cost cannabis production.
Other companies are taking a mix-and-match approach in search of their cultivation edge. Pure Global Cannabis (TSXV:PURE,OTC Pink:PRCNF,FWB:1QS) has developed a unique "multi-ponic" system that takes elements from hydroponics, aeroponics and three other vertical farming techniques. Pure Global's system creates a "closed-loop" that allows for better and more efficient distribution and absorption of nutrients. The system allows growers the flexibility to adjust the growing conditions for the needs of each unique stage of the plants' development.
A number of growers are now leveraging internet-of-things technology and automation in order to reduce production costs and maintain consistency. By using an array of sensors and artificial intelligence to automatically see to the plants' needs, companies are able to cut down on man-hours and reduce the potential for human error that can prove unpredictable for quality and yield size. Water Ways Technologies (TSXV:WWT) has designed an interconnected system to be licensed by cannabis growers and small-to-medium-size-farmers. The CANNAWAYS system uses internet-of-things connectivity to automate the irrigation, fertilization and climate conditions of hydroponic crops.
Takeaway
Necessity breeds innovation, and in a market as competitive as the legal cannabis industry, innovation is necessary to build and maintain an edge over the competition. Companies that are able to find new ways to grow a better, more consistent product at the lowest possible cost could be well-positioned to find the competitive edge that it takes to thrive in the cannabis business.
---
This INNSpired article was written as part of an advertising campaign for a company that is no longer a client of INN. This INNSpired article provides information which was sourced by INN, written according to INN's editorial standards, in order to help investors learn more about the company. The company's campaign fees paid for INN to create and update this INNSpired article. INN does not provide investment advice and the information on this profile should not be considered a recommendation to buy or sell any security. INN does not endorse or recommend the business, products, services or securities of any company profiled. If your company would benefit from being associated with INN's trusted news and education for investors, please contact us.
Investing News Network websites or approved third-party tools use cookies. Please refer to the cookie policy for collected data, privacy and GDPR compliance. By continuing to browse the site, you agree to our use of cookies.