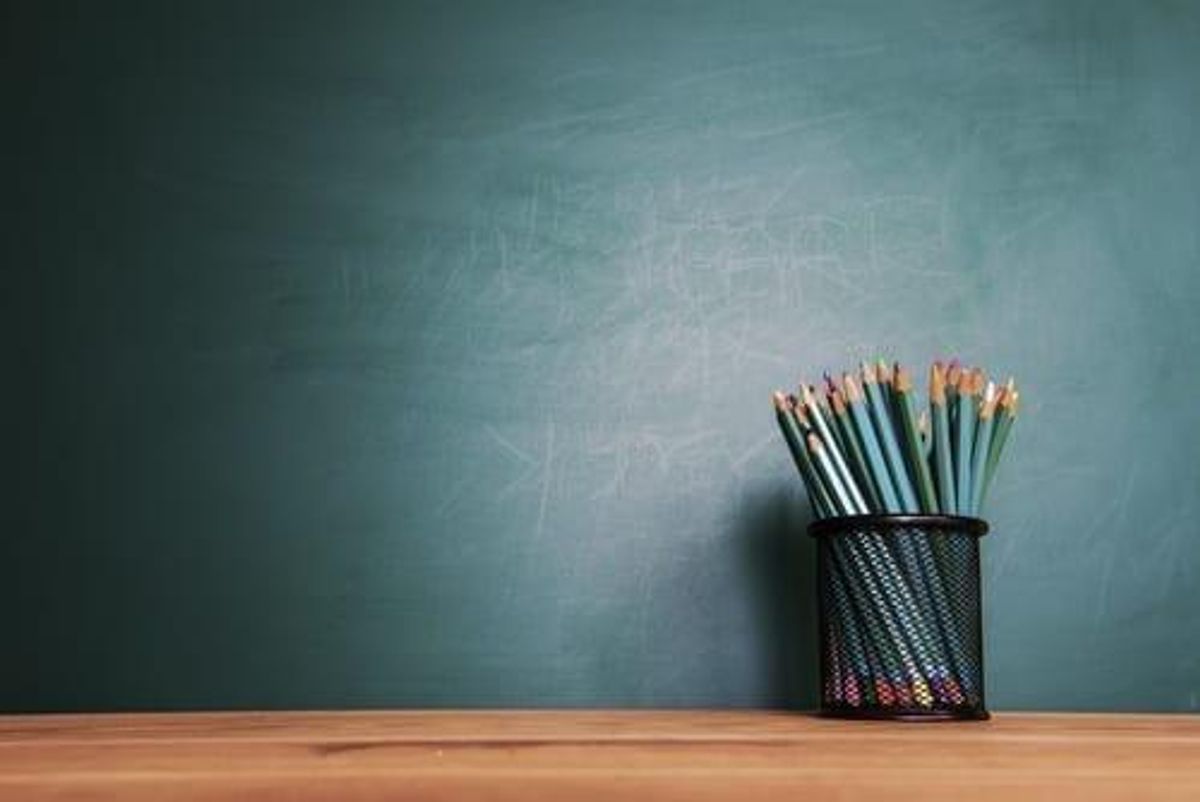 The cannabis consumer education gap represents responsibility and opportunity for cannabis companies.
The current landscape for cannabis consumer education is more like a desert than an oasis.
On the one hand, the public perception of cannabis has undergone a remarkable transformation in recent years, from an illicit drug to a recognized medicine. That shift in perception is progressing even further with the legalization of adult-use marijuana, placing consumption of the plant on par with enjoying a craft beer at your local pub. And yet it can be very difficult for consumers to find specific information about which strain or product might best fit their medical needs and their lifestyle.
This information gap poses both a responsibility and an opportunity for cannabis-based businesses, and some are stepping up to the plate with cannabis consumer awareness campaigns and technology-based solutions that offer both consumer information and essential data for the future of the cannabis industry.
There is a great need for cannabis education
For an emerging market, legal cannabis is unique in the sense that there is such a wide variety of products and consumption methods on offer — from flower to extracts to edibles and ointments. However, figuring out what products best suit a particular need as well as how to dose can be confusing to new consumers.
In a post-legalization environment, one of the cannabis industry's greatest challenges is consumer education. The more uncertain consumers are about the safety and benefits of cannabis and the way it fits their lifestyle, the less likely they are to purchase cannabis products.
"We recognize that the market is opening up and there's a new wave of consumers coming in," said Jamie Feaster, VP of Marketing at Eaze told Adweek . "The number one question on their mind is 'Which products are right for me?' It's more than having a good product." Consumers want to know how these products will benefit them and how they fit into their everyday lives.
Educating cannabis consumers on the different strains, the variety of products, and their effects is critical to ensuring a positive experience for the consumer and continued growth for the industry. As with any retail market, customer knowledge increases trust and this is key to recruiting new customers, encouraging continued loyalty and increasing overall spend. This is all the more important in the Information Age, with customers expecting quick and easy access to product information, including answering questions such as where and how it was made, how best to consume it, how much to consume and what will be the effects of that consumption.
First step in meeting cannabis marketing challenges: define the consumer
Contrary to the popular myth of the lazy stoner, a 2017 report on Consumer Demographics and Consumption Habits conducted by the Cannabis Consumer Coalition found that "cannabis consumption is common among all classes in the United States" and includes "professionals from all walks of life" who use cannabis for both medical and recreational purposes. Even more telling, a recent BDS Analytics survey on cannabis consumers in California found that 53 percent were employed at full-time jobs with an average annual income of nearly $70,000; and 43 percent enjoy outdoor recreation once or more each week.
"Why do people want to consume cannabis in the first place? What need or needs does it address?," asked Deloitte's 2018 cannabis report. The report's authors found that while 58 percent of survey respondents said they use cannabis socially much like alcohol, nearly two-thirds of Canadian cannabis consumers are using the plant to help them sleep, reduce anxiety and manage pain. Forty-eight percent said they use cannabis to improve their mood while 35 percent said they use it to improve thinking and concentration. But many might not know which strains, consumption methods or even doses are right for achieving these effects.
While a large percentage of cannabis consumers are young people age 18 to 34, consuming several times each week, the fastest-growing consumer groups for cannabis products are women and baby boomers.
As is true for spending across most consumer markets, women make the majority of purchasing decisions and they also make the majority of family healthcare decisions, so cannabis companies ignore this demographic at their own peril. "The newbie skews towards women between the ages of 25 and 44, and half say they are in the market to explore medical applications," explained BDS Analytics in its report on the leading cannabis trends for 2018. In the Deloitte survey, 74 percent of women respondents said they use cannabis for relaxation or sleep, 69 percent use cannabis for stress and anxiety relief and 35 percent use cannabis for medical purposes such as pain relief.
Baby boomers in their 50s and 60s are increasingly turning to cannabis for their medical needs. According to an NYU study, between 2006 and 2013 the percentage of adults 50 years and older using cannabis grew by 71 percent. "An important thing to consider is that baby boomers, those born between 1946 and 1964, are reaching retirement are and by 2030, all of them will be over the age of 65," said Larisa E. Bolivar, author of the Consumer Demographics and Consumption Habits. "This demographic is already looking to alternative therapies to manage symptoms of the various age related ailments and diseases."
For both these demographics, education related to safety, proper dosing and transparency in the seed-to-sale chain are the most important.
Cannabis companies with solutions to the information gap
Whether they be producers, dispensaries or tech firms, cannabis-based companies are beginning to realize that cannabis consumer education needs to be a central part of their marketing and growth strategy.
"Like any consumer product, medical and adult-use cannabis sales in Canada and around the world are driven by individual customers," said Shawn Moniz, Chief Executive Officer, Cannvas MedTech (CSE:MTEC). "The more we know and understand about the wants and needs of the individual customer, the better the strategies and decisions we can make as to how best to identify, acquire and retain high-value customers and proactively interact with them and other market segments."
Cannvas MedTech, a cannabis-based technology company, launched Cannvas.Me, a scalable cannabis consumer education platform featuring interactive tools, cannabis space news streams and original physician-backed content in various educational modules. For example, the Cannvas Culinary educational modules offer simple and nutritious recipes and advice on cannabis-infused food and beverages from accomplished chefs and cannabis advocates to erode the misconception that edibles are only cookies and candy.
The platform incorporates artificial intelligence technology powered by IBM Watson to provide highly-personalized information to users, and benefits from the expertise of advisory panel members from industry and government institutions. Cannvas MedTech has also developed an online data and analytics portal to allow stakeholders to gain further insights into the cannabis market and cannabis consumer trends.
"Today, more than ever, it is important for a brand to not only create great products but create a platform that helps educate consumers," said Jim Frazier, CEO of Nutritional High (CSE:EAT,OTCQB:SPLIF, FWB:2NU), a vertically-integrated producer and distributor of cannabis edible and extracts for medical and adult-use markets, including its flagship FLÏ™ edibles and extracts product line. "Corporate responsibility is going to be an integral part behind federal legalization and it benefits not only our brand but also the industry in general to create this kind of well-researched awareness." Nutritional High recently launched the FLÏ™ Safe cannabis awareness program to promote responsible cannabis consumption and provide cannabis consumer education through sourced research.
"[A]s long as that brand and experience is steeped with authenticity and education, it's going to gain trust of the consumer," Irie Selkirk, Emblem's (TSXV:EMC,OTCQX:EMMBF) market actuator, told the Investing News Network at a recent event. The Canadian licensed producer is actively working to reach cannabis consumers through education through its subsidiary GrowWise Health which has a mandate to inform patients and healthcare providers about the various types of cannabis treatments. In April 2018, Emblem and Durham College announced the development of Cannabis Industry Specialization certificate program designed to prepare business graduates for work in the cannabis sector.
Cannabis consumer education furthers the conversation
As cannabis becomes more of a normal, everyday-life product, the public is becoming more open to conversation about cannabis and this represents an excellent opportunity to educate communities, governments, healthcare practitioners, cannabis consumers, and anyone interested in cannabis consumption. Those cannabis companies that can help facilitate these conversations and provide access to information stand to not only benefit their own branding and marketing goals, but the cannabis industry as a whole.
This article was written according to INN editorial standards to educate investors.
Investing News Network websites or approved third-party tools use cookies. Please refer to the  cookie policy for collected data, privacy and GDPR compliance. By continuing to browse the site, you agree to our use of cookies.