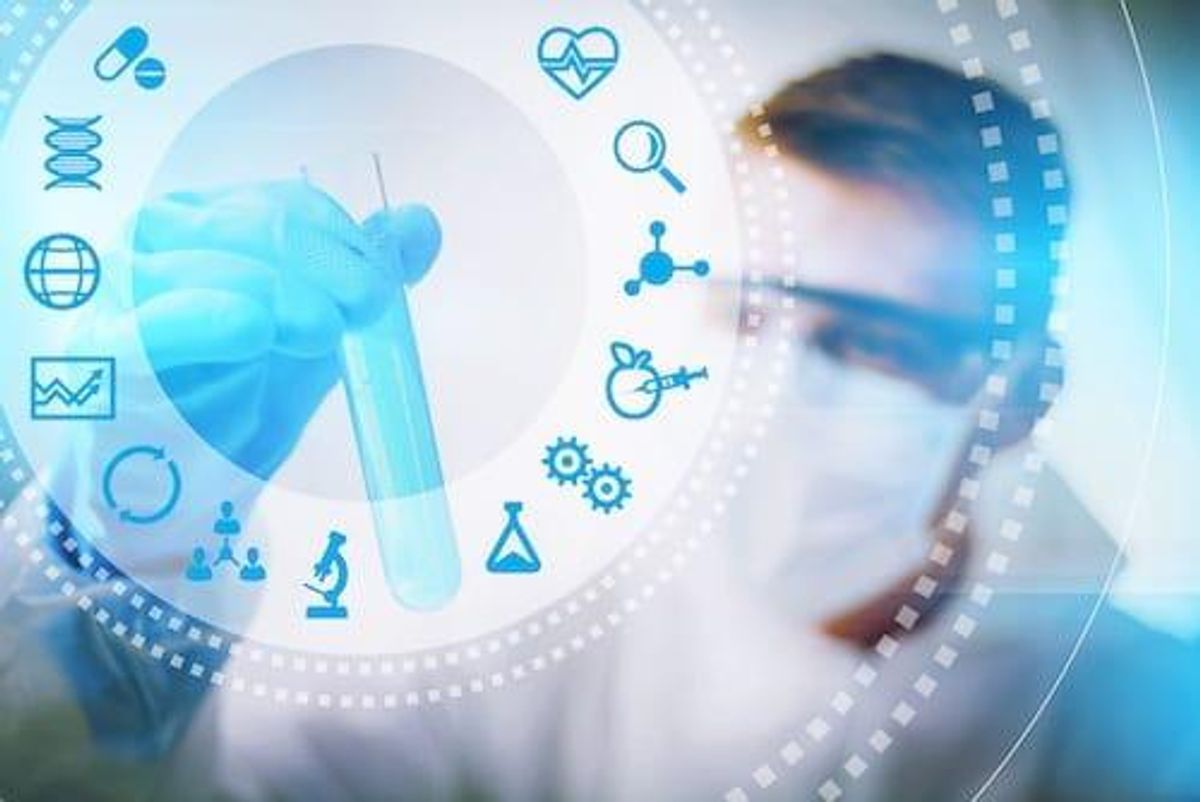 Advancements for breast cancer patients are being led by breast cancer combination therapy innovations, and off-the-shelf personalized immunotherapy
Novel approaches such as advanced-stage breast cancer immunotherapy solutions and combination therapies are expanding the oncology market.
Global rates of breast cancer are on the rise, especially in North America, where the deadly disease accounts for nearly one-third of all new cancer diagnoses in women each year. In 2017, the United States alone saw 250,000 new cases of invasive breast cancer and 42,000 deaths from advanced-stage breast cancer. However, there is a shortage of safe and effective breast cancer treatments.
Personalized medicine is reshaping the field of healthcare, and analysts predict this segment of the global healthcare market will reach nearly US$195 billion by 2024, with advancement in oncology accounting for 30 percent of market growth.
Combination therapies — combining therapeutic drugs, such as immunotherapy treatments with chemotherapy — represent another significant trend in the field of breast cancer medicine. Collaborative clinical trials for combination therapies are providing evidence that this approach might be an effective option for patients with the most aggressive forms of breast cancer.
Breast cancer immunotherapy market
The breast cancer treatment market reached US$12.3 billion in 2017 and is projected to hit US$18 billion by 2025. The increasing prevalence of breast cancer on a global scale is bringing to the forefront the need for effective breast cancer treatments, including the development of more efficient drugs with less harmful side effects.
With the ability to destroy cancer cells, shrink tumors and prevent cancer cells from multiplying, chemotherapy has long dominated the breast cancer treatment market, followed by the surgery and radiation therapy market segments. However, with the growing focus on personalized medicine, targeted therapies — including monoclonal antibodies and tyrosine kinase inhibitors — are quickly becoming the fastest growing segment in this market. These newly emerging innovations are helping to fuel the trend toward more personalized medicine in oncology. Geographically, North America represents the largest regional market for breast cancer treatments, while Asia Pacific is showing the fastest growth.
Over the past decade, breast cancer R&D activities have focused on devising advanced treatment options, and several new drugs in different stages of clinical development are now in the pipeline. Innovation in oncology therapeutics is shifting the first-line treatment paradigm to a combination of chemotherapy with immunotherapies, which use the body's immune system to destroy cancer cells.
Due to their lower cost, better safety, greater efficiency and overall success rates compared to traditional first-line treatments, immune checkpoint inhibitors are one of the highest growth segments in the oncology drug market overall.
Breast cancer treatment is not 'one size fits all'
Some forms of breast cancer can be treated with agents targeting receptors present in the tumor for the hormones estrogen and progesterone, or agents targeting the protein Her2. Patients with cancers that express hormone receptors are treated with hormone receptor blockers or related drugs. Patients with cancers that express Her2 are treated with antibodies to Her2. However, about 15 percent of breast cancers test negative for all three of these receptors in what's known as triple-negative breast cancer — an incredibly aggressive form of the disease that, until recently, was only treatable with systemic chemotherapy. Even then, the disease often proves resistant and then metastasizes (i.e. move to other distant sites).
"The current paradigm is to treat advanced breast cancer based on the characteristics of the tumor. Does the tumor express hormone receptors? Does it express the Her2 protein? Treatment is tailored to the patient based on these characteristics," Dr. William V. Williams, president and CEO of BriaCell Therapeutics (TSXV:BCT,OTCQB:BCTXF), told Investing News Network. "Patients who don't express any of these characteristics are treated with chemotherapy. Although good clinical responses are seen with the current agents, many patients continue to progress and need additional lines of treatment. Recently, more targeted approaches like cyclin-dependent kinase inhibitors and PARP inhibitors have been helpful, but patients still progress on these."
Developments in immunotherapy research over the past few decades have led to breakthroughs in treatment options and positive outcomes for cancer patients, including positive effects in breast cancers that don't express Her2 or hormone receptors. Despite all of these advancements, the mortality rate of breast cancer remains high.
Immunotherapies have greatly improved patient outcomes, owing to a lower incidence of side effects compared to chemotherapy and less chance of recurrence. Their research has led to immunotherapy being one of the four pillars of standard treatment in oncology today.
Currently approved immunotherapies include immune checkpoint inhibitors such as Merck's (NYSE:MRK) KEYTRUDA®, which works by recruiting the patient's own immune system in the fight against cancer by taking the brakes off immune system, first identified by the 2018 Nobel prize-winning work of American James Allison and Tasuku Honjo from Japan. However, KEYTRUDA® is not approved for breast cancer.
"Targeted immunotherapies such as BriaCell's lead product candidate, Bria-IMT™ typically have been thought not to work well in advanced cancer, but recent data from BriaCell's clinical trials showed tumor regression in these patients," added Dr. Williams, who has been a biopharmaceutical executive and clinical professional for nearly four decades. "A targeted immunotherapy that could induce an immune response to advanced breast cancer should work well in combination with an immune check point inhibitor such as KEYTRUDA®."
This combination strategy may be applicable to personalized immunotherapies such as BriaCell's Bria-OTS™, an off-the-shelf personalized immunotherapy for advanced breast cancer, which can elicit an immune response specific for the patient's cancer.
Tailored treatment for the best fit
Personalized immunotherapy treatments are based on each patient's genes and the proteins they make, or other molecular characteristics of an individual's particular cancer that can cause the cancer to grow and metastasize — which can reveal the right treatment path to take, resulting in better outcomes with fewer side effects.
However, personalized immunotherapies tend to be difficult and costly to manufacture. Provenge® is considered a safe and effective personalized therapy for hormone therapy-resistant advanced metastatic prostate cancer. CAR-T cell therapies — which involve harvesting and then genetically modifying immune cells from a patient's blood to weaponize them against cancer cells — have been approved for treating blood cancers such as B-cell acute lymphoblastic leukemia and non-Hodgkin lymphoma. But Provenge® and CAR-T cell therapies must be individually manufactured for each patient – a logistical and costly challenge that has impeded commercial success.
Recognizing the need for an easy-to-manufacture, off-the-shelf, personalized immunotherapy that can elicit a strong anti-cancer immune response at a lower cost, BriaCell is planning clinical trials of its Bria-OTS™ drug candidate for the treatment of advanced breast cancer. During the successful Phase 2a study of Bria-IMT™, BriaCell observed superior tumor shrinking responses in the patients who shared certain biomarkers (i.e., Class I and Class II HLA Alleles). Based on these findings, BriaCell is developing Bria-OTS™, which consists of 15 individually pre-manufactured genetic alleles (8 Class I & 7 Class II), which is expected to cover approximately 90 percent of the population. In conjunction with Bria-OTS™, the company is developing the BriaDX™, a companion diagnostic test, which reveals a patient's specific HLA-types so that the two best matching alleles can be selected and administered to the patient.
Combination therapies under clinical trial
Combination therapies — combining immunotherapy treatments or combining immunotherapy with other standard therapies such as chemotherapy — are the biggest trend with the greatest profit potential in the immunotherapy market. A number of clinical trials are now underway evaluating the effectiveness of immunotherapies in combination with chemotherapy or other targeted therapies across a variety of cancer subtypes, including breast cancer.
Bristol-Myers Squibb (NYSE:BMY) and Compugen (NASDAQ:CGEN) are collaborating in clinical trials to evaluate the safety and tolerability of the Israel-based company's investigational antibody COM701 in combination with the immune checkpoint inhibitor Opdivo®. Along with the clinical study collaboration, Bristol-Myers Squibb recently announced $12 million investment in Compugen.
BriaCell recently announced that, based on its positive proof of concept data from its Phase 2a clinical study of Bria-IMT™ in advanced breast cancer patients, the company has initiated a study focusing on the combination of Bria-IMT™ with KEYTRUDA® — the leading immunotherapy for treating lung cancer. Initial results have shown that the combination therapy is safe and well-tolerated. Bria-IMT™ is genetically engineered cell line genetically engineered to secrete an immune system activator, GMCSF, which activates antigen presenting cells that then mobilize the T-cells in a patient's immune system to recognize cancer cells and eliminate them. Dr. Williams believes Bria-IMT™ is also directly recognizable to the immune system's T-cells, acting as an antigen presenting cell and boosting the immune response against the cancer cells — a key effect that may set Bria-IMT™ apart from other similar targeted immunotherapies.
"In our view, the combination of Bria-IMT™ with KEYTRUDA® has the potential to provide a new therapeutic option and substantial clinical benefit in heavily pre-treated advanced breast cancer patients, where there remains a significant unmet need," said Dr. Williams.
Looking forward
Breast cancer takes the lives of tens of thousands of women around the globe each year. One in eight women in the US will be diagnosed with breast cancer in their lifetime. Today's immunotherapy-based combination therapies represent one of the biggest growth markets in the oncology sector and one of our biggest hopes for fighting breast cancer.
This article was originally published on the Investing News Network in November 2018.
This INNspired article is sponsored by BriaCell Therapeutics (TSX:BCT,OTCQB:BCTXF). This article was written according to INN editorial standards to educate investors. 
Investing News Network websites or approved third-party tools use cookies. Please refer to the  cookie policy for collected data, privacy and GDPR compliance. By continuing to browse the site, you agree to our use of cookies.