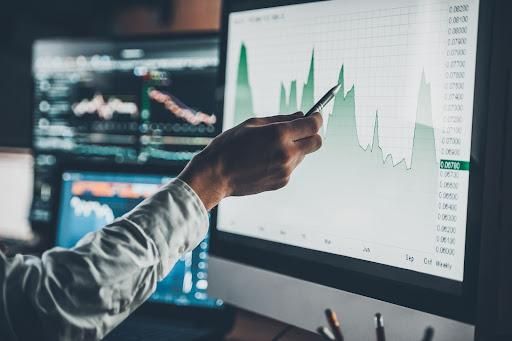 One fact that is staggeringly clear about opioid abuse is that traditional treatment methods such as detoxification are largely ineffective.
The opioid crisis has worsened due to the pandemic, but pharmaceutical research into treatment options for opioid addiction continues to show great promise.
A record 93,000 Americans died of drug overdoses in 2020. Of these deaths, 68,630 were associated with opioids. In Ontario, Canada's most populous province, opioid-related deaths increased by 60 percent from March 2020 to September 2021.
An analysis by the Stanford-Lancet Commission predicts that these numbers will soar to 1.2 million deaths by 2029 without "bold and urgent action."
---
The history of opiates goes back much further than many realize. Widespread usage of opium, from which opioids are synthesized, dates back to roughly 2100 BC. One of the first known Western accounts of opium addiction can be found in Thomas De Quincey's 1821 "Confessions of an English Opium-Eater."
In spite of this long history, it is only recently that the drug has seen widespread abuse. This crisis has its roots in the pharmaceutical industry. In the early 20th century, Bayer (OTC Pink:BAYRY,ETR:BAYN) marketed heroin as a less addictive alternative to morphine.
Although that drug has since been outlawed, pharmaceutical companies have continued to manufacture a multitude of opioids. These remain one of the most widely prescribed classes of medicine. Therein lies the problem: overprescription of opioids for conditions such as chronic pain coupled with misinformation about their effects.
Those companies accused of being at the heart of the epidemic could potentially pay out more than $32 billion in damages to victims and governments.
Yet lawsuits and legislative penalties will not fix the problem. Prevention of further deaths will require a multi-pronged approach. Governments and businesses must collaborate to promote better industry regulations, more comprehensive addiction training for health professionals, improved access to mental health services and better treatment and care for opioid use disorder.
Regarding better care for opioid use disorder, there are numerous promising treatments both on the market and in clinical trials.
Investing in opioid addiction treatments: FDA-approved stocks
One fact that is staggeringly clear about opioid abuse is that traditional treatment methods such as detoxification are largely ineffective. One study found that, of 109 patients treated via detoxification, 91 percent experienced a relapse. Another study focused on behavioral interventions found that 80 percent of patients eventually returned to drug use.
On the other hand, medication-based treatments for opioid addiction have, alongside the proper support systems, been highly effective approaches with a far lower rate of relapse. Per an article published in Substance Abuse Treatment, Prevention, and Policy, the State of Colorado recently developed its pilot Medication for Opioid Use Disorder program. After six months of treatment, patients reported better physical and mental health, decreased drug use and improved symptoms.
The results of this pilot are promising and further build on existing research into medication-assisted treatment. The United States Food and Drug Administration has currently approved three medications for the treatment of opioid addiction — methadone, buprenorphine and naltrexone. Each works in a slightly different way to help curb addiction symptoms.
Methadone and buprenorphine simply reduce the painful effects of opioid withdrawal, activating opioid receptors in the brain in the same manner as the substances being abused. The former is a full opioid itself, while the latter is a partial opioid. What this means is that both drugs can themselves cause withdrawal symptoms if a dosage is missed.
Hikma Pharmaceuticals (OTC Pink:HKMPY,LSE:HIK) has remained the core provider of methadone for years, under the brand name Dolophine. It has yet to encounter a competitor approved by the US Food and Drug Administration (FDA) aside from the generic methadone oral concentrate.
The list of FDA-approved buprenorphine products is far longer, but the market is once again largely dominated by a single company — Indivior (OTC Pink:INVVY,LSE:INDV), which manufactures Suboxone, Sublocade and Subutex. BioDelivery Sciences (NASDAQ:BDSI) is a major competitor, with its Bunavail and Belbuca treatments.
Naltrexone works differently from its peers, blocking both the effects and withdrawal symptoms of all opioids. The tradeoff is that treatment via naltrexone generally requires a period of medically supervised withdrawal prior to initialization. Because it completely blocks all effects of opioids, it is also not a viable treatment for patients who suffer from chronic pain.
Currently, Vivitrol is the only FDA-approved pure naltrexone treatment. Manufactured by Alkermes (NASDAQ:
ALKS
), Vivitrol is given as a monthly injection.
Investing in opioid addiction treatments: Potential clinical trial stocks
One promising area of research into opioid addiction treatment involves the use of psychedelics such as ibogaine and psilocybin. Through multiple observational studies, it has been determined that, contrary to the misinformation used to justify their restriction in the 20th century, these substances are not only therapeutic, but also effective in the treatment of opioid use disorder.
Of the 23 clinical trials currently taking place in the US for the treatment of opioid use disorder, there is only one that involves ibogaine. That isn't to say there aren't any contenders in this field.
New York-based Mind Medicine's (NASDAQ:MNMD) recently announced the successful completion of a Phase 1 clinical trial of 18-MC, a non-hallucinogenic derivative of ibogaine. Another startup, Delix Therapeutics, last year announced plans to test its own ibogaine derivative in collaboration with the National Institute on Drug Abuse. Meanwhile, Calgary startup Universal Ibogaine (TSXV:IBO,OTCQB:IBOGF) is currently in the process of establishing a nationwide network of clinics.
Finally, Vancouver-based Nirvana Life Sciences (CSE:NIRV) is developing a once-per-day soft gel derived from psilocybin that assists in the transition from opioids to non-addictive pain relief therapies.
"Current treatment methods and measures are making no progress at getting people back to their normal lives," said Bruce Clark, CEO at Nirvana Life Sciences, in an interview with INN. "There's a reason people turn to medications to deal with pain. That has to be dealt with, but simply replacing one highly addictive chemical with another is proven not to work — we believe the solution is to provide a pathway through which people can break their addiction while also maintaining pain management."
The majority of opioid use disorder medications in the US are currently derived from three FDA-approved substances. However, this is not likely to be the case for much longer. Alternative treatments derived from psychedelics such as psilocybin have been found to be highly effective at both managing addiction and improving mental health.
The takeaway
As regulations around the use of psychedelics in the US are still overly restrictive, many pharmaceutical companies have taken to testing their medications in other, more permissive markets such as Canada and Europe. These treatments, once perfected, could be instrumental in addressing the ongoing opioid crisis. They also represent a considerable market opportunity for any investor that wishes to put their funds towards a worthy cause.
This INNSpired article was written as part of an advertising campaign for a company that is no longer a client of INN. This INNSpired article provides information which was sourced by INN, written according to INN's editorial standards, in order to help investors learn more about the company. The company's campaign fees paid for INN to create and update this INNSpired article. INN does not provide investment advice and the information on this profile should not be considered a recommendation to buy or sell any security. INN does not endorse or recommend the business, products, services or securities of any company profiled. If your company would benefit from being associated with INN's trusted news and education for investors, please contact us.
NIRV:CC
Investing News Network websites or approved third-party tools use cookies. Please refer to the cookie policy for collected data, privacy and GDPR compliance. By continuing to browse the site, you agree to our use of cookies.