Gold Mining in Nunavut: Tapping into Canada's Frontier Mining Jurisdiction
Jan. 26, 2023 01:00PM PST
Gold Investing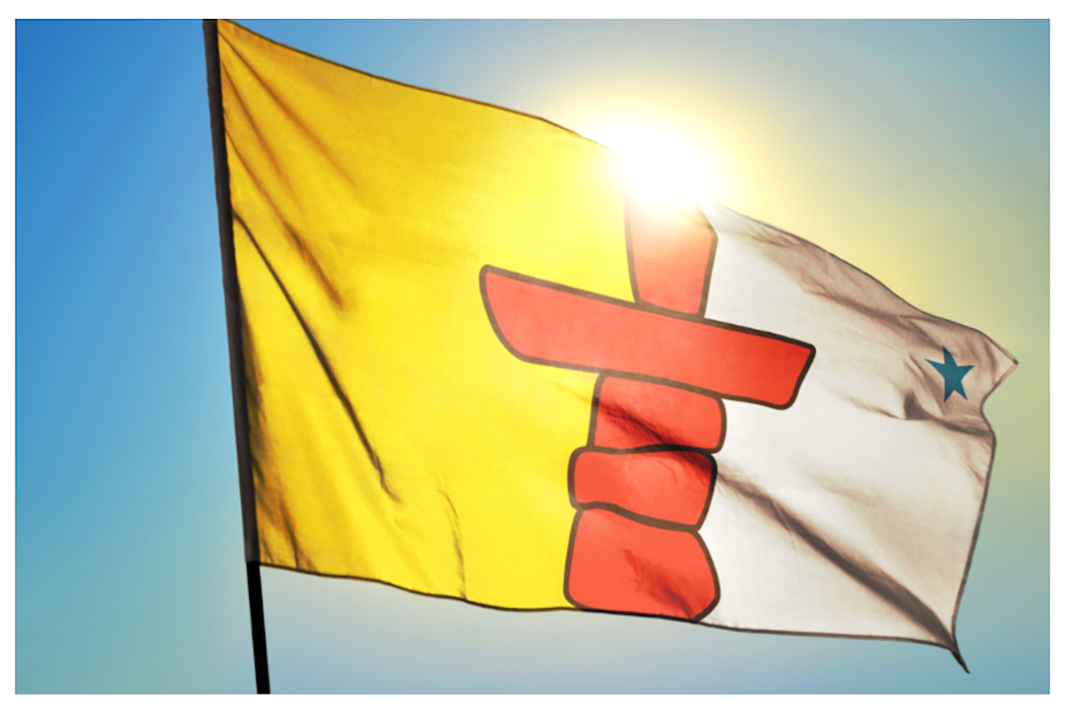 Nunavut is considered a frontier district that is incredibly rich in mineral resources, including iron ore, diamonds and oil and gas, plus a wealth of critical minerals.
As Canada's last frontier for mineral exploration, Nunavut is also one of the most promising. Covering an area roughly the size of Western Europe, the region is incredibly rich in mineral resources, including iron ore, diamonds and oil and gas, plus a wealth of critical minerals.
In addition to this impressive mineral inventory, gold is arguably Nunavut's greatest mineral resource. Along with two current producing gold mines, the territory hosts multiple gold deposits at various stages of exploration, construction and development.
One of the most promising regions for gold exploration and discovery in Nunavut sits proximal to the Rankin Inlet. Primarily, this promise is because it hosts Canada's second largest greenstone belt — geologic formations known for having incredibly rich deposits of gold. Significant exploration and discovery has already occurred in this area, yielding both valuable data and improved geological models that can be leveraged by newcomers to the area.
---
However, it's important to note that even with the increasing exploration in the territory, much of Nunavut's gold potential remains untapped, primed for discovery and eventual production — a fact that has not gone unnoticed by many junior mining companies.
Moreover, although Nunavut is considered a frontier district, previously explored properties with valuable data and existing infrastructure are available for those companies looking for attractive acquisition targets.
Gold mining in Nunavut: Driver of economic growth
The potential for discovery in a stable mining jurisdiction is highly appealing for junior resource companies. The territory has established a clear legal framework for mining claims under the Nunavut Land Claims Agreement (NLCA) signed in 1993 by representatives of Nunavut Tunngavik Incorporated (representing the Inuit of Nunavut) and the governments of Canada and the Northwest Territories. The NLCA represents the largest Aboriginal land claim settlement in Canadian history.
Nunavut's Indigenous governing agencies recognize the economic potential for mining in both local employment and business procurement. While the permitting regulatory process in Nunavut may be characterized as rigorous, it's also notably fair and transparent. This is especially true for gold projects, which have a much smaller environmental footprint than the territory's iron ore operations.
The gold-mining industry is fueling a period of economic prosperity and investment in Nunavut. In 2020, Nunavut's GDP increased by 23.65 percent. It was one of only two Canadian jurisdictions to experience growth. The territory followed it up with a 6.7 percent increase in GDP in 2021 compared to national GDP growth of 4.8 percent.
Much of this economic expansion can be attributed to mining and resource production, which collectively accounts for 34.4 percent of the territory's GDP — and which has itself experienced considerable growth, blowing past projections in the process. Nunavut's mining sector grew by 10.9 percent in 2021, and accounted for 50.5 percent of the territory's overall growth.
Precious metals mining is a particularly important subsector. Gold and silver ore mining activity increased by 27 percent in 2021, the third consecutive year of growth for this sector.
The Conference Board of Canada has projected a "bright" outlook for Nunavut's economy going forward, with emphasis on new and increased production from the territory's mining projects.
Gold mining in Nunavut: Current mining operations
Nunavut is home to three producing mines — two gold and one iron.
The Mary River iron ore. mine on Baffin Island is owned by Baffinland Iron Mines. The two gold mines, the Meadowbank complex and the Meliadine gold mine, are owned and operated by Agnico Eagle Mines (TSX:AEM,NYSE:AEM). Agnico Eagle also holds the Hope Bay gold mine, which is currently on standby while the company switches focus to a large exploration project on the property intended to optimize the mine plan. Meadowbank, Nunavut's first gold mine, commenced production in 2010 and breathed new life into the economy.
Agnico Eagle's success has paved the way to proving gold mining in Nunavut can be both profitable for mining companies and advantageous for the territory and its communities. In 2021, the Meadowbank complex produced a record 367,630 ounces of gold. The mine represents 25 percent of Nunavut's GDP, has more than 400 Inuit employees and generated $469 million in local business procurement in 2020.
An additional gold mine on the horizon for Nunavut is Sabina Gold & Silver's (TSX:SBB,OTCQX:SGSVF) Goose mine, a large high-grade gold project in the Kitikmeot region. Sabina is on track to bring the Goose mine into production in the first quarter of 2025. Once in production, the mine is expected to produce approximately 250,000 ounces of gold over 15 years via open-pit and underground mining operations.
These mines are notable hallmarks of what's possible in the territory to come. Nunavut is now in the midst of a massive gold rush, driven simultaneously by robust gold prices and advances in exploration technology, which has made new discoveries possible.
Gold mining in Nunavut: Potential for new discoveries
Until fairly recently, Nunavut had yet to be examined by modern gold exploration techniques, leaving much of the territory relatively untouched compared to more mature mining jurisdictions such as Ontario, Quebec and BC.
In Nunavut, the Inuit hold the mineral claims to much of the highly prospective ground. Originally, the ground staking process for these lands was incredibly difficult, and would require company representatives to be flown out to the site of a prospective mine. However, recent technological advancements in the mining sector have rendered this unnecessary — and Nunavut has taken full advantage of this.
After submitting an expression of interest to and receiving approval from the Nunavut Impact Review Board, the governing body created by the Nunavut Land Claim Agreement, Nunavut government, prospectors can then stake their claims virtually.
New Break Resources (CSE:NBRK) is one of several mineral exploration and development companies that has taken full advantage of this. In addition to two projects currently undergoing approvals — Sy gold and Agikuni Lake — New Break owns both the Sundog gold project and the Esker/Noomut gold project.
Sundog is situated on 9,145 hectares of Inuit-Owned Land roughly 16 kilometers northeast of the Cullaton Lake airstrip. Characterized by high-grade surface gold exposures and two banded iron formations, it has been identified as having the potential for Algoma-type mineralization, as recent studies of the Musselwhite, Meadowbank and Meliadine deposits show. It represents an underexplored area of the central Ennadai-Rankin Archean greenstone belt.
First staked in 2021, the Eskter/Noomut gold project is located on the eastern shoreline of South Henik Lake. It encompasses three claim blocks, comprising 323 units of claims over roughly 6,227 hectares. With surface rights managed by the Kivalliq Inuit Association, the mine is similarly situated on the Ennadai-Rankin greenstone belt.
"There are mineralized gold showings principally in the Kimberley region of Nunavut," notes New Break Resources CEO Michael Farrant. "This is the southernmost region that's contained in the NSI Rankin greenstone belt, and the second largest greenstone belt in Canada."
In addition to New Break's projects, many other discoveries have been made over the past several years. These include Nord Gold at Pistol Bay, Fury Gold Mines' (TSX:FURY,NYSEAMERICAN:FURY) Committee Bay and Solstice Gold's (TSXV:SGC) Qaiqtuq gold project.
Takeaway
Nunavut is a region with enormous mining potential that far outweighs the challenges of its harsh northern environment. The virtual claims platform and transparent permitting process have considerably lowered the cost of entry. With the success of current projects in the territory, it's becoming an even more appealing gold jurisdiction for junior resource companies and investors alike.
This INNSpired article is sponsored by New Break Resources (CSE:NBRK). This INNSpired article provides information which was sourced by the Investing News Network (INN) and approved by New Break Resourcesin order to help investors learn more about the company. New Break Resources is a client of INN. The company's campaign fees pay for INN to create and update this INNSpired article.
This INNSpired article was written according to INN editorial standards to educate investors.
INN does not provide investment advice and the information on this profile should not be considered a recommendation to buy or sell any security. INN does not endorse or recommend the business, products, services or securities of any company profiled.
The information contained here is for information purposes only and is not to be construed as an offer or solicitation for the sale or purchase of securities. Readers should conduct their own research for all information publicly available concerning the company. Prior to making any investment decision, it is recommended that readers consult directly with New Break Resourcesand seek advice from a qualified investment advisor.
NBRK:CC
Investing News Network websites or approved third-party tools use cookies. Please refer to the cookie policy for collected data, privacy and GDPR compliance. By continuing to browse the site, you agree to our use of cookies.