Overview
Nigeria is the biggest oil producer in Africa. It holds the largest oil and natural gas reserves on the continent and is one of the world's largest exporters of liquefied natural gas (LNG). With crude oil prices rising, this African nation presents investors with world-class investment and production potential in one of the world's most prolific hydrocarbon basins, the Niger Delta.
In 2020, the country announced plans to increase its oil reserves, including condensates, substantially to 40 billion barrels by 2025. With a current uplift in exploration programs from other proven undeveloped marginal fields, getting entry-level access to Nigeria's exploration and unparalleled production potential could mean significant returns for willing investors.
Decklar Resources Inc. (TSXV: DKL,OTCQX: DKLRF) is an independent international oil & gas company focused on low-risk appraisal and development opportunities in the prolific West African region. Decklar is currently focused on its flagship Oza Oil Field in Nigeria.
The Oza Oil Field contains up to 12 zones of conventional stacked sands, allowing for vertical drilling and conventional horizontal development drilling. Leveraging excellent infrastructure in a prolific oil & gas jurisdiction presents excellent production and development opportunities.
Over the next 12 months, Decklar expects extensive well drilling and exciting development activities at the Oza Oil Field. Its two-phase development program in 2021 and into 2022 could lead to production levels as high as between 5,000 and 10,000 barrels per day with high-margin, high-quality oil, according to Decklar Resources CEO, Duncan T. Blount.
In March 2021, the company announced it completed a private placement financing for approximately US$3.7 million. Proceeds were put immediately towards advancing operational activities to re-enter the Oza-1 by contracting a drilling rig. In August 2021, Decklar has advanced its re-entry and development plans where pulling of existing tubing and 5 ½ inch casing from the Oza-1 wellbore has been successfully completed, and the 9 ⅝ inch casing was cleaned out. Surface testing facilities are currently being installed, and it is anticipated that testing activities on the L2.6 zone are expected to commence early next week with the initial perforation and flow operations.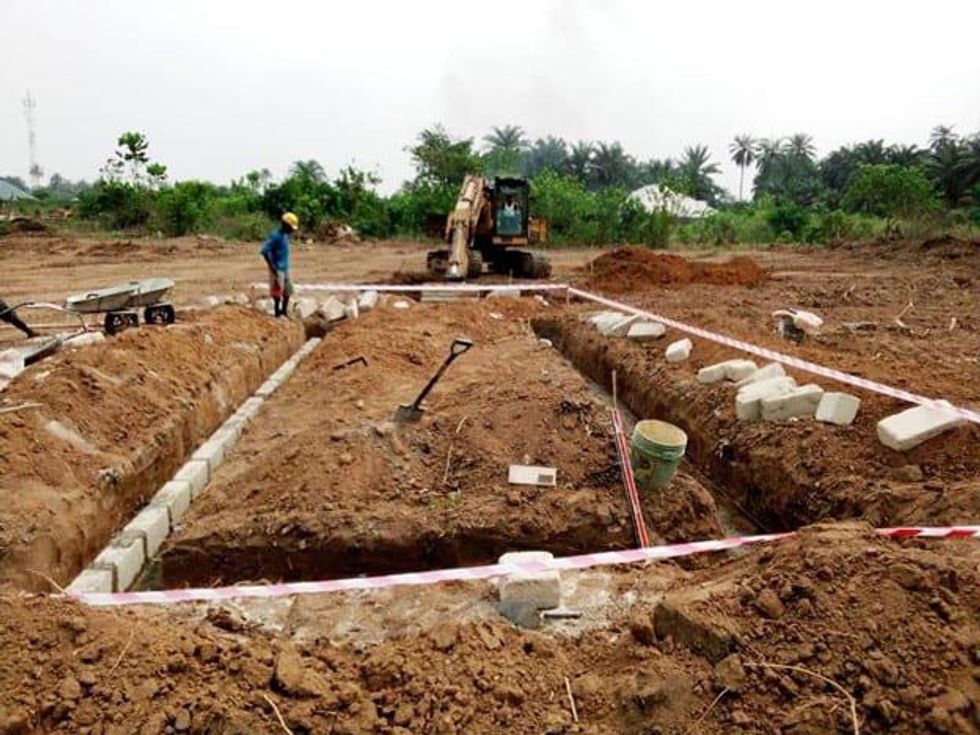 The company operates a tight share structure with a fully-diluted share capital of 110,608,818. Its acquisition of Decklar Petroleum Ltd. in 2020 pushed the company closer to becoming a more dominant player in the oil & gas space with this high-quality development project with near-term production potential.
Decklar Resources is dedicated to oil & gas best practices and supporting local communities through various government initiatives, indigenous partnerships, and sustainable project development. Likewise, its emphasis on local community development manifests in its ability to create opportunities to support the independent indigenous oil & gas sector and ensure stakeholder satisfaction.
The leadership team of Decklar Resources comprises top experts with years of focused experience in all aspects of Nigerian oil & gas development, local community relations, financial management, and capital markets. Combined, they equip the company with a proven team that can deliver excellent growth potential and fast-tracked development and production possibilities.
Company Highlights
Decklar Resources is an independent international oil & gas company focused on low-risk appraisal and development opportunities in the prolific West African region. The company has its flagship Oza Oil Field prospect in Nigeria.
In July 2020, the company closed its acquisition of Nigeria-based Decklar Petroleum Limited, which has a Risk Service Agreement with Millenium Oil and Gas Company Limited on the Oza Field.
The Oza Field is located onshore in the northern part of Oil Mining License (OML) 11 in the eastern Niger Delta of Nigeria. The asset leverages excellent infrastructure, including export pipeline access tied into the Trans Niger Pipeline.
2021 and early 2022 plans involve involve a two-phase development program, which schedules a rig mobilizing to the Oza Field with re-entry activities estimated to start imminently. The second phase of development involves additional well drilling and well tie-ins to existing infrastructure.
Its re-entry program presents low-risk development opportunities in proven undeveloped oil fields. The company could see production levels as high as 10,000 barrels per day in the advancement of its development program.
Decklar announced the commencement of completion operations for the Oza-1 well re-entry.
Decklar announced the final completion installed in the Oza-1 well composed of a single 2 7/8 inch tubing string, with a selective zone sliding sleeve configuration.
Key Project
Oza Oil Field
The Oza Field is an onshore conventional oil field in the northern part of Oil Mining Lease (OML) 11, operated by Shell and located in the eastern Niger Delta of Abia State, Nigeria. The concession covers a 20 square kilometer area carved out of OML 11 in 2003 as part of the Government's Marginal Field Development Program. Strategic positioning places Oza Field close to other producing fields operated by Shell Petroleum Development Company, including Isimiri, Obeakpu, Afam, Obigbo, and Umuosi.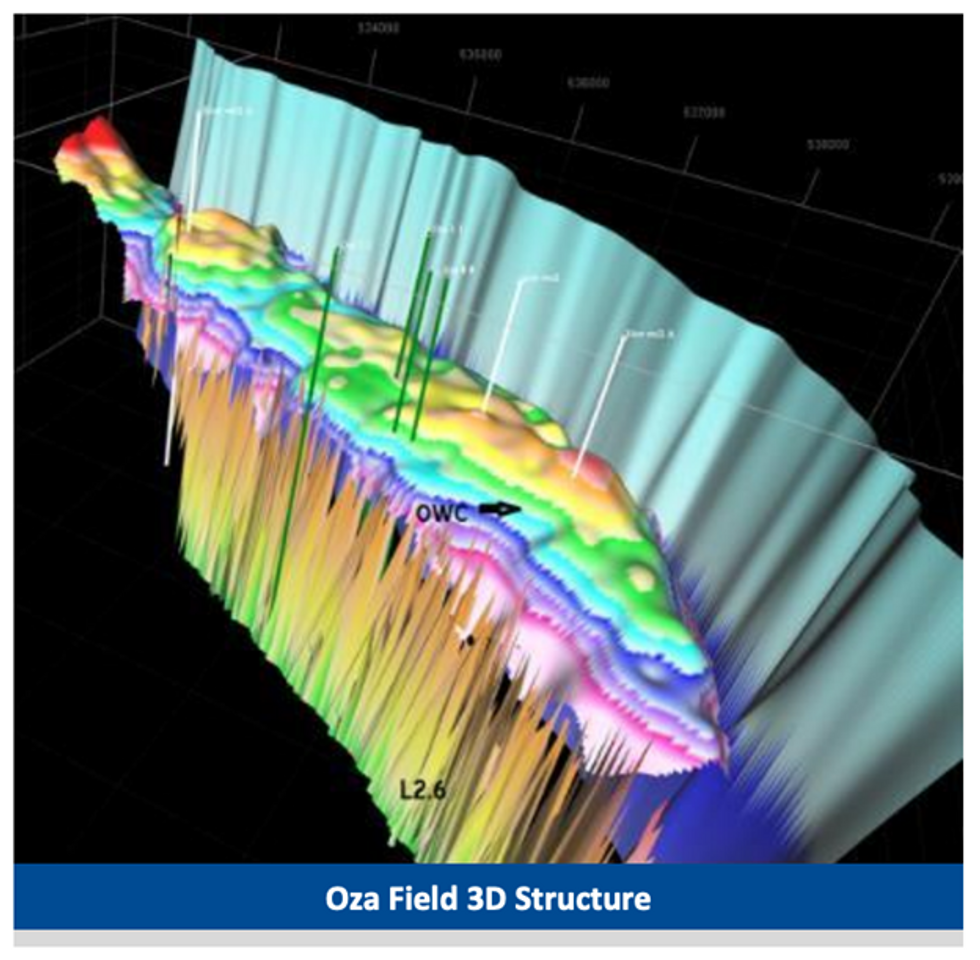 The Oza Field contains upwards of 12 major target zones of conventional stacked sands, allowing for vertical drilling and horizontal development drilling. Additionally, Shell has previously drilled three wells in the Oza Field, which produced over 1.0 million barrels cumulatively with 2,000 barrels per day per well of 35°/43° API gravity light / medium grade crude oil. Field structure analysis has also outlined several additional low-risk appraisal and exploration targets across the Oza Field.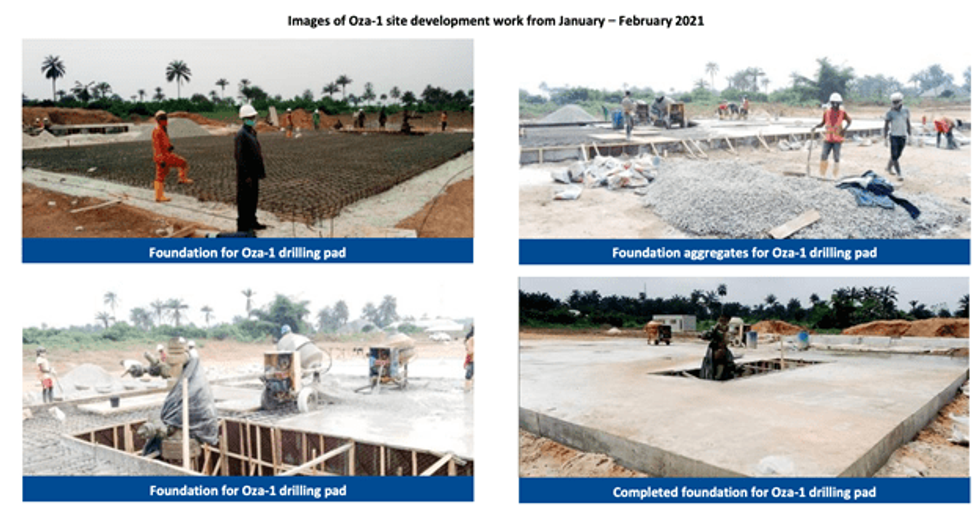 The next steps for the project include a two-phase development program, including a six to twelve-month Oza Field re-entry and development drilling program, followed by another well development program scheduled for the second half of 2021 and into 2022. Decklar expects these development targets to increase production to approximately 5,000 to 10,000 barrels per day in conjunction with the property's excellent infrastructure, already in place.
Management Team
Duncan T. Blount – CEO & Executive Director
Duncan T. Blount has over 13 years of experience focused on the natural resources sector. He was previously the head of Emerging & Frontier Market Commodities at RWC Partners, responsible for developing their commodity and natural resources portfolio strategy. Mr. Blount has been an early investor in numerous public and private West African oil & gas companies throughout his career. He also has experience in physical minerals trading and structuring off-take agreements.
Paula Kember – CFO & Corporate Secretary
Paula Kember is a Canadian chartered accountant with over 25 years of financial and administrative experience in the mining industry. From 1996 to 2006, she served as VP of Finance of Philex Gold Inc. and previously as a financial officer of Corona Corporation and a director of PolyMet Mining Corporation.
Sanmi Famuyide – Managing Director
Sanmi Famuyide has over 20 years of experience focused on structuring natural resources and infrastructure transactions in West Africa. He is the former strategic advisor and subsequently head of Business Development at Lekoil Limited. He was also the head of Oil & Gas – Marginal Fields and Upstream Independents at Guaranty Trust Bank in Lagos, where he arranged the financings of many Nigerian independents. In addition, Mr. Famuyide has held executive positions at FBN Capital and MineQore Resources.
David Halpin – VP of Finance
David Halpin has over 25 years of experience in management and as a finance and accounting consultant for public and private Canadian and international resource companies.
He is the former CFO and senior financial advisor for Mart Resources Inc., a TSX-listed company with oil production in Nigeria that had a peak market capitalization of over CAD$750 million. He was also a director of a TSX-V listed company focused on exploring oil & gas opportunities in Saskatchewan and Alberta and was a founder and CFO of a publicly listed healthcare and insurance software company.
Zack Malone – VP of Operations
Zack Malone is a highly experienced oil well drilling and work-over specialist. He has over 25 years of experience working and managing drilling rig operations with the past 15 years working in Nigeria. Mr. Malone's prior experience included working as rig manager for Precision Drilling Canada and other rig contractors. Mr. Malone's certification includes second-line supervisor's well control, well service blowout prevention, fall protection, fall rescue, rigging and hoisting, safety management & regulatory awareness for wellsite supervision.
Bill Foose – Director
Bill Foose has over 35 years of experience working in the international oil and gas production and processing equipment sector. He held various positions with Barton Instruments before starting OilPro Production Equipment in 1997. OilPro was heavily involved in providing production equipment for domestic and international projects throughout Africa, the Middle East and other oil producing countries. Many of OilPro's African projects were centered around Nigeria. Mr. Foose previously served on the board of Sunocean Energy.
Request an Investor Kit
EXCITING upcoming projects!
IN-DEPTH reliable insights!
SUCCESSFUL growth strategies!
VALUE-BASED content!
Decklar Resources