Nanotechnology in Medicine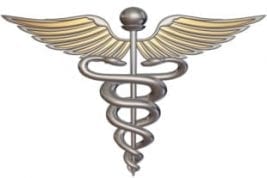 There are plenty of nanotechnology uses, but some of the most important applications out there are for nanotechnology in medicine.
There are plenty of nanotechnology uses, but some of the most important applications out there are for nanotechnology in medicine.
Because all things in nanotech happen at such a small scale, advances in nanotechnology offer a number of exciting future possibilities, such as the use of nanorobots so small they're able to repair damaged cells. Currently, research into the uses of nanotechnology in medicine includes everything from complex drug delivery systems to advanced therapy techniques.
Here's a closer look at some of the potential applications for nanotechnology in medicine that are under development, and at a few companies that are focused on nanotechnology in medicine.
Uses of nanotechnology in medicine
While a number of treatments using nanotechnology in medicine are currently available, they are often employed by researchers and physicians in special situations, and are not readily available to the public. The Project on Emerging Nanotechnologies provides a list of such products, including applications in bone replacement, hormone therapy, appetite control and cancer treatment.

Drug delivery systems are another area in which nanotechnology can have key applications. Such systems allow for more targeted treatment deliveries, reducing damage to healthy tissue and allowing for smaller doses to be administered. For example, in 2010, researchers at MIT developed a
nanoparticle
capable of delivering chemotherapy drugs directly to prostate cancer cells.
Another use for nanotechnology in medicine is in certain types of therapy, such as nanosponges capable of soaking up lethal toxins in the bloodstream. According to a 2013 article from
Gizmag
, such sponges mimic red blood cells and are meant to later be metabolized in the liver.
Nanotechnology in medicine can also be used to fight bacterial infections; researchers at the
University of New South Wales
in Australia are using targeted applications of nanoparticles and heat to get rid of bacterial biofilms in hospitals. At
Duke University
, engineers are working to use light and nanoparticles to detect early signs of infection.
Certainly, the list of potential uses for nanotechnology in medicine goes on and on. And with the global nanotechnology market
expected
to grow to $64.2 billion by 2019, it is certainly a space that
technology
investors will want to watch.
Companies focused on nanotechnology in medicine
Arrowhead Research (NASDAQ:ARWR) is developing RNAi therapeutics. Its technology involves the use of dynamic polyconjugates, which are small nanoparticles, to treat liver disease and chronic HBV infection.
NanoViricides (NYSEMKT:NNVC) is developing nanotechnology-based biomimetic antiviral medicines targeting influenza, HIV/AIDS, herpes and dengue fever, among other things. In February, the company signed agreements with the Baylor College of Medicine and the University of Pittsburgh for the testing of its nanoviricides® drug candidates. The company also saw its antivirus technology published in the Handbook of Clinical Nanomedicine.

ASX-listed Starpharma Holdings (ASX:
SPL
) is focused on developing dendrimer products, mainly for
pharmaceutical
and
life science
applications. Dendrimers are man-made, nanoscale compounds that may be used as enhancements or as products in their own right. On February 2, Starpharma reported the results of a preclinical study on its HER2-targeted DEP™ conjugate. All mice treated with Starpharma's conjugate in the study were tumor free within three weeks of the start of treatment. They remained tumor free for the duration of the study.
"We are very excited by these latest results for our Targeted DEP™ conjugates and the feedback from commercial parties on the study data has been very positive indeed," said Starpharma CEO Jackie Fairley in a
statement
. "Both the extent and the sustained nature of the anticancer effect seen with Starpharma's DEP™ candidate have been considered most impressive."
Finally, Medlab Clinical (ASX:
MDC
) has developed a
NanoCelle™ delivery platform
that "convert[s] off patent pharmaceuticals into nanoparticle form," allowing for a fraction of normal dosage to be administered. Medlab recently received approval to begin human trials using its system.
Don't forget to follow us
@INN_Technology
for real-time news updates.
This article was originally published on March 1st on Nanotech Investing News.
Securities Disclosure: I, Teresa Matich, hold no direct investment interest in any company mentioned in this article.