PayPal Stresses More on Digital Payments on Investor Day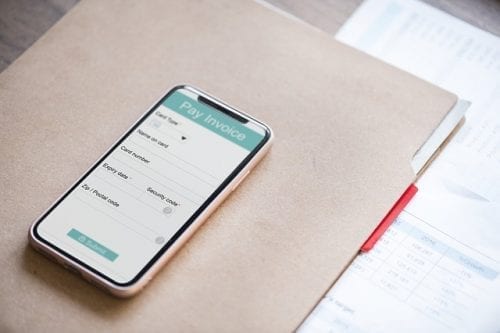 The company held its bi-annual investor day on Thursday (May 24) and said it hopes to get its active users from 237 million to one billion.
PayPal (NASDAQ:PYPL) held its bi-annual investor day on Thursday (May 24) where its CEO Dan Schulman said the company is just at the beginning of its growth.
Case in point, PayPal recently acquired Swiss payments startup, iZettle for nearly US$2.2 million which Schulman said the world is moving to digital payments and that they have assets to take advantage of it.
"The scope of the services that we are beginning to offer, those consumers and those merchants has expanded dramatically as we move from being a product company to a platform company," Schulman said.
The company also revealed an integration with Google (NASDAQ:GOOG) as users can now sign into their PayPal account on any Google app or service using Google Pay.
PayPal also announced new strategies to its millennial centric mobile app, Venmo. Over two million merchants with PayPal Checkout enabled accept Venmo. Instant transfer, co-marketing with other financial service providers are some of the monetization experiences that the company is expanding with this service. Also of note is the Vemo Card launch, which will be rolled out to more users soon.
Further, Schulman talked about the total addressable market of PayPal which is pegged at US$110 trillion. Most notably, Schulman said that its market share is one percent and that it is a huge market. The addressable market areas ranged from eCommerce/mCommerce to offline/instore retail to digital financial services to even cross border payments.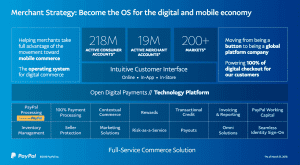 "This is not a side hobby, we have 20,000 employees and all we focus on is digital payments and that is it," he said.
Schulman pointed out the global internet users base which he said is expected to touch six billion users in 10 years time,which he wants the company to have 10-15 percent market share. On the long term, he said that the company wants to have a billion people on its platform.
The company currently has 237 million active accounts and Schulman said that they have evolved over the past few years from being a single product platform to offering multiple products.
"Increasingly, retailers are turning to PayPal as a must have platform in order to compete with the likes of Amazon (NASDAQ:AMZN)," Schulman said.
The company's operating income increased from $643 million in Q1 2017 to $829 million in Q1 2018 with overall revenue increasing from $3 billion in Q1 2017 to $3.7 billion in Q1 2018.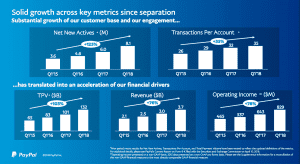 Following the investor day conference, PayPal closed trading on Thursday at $81.55 and was up 0.58 percent. The stock has a moderate buy ranking on TipRanks with an analyst target price of $85.44.
Don't forget to follow us @INN_Technology for real-time news updates!
Securities Disclosure: I, Bala Yogesh, hold no direct investment interest in any company mentioned in this article.