Jan. 27, 2022 01:15PM PST
Mobile Investing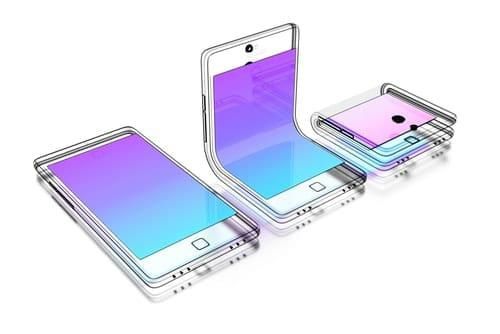 As mobile technology becomes increasingly integrated into daily life, investors may want to consider getting exposure to this growing sector.
From texting and social media to shopping and banking online, mobile devices have become central to modern life, and the industry is poised for even more growth moving forward.
The mobile device space encompasses items such as mobile phones, handheld computers and other similar personal portable device technologies, articles that many people use on a daily basis.
Here the Investing News Network provides a comprehensive look at mobile technology, including what it is, where it's headed and, of course, ways to invest in it.
---
Investing in mobile technology: Past, present and future devices
As noted, mobile technology refers to a wide array of devices, encompassing portable phones, handheld computers and everything in between, such as wearables like smart watches.
Since the first handheld mobile device was unveiled in 1973, evolution has been rapid as manufacturers aimed for true portability. Major advances have targeted battery life, size, shape and capabilities.
The launch of Apple's (NASDAQ:AAPL) iPhone in 2007 accelerated the move toward touch-only devices, while the company's iPad created a "revolution" in the tablet arena.
In more recent years, mobile manufacturers have unveiled mobile devices that feature foldable screens with slim bezels, marrying the concept of a tablet and a mobile phone into one single device.
Samsung Electronics (KRX:005930), Huawei, Oppo and Xiaomi (HKEX:1810,OTC Pink:XIACF) have all released foldable phones. Samsung has said that its foldable offering provides fresh ways of multitasking that bring to life "new experiences and possibilities years in the making." For now, Samsung's foldable phones only fold once, but bi-fold and even tri-fold panels for phones and tablets are in the works.
The trend toward foldable phones could be here to stay, as Apple is also said to be working on a foldable device — it is expected to be out in 2023 as the cellphone giant seeks to compete with Samsung in this space.
Investing in mobile technology: How mobile usage has evolved 
While the first generation of mobile phones offered nothing more than phone calls, technology has evolved in recent years — so much so that phone calls are no longer among the top daily uses of the phone.
A 2017 survey of UK smartphone users conducted by mobiles.co.uk reveals that texting tops the charts in terms of daily mobile phone use. Checking email and Facebook (NASDAQ:FB), taking pictures and reading the news fill out the top five, while online shopping and banking are featured in the top 10 uses of smartphones. Watching videos on Alphabet's (NASDAQ:GOOGL) YouTube rounds out the top 10 at 42 percent.
All in all, it's not an understatement to say that people live life through their phones — banking, ordering groceries, watching movies, texting friends, dating, sharing photos on social media, tracking health and more.
These seemingly endless possibilities are powered by apps, which have evolved along with the mobile technology industry. According to App Annie's State of Mobile in 2022 report, consumers spent an average of 4.8 hours on mobile apps in 2021, up 30 percent from 2019. Consumers spent more than US$320,000 in app stores every minute of 2021, up nearly 20 percent from previous records in 2020.
Brands are taking advantage of consumers' extensive daily use of mobile devices to expand the reach of their advertising campaigns. App Annie's report indicates that advertisers will pour more than US$340 billion into ad spending in 2022, up from US$295 billion in 2021.
The banking industry is just one space where mobile usage has become key and is expected to continue developing. According to research firm KPMG, "digital platforms will become the preferred and dominant business model for banks and financial institutions in the future."
Chase Bank completed a survey revealing that the COVID-19 pandemic has accelerated the adoption of mobile banking technology. According to International Banker, innovation in financial technology will rise as more bank customers turn to their phones to deposit checks, transfer funds and make trades.
Investing in mobile technology: What's the outlook for the market?
The International Data Corporation (IDC), a market research company, has forecast that global smartphone sales will grow by a healthy 3.5 percent in 2023 and beyond, "fueled by pent-up demand, declining average sale prices (ASPs), and continued transition from feature phones to smartphones."
But it's worth noting that COVID-19 supply chain and logistical challenges will continue for smartphone manufacturers and distributors. IDC's Nabila Popal noted that shortages are impacting 4G components more than 5G, meaning that sellers focused on 4G devices will have additional difficulties.
"On the positive side, this is expected to accelerate the jump to 5G, which is now forecast to be almost 60 (percent) of worldwide shipments by this time next year, slowing the decline in smartphone ASPs over the forecast period," said Popal, who is the research director for the firm's Mobility and Consumer Device Trackers division.

In its own report, Ericsson (NASDAQ:ERIC) highlights the massive potential of 5G, predicting that investments in the industry will generate an estimated US$619 billion revenue opportunity for telecom operators by 2026.
Research and Markets is calling for the global smartphone market to reach US$795.3 billion by 2027, growing by 9.5 percent annually from 2020. The firm highlights increasing per capita disposable income and growing smartphone adoption in digital platforms during the pandemic as factors contributing to demand.
In terms of apps driving future mobile traffic, Ericsson projects that video apps will continue to dominate the market, and estimates that they will contribute 79 percent of total traffic in 2027.
Statista points out that the most popular mobile internet apps are those that allow consumers to watch movies or videos, check and send email and access social media. "Apps are a very popular way to watch video on the go and the most-downloaded entertainment apps in the Apple App Store are Netflix (NASDAQ:NFLX), Tencent Video and Amazon Prime Video," it states on its website.
Investing in mobile technology: ETFs and stocks to consider
With major growth predicted across the mobile market, investors have plenty of opportunities to invest in the sector. Exchange-traded funds (ETFs) and stocks are two common ways of getting exposure.

Mobile ETFs
ETFs are a popular way to enter any given market as they provide exposure to baskets of companies rather than specific stocks. This means they are often a safer bet and a good way initial entry point.
In the telecom space, ETFdb.com lists nine ETFs, including Vanguard Communication Services (ARCA:VOX), Fidelity MSCI Communication (ARCA:FCOM) and iShares Global Telecom ETF (ARCA:IXP).
Mobile stocks
Investors who want to get more specific and are willing to do some research may want to delve into companies themselves — for example, smartphone manufacturers like Samsung Electronics, Apple and Xiaomi, which took the top spots in terms of smartphone shipments for Q3 2021.
Those in the US can also look at the largest telecom companies, like AT&T (NYSE:T) and Verizon (NYSE:VZ), while investors in Canada can look at "popular" companies like Rogers Communications (TSX:RCI.A,TSX:RCI.B,NYSE:RCI), Bell (TSX:BCE,NYSE:BCE), Telus (TSX:T,NYSE:TU) and Shaw Communications (TSXV:SJR.A,TSX:SJR.B,NYSE:SJR).
This is an updated version of an article first published by the Investing News Network in 2019.

Don't forget to follow us @INN_Technology for real-time news updates!

Securities Disclosure: I, Melissa Pistilli, hold no direct investment interest in any company mentioned in this article.
How to invest in Emerging Tech:
Featured Mobile Investing Stocks
Investing News Network websites or approved third-party tools use cookies. Please refer to the  cookie policy for collected data, privacy and GDPR compliance. By continuing to browse the site, you agree to our use of cookies.