Health Organizations Embrace IoT and AI, Report Shows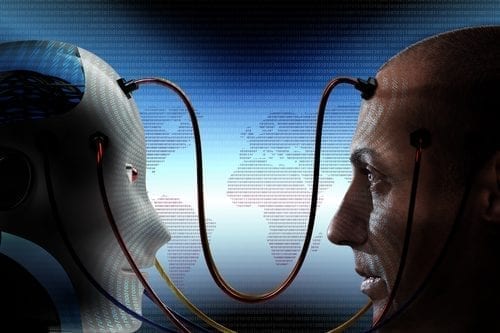 A new report by Accenture shows that the healthcare industry is aggressively adopting AI and IoT, but has not invested in capabilities to verify data sources.
The healthcare industry is aggressively adopting intelligent technologies such as internet of things (IoT) and artificial intelligence (AI) but many of these organizations need capabilities to verify data, says a report from Accenture (NYSE:ACN).
According to the report, 77 percent of the health executives surveyed said they expect to invest in IoT and smart sensors in 2018 with 53 percent of them expecting to invest in AI systems.
It was also revealed that 86 percent of the executives said that their organizations use data to drive automated decision-making at an unprecedented scale.
Meanwhile 81 percent of health executives surveyed said they are not prepared to face the societal and liability issues that will require them to explain their AI based actions and decisions. Further, 73 percent said they plan to develop internal ethical standards for AI to ensure that their AI systems act responsibly.
Accenture found that 86 percent of these health executives have not invested in capabilities that verify data sources across their most critical systems which means that these health organizations face a new kind of vulnerability of inaccurate, manipulated and biased data that would lead to corrupted insights and skewed results.
"As this paradigm-shifting technology evolves – making business more dynamic than ever before – organizations will remain responsible for demonstrating data stewardship and designing systems with trust and transparency to bolster the societal benefits of these technologies," Kaveh Safavi, head of Accenture's global health practice said in a press release.
It was noted by the company that the report was derived from Accenture Technology Vision 2018 which predicts key trends to disrupt business over the next three years. Among the key findings from Technology Vision 2018 was that 82 percent of executives said that virtual and augmented reality removes the hurdle of distance in access to people, information and experience. Finally, 82 percent of surveyed health executives believe that edge architecture will speed the maturity of hyperconnected health environments.
Accenture also published a report that said AI is an engine for growth in healthcare system with them expecting the AI market to touch $6.6 billion by 2021 from $600 million in 2014. Further the report said that AI applications can potentially create $150 billion in annual savings for the US healthcare economy by 2026.
The IoT healthcare market meanwhile is expected to reach US $136.8 billion by 2021 says a report by Allied Market Research. Further, it was said that the market will see a compound annual growth rate of 12.5 percent between 2015 and 2021.
"We are at a tipping point of consumer interest and adoption and using digital health services to provide them with simplicity and convenience that they expect," Brian Kalis, managing director, digital health at Accenture said in a video.
Kalis said that the health industry structure has changed over the past year with the entry of non traditional entrants into the market.
"New types of collaborations are forming," Kalis said. "Those new types of collaborations ultimately require a different way of thinking about both business, technology and ultimately how that comes together to benefit consumers."
With data showing the healthcare industry is set to adapt IoT and AI in staggering numbers, interested investors can take comfort in knowing this sector is here to stay.
Don't forget to follow us @INN_Technology for real-time news updates!
Securities Disclosure: I, Bala Yogesh, hold no direct investment interest in any company mentioned in this article.