Universal mCloud to Reduce Waste in Commercial Buildings with AI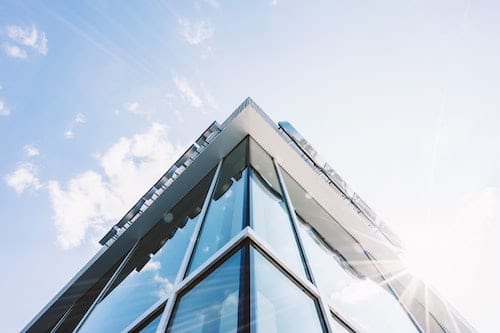 The new Universal mCloud plan could reduce energy waste by 20 percent in commercial buildings through the use of AI analysis.
Universal mCloud (TSXV:MCLD,OTCQB:MCLDF), a company which provides cloud computing, analytics and artificial intelligence (AI) unveiled its plan to help reduce waste in commercial buildings by 20 percent.
With clients that include Starbucks (NASDAQ:SBUX), Bank of America (NYSE:MER-K), Dairy Queen and Tim Hortons, mCloud applies its AssetCare program to monitor several real-time data inputs to curb energy waste. According to the US Department of Energy, 30 percent of energy from commercial buildings go to waste. This is equivalent to almost US$57 billion in additional costs per year.
The launch of mCloud's new technology includes reducing waste by 20 percent in commercial buildings. Achieved through targeting specific points where energy is being wasted, such as analysing room temperature, outdoor weather, anticipated occupancy and monitoring HVAC units, mCloud applies software to the existing infrastructure to improve operating conditions. The company's new AI-driven technology is expected to be released later this year.
"Our team at mCloud is excited about having the opportunity to apply the latest advances in AI and machine learning to make buildings smart," said mCloud's chief product officer Dr. Barry Po in a press release Tuesday (March 12). "Through the use of AI, we believe it's possible to create opportunities to make every building more sustainable."
Traditional HVAC units can produce hydrofluorocarbons (HFCs). These create emissions that are 1,000 to 3,000 times more potent than carbon dioxide, according to CBI Insights. Often existing HVAC systems are outdated and wasteful. States including California and New York have applied measures to limit HFC emissions. mCloud predictive capabilities are connected to commercial buildings thermostats. Through applying adaptive algorithms, buildings are able to save energy.
Operations at mCloud cast a wide net, with AssetCare services extending to wind power and energy infrastructure. In February, mCloud signed an agreement with Fulcrum Automation Technologies, valued at approximately US$15 million.
"We created AssetCare with the objective to serve a diverse portfolio of critical assets," said Russ McMeekin, President & CEO of mCloud in February's press release. "The application of AssetCare in the oil, gas and refining markets presents a strong opportunity for mCloud to broaden its reach, achieve higher margins and address the industry's need for deep energy analytics."
The enterprise value for mCloud stands close to C$35.36 million. On Tuesday shares of mCloud opened at C$0.46 and closed at C$0.44 on the Toronto Venture Stock Exchange. On Thursday, shares dropped to C$0.41, under one percent. Share volume stands at over 336,000 with a market capitalization of C$38.64 million.
On the Over The Counter Middle Tier market (OTCQB:MLDF), mCloud's shares opened on Tuesday at US$0.33 and closed at US$0.33. On Thursday, shares fell slightly by less than one percent to US$0.31 at the close. Volume stood at over 89,000 and a market capitalization of US$29.53 million.
Price targets from one analyst at TipRanks projects the company's shares to increase to C$0.80, a 90.48 percent upside on the TSXV.
Don't forget to follow us @INN_Technology for real-time news updates!
Securities Disclosure: I, Dorothy Neufeld, hold no direct investment interest in any company mentioned in this article.