Why Invest in Cybersecurity?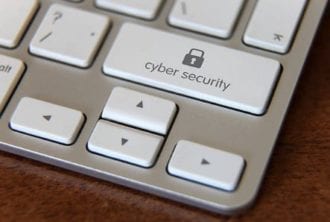 As more people use the Internet, the cybersecurity market is becoming increasingly instrumental. Here's a brief overview of why cybersecurity investing is worth looking into.
Cybersecurity is a fast-paced growing industry, making it an attractive space for investing opportunities. As the world becomes more reliant on computers to store, organize and transmit data, we start to learn why cybersecurity platforms are needed to protect this information.
According to Markets and Markets, the cybersecurity industry was worth roughly $122.45 billion in 2016, and the firm expects that number to reach $202.36 billion by 2021. That said, you might be wondering what's pushing the market growth for cybersecurity, and the answer is simple: protection against cybercrimes, as noted by Nasdaq's Market Insite. In a report by Keshav Dhakad, regional director of the digital crimes unit for Microsoft Asia, he notes that cybercrimes costs an estimated $3 trillion. As the global population grows, so will the number of people using the Internet, furthering cybersecurity's importance.
With that in mind, the Investing News Network (INN) looks at why cybersecurity is important, and a look at some cybersecurity companies for investors to consider.

Why cybersecurity? Market growth
As noted above, the cybersecurity sector is a rapidly expanding global market. To give an idea of how vast this market has grown, a Cybersecurity Ventures report states the global cybersecurity market was worth just $3.5 billion in 2004–which is still a huge chunk of change, all things considering. In 2017, the firm expects that number to be more than $120 billion, which is 35 times bigger than it was 13 years ago.
A Cybersecurity Ventures Report on cybercrimes indicates that spending on products to fight against cybercrime will be estimated to be worth more than $1 trillion from now until 2021, while cybercrime damages will rise to $6 trillion by 2021–up from $3 trillion in 2015.
In terms of jobs, Cybersecurity Ventures predicted in Q1 2017 that global spending on security awareness training for employees will reach $10 billion by 2027.
Furthermore, EY's Global Information Security Survey 2016-17 establishes that a skilled cyber workforce is essential to keep pace with evolving threats. In the power and utilities (P&U) sector, 84 percent of security teams consider careless employees to be the most likely source of an attack, while 58 percent rated awareness and training as a high security priority.
Overall, the survey says the route to cyber resilience is to firstly sense, secondly resist and thirdly, react to threats. Sensing and anticipating attacks with threat intelligence is the first step on the road. Then resistance and defense comes in the form of internal audits and controls. Lastly, in the worst case scenario, organizations need a reaction protocol and incident response capabilities for effective damage control. They also need to get back to normal as soon as possible and use it as a learning experience.

Why cybersecurity? Increasing necessity
Cyber threats are becoming increasingly sophisticated, so companies are having to collaborate and share information with business peers in order to survive. PwC's Global State of Information Security Survey 2017 reveals that 55 percent of organizations are collaborating with outside partners to improve security and reduce risks.
Trend Micro calls 2016 the Year of Online Extortion, due to the amount of ransomware threats, but expects this to level out a little in 2017. This isn't cause for celebration, though; attack methods and targets will simply diversify. They predict a 25 percent growth in the number of new ransomware families in 2017.
Of course, that number will go up as the population grows. In Dhakad's report, he suggests there will be at lest 4.7 billion people using the internet by 2025, with half of them coming online between now and then. In other words, this paves the way for an increase in cybercrimes and, in turn, cybersecurity.
Cybersecurity-specific industries
Cybersecurity is quickly becoming an important dimension of every information-oriented sector. According to a report from Homeland Security Research, America's financial services cybersecurity market size is set to surpass $68 billion by 2020, making it the largest non-government cybersecurity market.
Meanwhile, the healthcare sector is lagging behind in the cybersecurity industry. In fact, Reuters reported in 2014 that the FBI had warned healthcare providers that their cybersecurity systems were vulnerable to hackers: "the healthcare industry is not as resilient to cyber intrusions compared to the financial and retail sectors, therefore the possibility of increased cyber intrusions is likely," the article reads.
That said, steps are being taken to improve healthcare's cybersecurity: the Department of Health and Human Services is set to launch a cybersecurity and communications integration center which will help educate those in the sector the risks of mobile apps and data.

Cybersecurity companies
The clear demand for cybersecurity services makes this market an easy choice for investors. But what are the best ways to become involved in the market?
If a large-cap company is your style, something like Cisco Systems (NASDAQ:CSCO) would be a safe bet. Cisco designs, manufactures and markets products for the information technology industry, providing companies with internet protocol-based services.
The company spans the Americas, Europe, the Middle East, Africa, Asia Pacific, Japan and China. Although Cisco merges into sectors well beyond the boundaries of a traditional cybersecurity stock, the products it creates are essential to the success of this industry.
Profiled by Bloomberg, BusinessWeek, The Wall Street Journal and more, FireEye (NASDAQ:FEYE) is another strong example. The company invented a purpose-built, virtual machine-based security platform that provides real-time cyber attack protection to enterprises and governments worldwide; it is proving popular among investors and clients alike.
The platform that it produces is used by 3,400 customers in 67 countries, and over half of Fortune 500 companies.

There are also lots of small-cap companies doing innovative things within the cybersecurity space. Through its subsidiaries, Avante Logixx (TSXV:
XX
) enables personal and commercial security and safety, security monitoring, advanced video analytics, automation and real-time monitoring in various sectors. Its SmartBoxx technology platform offers functionality for applications in both security and other sectors.
Meanwhile, VirnetX Holding (NYSEMKT:
VHC
) is an internet security software and technology company that owns patented technology for secure communications, including 4G LTE security. The company's products facilitate secure communications, and offer a security platform required by internet-based applications like instant messaging, video streaming and file transfers. VirnetX Holding's portfolio is centered around securing communications over the internet, with additional applications in the areas of device operating systems and network security for cloud services.
Similarly, the NASDAQ is full of cybersecurity companies, particularly those with smaller market caps–
a list of which can be be found here
–that includes: Cyren (NASDAQ:
CYRN
), Finjan Holdings (NASDAQ:
FNJN
), and Guidance Software (NASDAQ:
GUID
), to name a few.
As these companies illustrate, there are lots of opportunities for investors in the area of cybersecurity investing. The real difficulty is choosing which of these many companies is the right investment choice for you.
Don't forget to follow us @INN_Technology for real-time news updates!This is an updated version of an article first published on the Investing News on July 2, 2015.
Securities Disclosure: I, Jocelyn Aspa, hold no direct investment interest in any company mentioned in this article.