9 NASDAQ Cybersecurity Companies
Oct. 31, 2017 04:00PM PST
Cyber Security Investing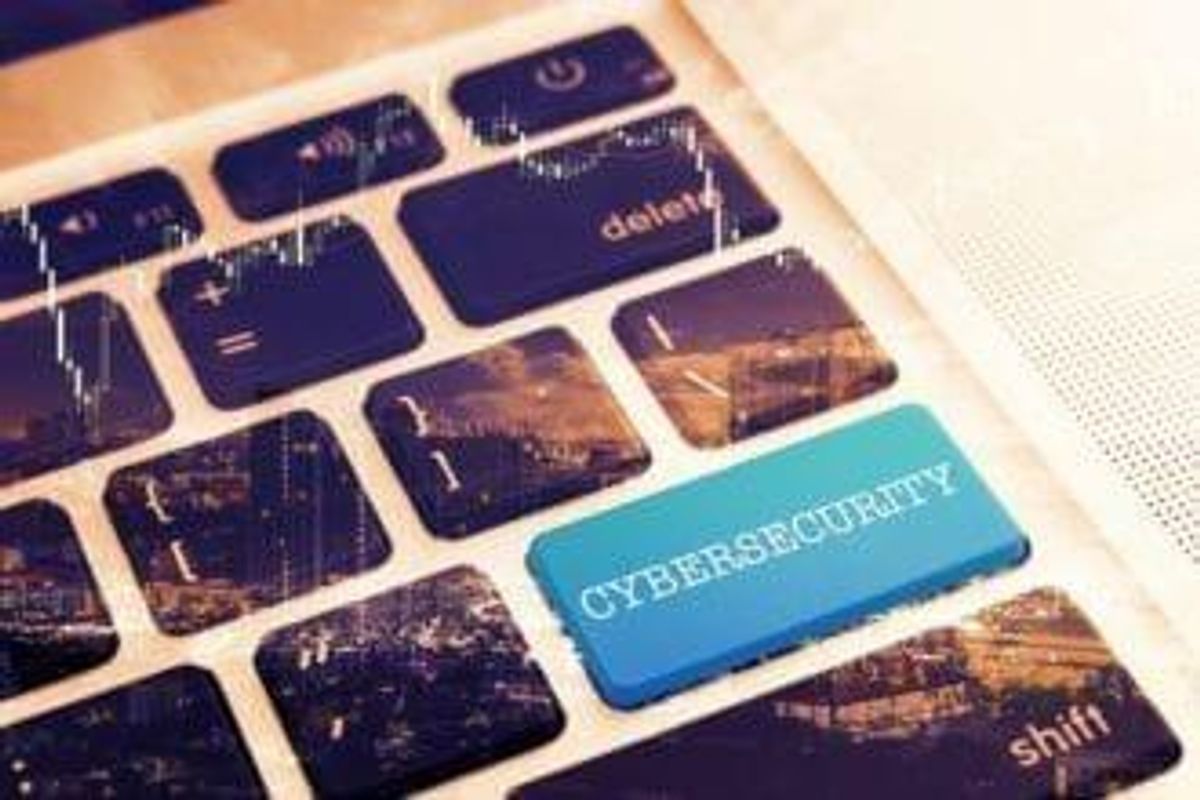 Here, the Investing News Network profiles 9 cybersecurity companies currently trading on the NASDAQ.
As cybersecurity continues its reign as a dominant–and necessary–tool in the technology sector, investment interest is also on the rise as cyberattacks show no signs of slowing down.
Case in point, a Cybersecurity Ventures report projects that cybercrimes will cost a whopping $6 trillion annually by 2021–an increase from $3 trillion in 2015. Much of that loss will be a result in damaged data, stolen money, lost productivity, theft of intellectual property–as well as personal and financial data–fraud, and restoration and deletion of hacked data to name just a few.
To ensure those attacks will be kept to a minimum, cybersecurity companies–big and small–will no doubt be enforcing their best efforts–including NASDAQ cybersecurity companies. As such, the global security market is poised to reach $181.77 billion over the next four years, according to Zion Market Research–an increase from $105.45 billion in 2015–at a compound annual growth rate of 9.5 percent between 2016 and 2021.

While the list of cybersecurity companies is vast and spans several stock exchanges, here the Investing News Network (INN) profiles 9 NASDAQ cybersecurity companies–
according to a list
of publicly traded companies provided by Cybersecurity Ventures–with market caps of less than $550 million.
Here's a closer look at those companies.
Cyren (NASDAQ:CYRN)
Market cap: $70.51 million; current share price: $1.80
First on our NASDAQ cybersecurity companies list is Cyren, a company that develops and markets information security solutions for web, email, and mobile transaction protection.  Cyren's technologies include CYREN GlobalView Cloud and Recurrent Pattern Detection.
The company also provides enterprise security software-as-a-service (Saas) products and threat intelligence services, including: anti-sam, URL filtering, phishing intelligence, IP reputation, anti-malware, and malware attack detection.
Finjan Holdings (NASDAQ:FNJN)
Market cap: $52.73 million; current share price: $2.07
Finjan Holdings launched its first cybersecurity product over 20 years ago in 1996, but didn't become a publicly traded company until 2013, and officially began trading on the NASDAQ in 2014.
Since its inception, Finjan Holdings has evolved and accrued a number of subsidiaries, including Finjan, Inc., Finjan Mobile; and Finjan Blue. The company has even launched a consulting service business called CybeRisk and developed mobile applications through Finjan Mobile.
With that in mind, Finjan Blue is a relatively new development: the company announced on August 28 the formation of the subsidiary, which entered into a patent acquisition and development agreement with IBM (NYSE:IBM), which includes the possibility for two other companies to consider future development efforts. On that note, in September Finjan Mobile launched VitalSecurityVPN, a mobile browser for iPhone and Android.

Guidance Software (Open Text (NASDAQ:OTEX; TSX:OTEX))
Open Text Market cap: $9.28 billion; current share price: $34.98
Next on our NASDAQ cybersecurity companies list is Guidance Software, a company that offers endpoint investigation solutions for cybersecurity analytics, security incident response, e-discovery, data privacy and forensic analysis.
On that note, however, the company was bought by Open Text in mid-September, a company that designs, develops, markets and sells enterprise information management software and solutions. Under the terms of the agreement, a wholly-owned subsidiary of Open Text commenced a tender offer for all outstanding shares of Guidance for $7.10 each in cash for total equity of $240 million.
Guidance Software operates through a number of segments, such as products, subscription, professional services, training and maintenance. Meanwhile its software products entail EnForce Risk Manager, EnCase Endpoint Security, EnCase eDiscovery, EnCase Forensic, EnCase Endpoint Investigator, and EndCase Mobile Investigator.
KeyW Holding (NASDAQ:KEYW)
Market cap: $375.92 million; current share price: $7.55
KeyW Holding provides engineering and technology solutions to enhance the collection, processing, analysis and circulation of information across the intelligence, cyber and counterrorism communities.
The company was incorporated on August 4, 2008 and, since its foundation, has put together a portfolio of services that includes cybersecurity, geospatial, cloud, data analytics, analysis, and operation and engineering solutions.
In early August, KeyW Holding announced that the Air Force Research Laboratory had contracted the company for $24 million to do research in Multi-Sensor Multi-Domain Fusion, which includes radio frequency, electro-optical and infrared sensing and exploitation for airborne intelligence.
MobileIron (NASDAQ:MOBL)
Market cap: $362.42 million; current share price: $3.85
Right in the middle of our NASDAQ cybersecurity companies is MobileIron, a mobile information technology company platform for businesses to manage and secure mobile applications, content and devices.
With that in mind, MobileIron's product platforms include: MobileIron Enterprise Mobile Management, Cloud Security with MobileIron Access, Windows Security with MobileIron Bridge, Apps, and Pricing and Packaging.
MobileIron announced in mid-August its partnership with Metronome Software, where the company will develop a technology solution to enhance mobile-device sensor systems for first responders.
NXT-ID (NASDAQ:NXTD)
Market cap: $26 million; current share price: $1.72
Much like MobileIron, NXT-ID's primary focus is on solutions and security services for mobile devices. Its premier consumer product, Wocket, is the first ever smart wallet, which is designed to protect identity and serve as a card replacement without needing a smart phone or internet connection.
NXT-ID's other products include 3DID, Facematch, VoiceMatch, BioCloud and LogicMark.
Root9B Holdings (NASDAQ:RTNB)
Market cap: $3.39 million; current share price: $0.55
Next on our NASDAQ cybersecurity companies list is Root9B Holdings, a company that provides cybersecurity and business advisory services, particularly as it relates to regulatory risk mitigation, energy and control solutions.
Root9B also helps its customers to provide cyber operations and solutions, mitigate risk, comply with regulations and leverage and/or integrate technology. More specifically, Root9B's segments include: Cyber Solutions, IPSA International/Business Advisory Solutions, and Energy and Controls Solutions.

VASCO Data Security International (NASDAQ:VDSI)
Market cap: $546.27 million; current share price: $13.60
VASCO Data Security International provides two-factor authentication, transaction data signing, document e-signatures, and identity management solutions for a wide range of businesses and government agencies.
The company also provides anti-fraud and digital transaction management solutions that protect and facilitate online transactions through mobile devices and in-person.
In June, VASCO announced the launch of overlay detection in the DIGIPASS for Apps to help protect mobile applications.
Zix (NASDAQ:ZIXI)
Market cap: $267.83 million; current share price: $4.85
Closing out our NASDAQ cybersecurity companies list is Zix, a company that provides e-mail encryption, data loss prevention and bring-your-own-device (BYOD) security to keep up with business data protection and compliance needs.
The company's products include: ZixEncrypt, ZixProtect, ZixMail, ZixArchive and ZixOne. At the beginning of August, Zix announced that it had entered into a strategic partnership with Digital Guardian, which will allow Zix to deliver its email encryption with Digital Guardian's enterprise data loss prevention.
Don't forget to follow us @INN_Technology for real-time news updates.
This is an update to an article originally published in 2017.
Securities Disclosure: I, Jocelyn Aspa, hold no direct investment interest in any company mentioned in this article.

Investing News Network websites or approved third-party tools use cookies. Please refer to the cookie policy for collected data, privacy and GDPR compliance. By continuing to browse the site, you agree to our use of cookies.