3 Top NASDAQ Cybersecurity Stocks of 2017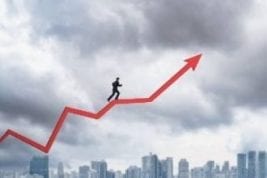 As 2017 draws to a close, here the Investing News Network looks at the three top gaining NASDAQ cybersecurity stocks of 2017.
As we've undoubtedly learned in 2017, cybersecurity is one of the most vital components when it comes to technology.
Previously the Investing News Network (INN) reported on top cybersecurtity trends of 2017–which included thoughts from industry leaders and analysts–and touched base on the fact that cybercrimes aren't going anywhere anytime soon.
That said, however, a wide range of companies–big and small–are putting forth their best efforts in preventing cyberattacks from happening. With that in mind, here INN looks at the three top NASDAQ cybersecurity stocks of the year. The companies listed below have market caps of less than $500 million, with data compiled from Google Finance.
Finjan Holdings (NASDAQ:FNJN)
Market cap: $63.17 million; current share price: $2.20; year-to-date gain: 94.23 perecnt
First on our top NASDAQ cybersecurity stocks list of 2017 is Finjan Holdings.
Finjan Holdings launched its first cybersecurity product in 1996. That said, the company didn't become a publicly traded company until 2013, and began trading on the NASDAQ in 2014.
For over two decades, Finjan Holdings has evolved and accrued a number of subsidiaries, including Finjan, Inc., Finjan Mobile; and Finjan Blue. The company has even launched a consulting service business called CybeRisk and developed mobile applications through Finjan Mobile.
In Q3 2017, Finjan announced its latest subsidiary, Finjan Blue which had entered into an agreement with cybersecurity mammoth IBM (NYSE:IBM).
The company then announced that one of its other subsidiaries, Finjan Mobile released VitalSecurity™ Gen 4.0 Secure Mobile Browser, also in Q3 2017.
Cyren (NASDAQ:CYRN)
Market cap: $119.61 million; current share price: $2.40; year-to-date gain: 11.63 percent
Smack down in the middle of our top gaining NASDAQ cybersecurity companies of 2017 is Cyren.
Cyren develops and markets information security solutions for web, email, and mobile transaction protection. More specifically, its technologies include CYREN GlobalView Cloud and Recurrent Pattern Detection.
Early in the year, Cyren announced a strategic partnership with Zimperium in defending mobile threats. Some other highlights for Cyren throughout the year include: the Israeli government awarding Cyren with a cybersecurity grant in June; and a strategic investment from Warburg Pincus Funds in November, to name a few.
MobileIron (NASDAQ:MOBL)
Market cap: $374.62 million; current share price: $3.90; year-to-date gain: 4 percent
Closing out our top gaining NASDAQ cybersecurities list for 2017 is MobileIron, a mobile information technology company platform for businesses to manage and secure mobile applications, content and devices.
With that in mind, MobileIron's product platforms include: MobileIron Enterprise Mobile Management, Cloud Security with MobileIron Access, Windows Security with MobileIron Bridge, Apps, and Pricing and Packaging.
Some of MobileIron's highlights include: teaming up with Dropbox in May for secure document collaboration; a partnership with Metronome Software to develop a technology solution that will enhance the security of mobile device-based sensor systems used by first responders, announcd in August; an announcement in October stating that it will integrate Zimperium's machine learning-based threat detection with MobileIron's security and compliance engine and sell the combined solution.
Don't forget to follow us @INN_Technology for real-time news updates!
Securities Disclosure: I, Jocelyn Aspa, hold no direct investment interest in any company mentioned in this article.