Top Data and Cloud News Stories of 2017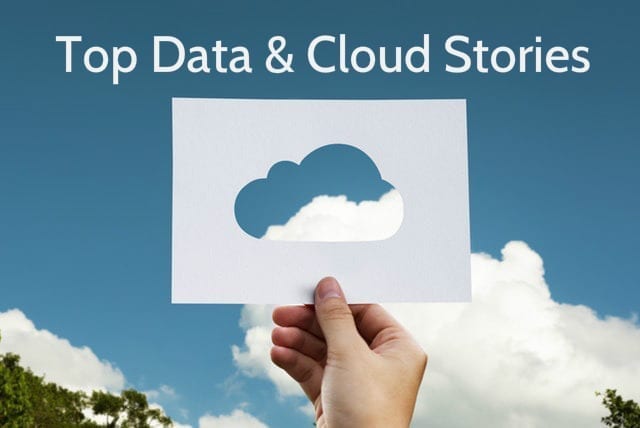 Which cloud companies grabbed the headlines in 2017? INN assembled all of the top cloud/data stories of the year here.
With the world continuing to forge ahead in the digital revolution, we've seen big data, AI, and cloud companies continue to make headlines. And rightly so, the wonder of cloud computing is its limitless potential to disrupt and evolve just about any industry.
As the year comes to a close, here at the Investing News Network (INN) we take a look at where the cloud made its mark, some key players and new developments in the field.
Below is a list of the top five most popular cloud and data news stories that sparked the imaginations of our investor audiences.
The most read data/cloud news story of 2017 was the partnership between Amazon (NASDAQ: AMZN) and Microsoft (NASDAQ: MSFT) on an open source library named Gluon. The two giants have teamed up to build this learning library in the cloud, in order to leverage the developer community at large. Eric Boyd, corporate VP of Microsoft AI said that "it is important for the industry to work together and pool resources to build technology".
What other competitors does Gluon have in this space? And what happened to Amazon's share price after this announcement? Read on to find out.
In July, Google's parent company Alphabet (NASDAQ: GOOGL) announced the launch of the People + AI Research Initiative (PAIR). The company's aim is to better understand people's relationship to technology and integrate this knowledge with better interfaces. This is an open source project providing access to tools for researchers and experts to utilize. Then Google can track how experts use them and study this information, thus leveraging a greater mass of expertise. One might call it an exchange of knowledge for software.
But, the term expert is quite broad so, which types of experts will gain access? Google has broken it down to three areas: 1) Engineers and researchers, 2) Domain experts, 3) Everyday users. Yes that's right– in the end the company will open it up to the average Joe so it can get a more broad understanding. Its aim is to "spread the power of AI to as many people as possible."
Microsoft made headlines when it announced its acquisition of Deis, an open source cloud company. Microsoft's takeover of Deis is said to put the company in a good position amongst top cloud companies. So, what is Deis all about? Microsoft's new asset is designed to help simplify container technologies, such as Microsoft's cloud service Azure. Azure is designed to enable organizations to develop and move applications to the cloud, so Deis will help Azure perform that much better.
No figures were mentioned in this deal, but whatever they paid is likely worth it, since the cloud computing industry is estimated to be worth $383 billion by 2020.
With all eyes on blockchain these days, it can be easy to overlook 2017's other investment darling – artificial intelligence (AI). Since 2012, more than 550 AI startups have secured funding and–in 2017–these (relatively) new kids on the block raised nearly $9.5 billion. But hat is AI and who's in the game?
To answer the former, AI uses computer algorithms to replicate the human mind. Our ability to reason, learn new concepts and make complex decisions are all mimicked by AI. However, AI has the ability to take in much larger quantities of data than humans can, making it very appealing in the days of big data. With all the vast amounts of data being recorded in CRMs and the like, such a wall of information can lose its utility as it overwhelms human capacity. AI can process it all, analyze it and simplify it for its human counterparts.
So, who's making noise in AI? Read on to find out.
Last on our top cloud/data news story is about Fitbit's (NYSE: FIT) new smartwatch, Ionic. The wearable technology company launched a new watch in August with updated device features, including a personal trainer with workouts on the watch, a 'running companion' to track running metrics, water resistance up to 50 meters, heart-rate tracking and more. The fitness-technology company took a dive in 2016 after Apple's second watch launched and the competition proved daunting.
However, Fitbit has punched back with this latest product and is focused on continuing to innovate in this space. So then, how did this affect Fitbit's share price? Was it enough to take back the market from Apple? Continue reading to head what analysts had to say.
What were your top cloud/data news stories of 2017? Which cloud companies are you excited about? Let us know in the comments below.
Don't forget to follow us @INN_Technology for real-time news updates!
Securities Disclosure: I, Amanda Kay, currently hold no investment in any of the companies mentioned in this article.