Clean Tech Companies on the CSE
Interest in the clean tech sector, particularly in Canada is growing. Here's a look at the 6 clean tech companies listed on the CSE.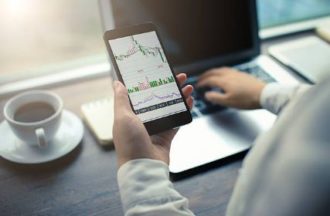 Indeed, it's certainly an interesting time to be in the clean technology sector, and with the increasing necessity to combat climate change, investment in the space is also on the rise. 
Particularly in Canada, the federal budget announced earlier in 2017 projects it will spend roughly $2 billion in the industry over the next several years, positioning the country to be a dominate force in the market.
With that in mind, here the Investing News Network (INN) looks at the six clean tech companies listed on the Canadian Securities Exchange, who are described as developing "technologies, products and services that minimize impacts on the environment."
While the below companies are small in market cap, they have potential to make a mark in the clean tech sector. Here's a closer look a those companies.
BacTech Environmental (CNSX:BAC)
Market cap: $2.065 million; current share price: $0.04
The first company we'll look at on this clean tech companies list is BachTech Environmental. Ever since December 2010, BacTech has been working to return abandoned mines to nature.  More specifically, the company's lead technology called "bioleaching" works to employ naturally-occFurring bacteria, which is harmless to people and the environment.
They are currently in the midst of a fundraising initiative that will allow the completion of testing work at a mine in Bolivia.
Deveron UAS (CNSX:DVR)
Market cap: $7.60 million; current share price: $0.44
Formerly  Deveron Resources, Deveron UAS is in the business of providing services to farmers.  More specifically, the company provides analytic software, data and sensor products that enable those in the agriculture business to make "data-driven" decisions right on the field.
For example, Deveron UAS provides solutions for a variety of farming aspects, including field scouting, tile drainage identification, elevation mapping, normalized difference vegetation index (NDVI) imaging, multispectral imaging, thermal imaging, and plant stress metrics, to name a few.
Nass Valley Gateway (CNSX:NVG)
Market cap: $3.81 million; current share price: $0.06
Next on our clean tech companies list is Nass Valley, based in Richmond, BC. Nass Valley is focused on developing, marketing and establishing environmentally responsible technology for energy conversion and waste removal.
In February 2017, the company issued an announcement stating it had entered into a binding Letter of Intent to acquire 100 percent interest of IXI Treasury Holdings. The statement declared that fifty percent of the Pref-Shares will be issued by Nass Valley upon approval of its shareholders and the regulatory authorities with the balance to be issued subsequent to IXI's completion of the first stage of a financing total of $ 5,000,000.
That said, in early May 2017, the company issued another statement  stating that due to the trading halt of its shares on the CSE while it awaits the CSE's review of the acquisition of IXI,  an extension of 11,450,000 share purchase warrants with an expiry date of May 1, 2017 had been granted by the CSE.
Newlox Gold Ventures (CNSX:LUX)
Market cap: $2.97 million; current share price: $0.05
With headquarters in Vancouver, BC, Newlox is similar to BacTech in that it removes waste left behind from Latin American small scale mining activity. As the name suggests, the company is also known for operating a gold trading business. 
Organic Potash (CNSX:OPC)
Market cap: $1.47 million; current share price: $0.025
Based in Ontario with operations in Ghana, West Africa, Organic Potash specialize in niche materials like cocoa husks. They take these leftovers and convert them into potassium carbonate, the purity of which is an industry first and will allow for numerous applications across industries such as food and pharmaceutical.
Robix Alternative Fuels (CNSX:RZX)
Market cap: $11.85 million; current share price: $0.20
Robix Alternative Fuels describes itself as an "industrial products/technology" with a primary focus on oil recovery equipment in the oil and gas sector. The Company operates two divisions: an oil recovery division and a waste water treatment division.
Don't forget to follow us @INN_Technology for real-time news updates!
Securities Disclosure: I, Jocelyn Aspa, hold no direct investment interest in any company mentioned in this article.