Jun. 13, 2018 02:50PM PST
Blockchain Investing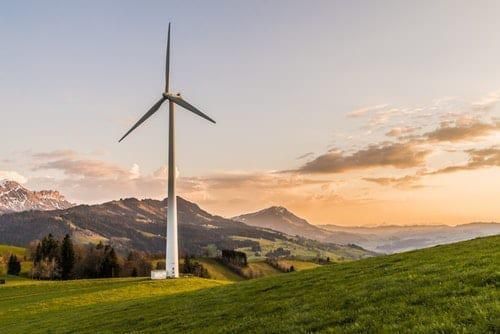 Solar Alliance Energy announced on Wednesday that it has acquired a 165,000-foot warehouse facility in Illinois. It also signed a memorandum of understanding with a solar panel manufacturer to develop multiple solar-powered facilities designated for cryptocurrency-mining operations.
Solar Alliance Energy (TSXV:SOLR) announced on Wednesday (June 13) its plans to develop the world's first-ever solar-powered cryptocurrency-mining facility.
According to the company's press release, Solar Alliance acquired a 165, 000 square foot facility in Illinois and signed a memorandum of understanding (MOU) with a solar panel manufacturer for the development of multiple solar panel facilities for numerous cryptocurrency-mining operations.
The cryptocurrency-mining process — particularly bitcoin mining — uses enough energy to power more then 6.5 million US households according to data from Digiconomist. Meanwhile the Institute of Energy Research shows that solar energy panels currently account for one percent of the total energy consumed in the US, although the number of utility-scale electricity capacity has increased from 334 megawatts in 1997 to 13,406 megawatts as most recent as 2015.
According to that report, that number accounts for less than 0.6 percent of net utility scale electricity used in the US, and uses the least amount of energy among other renewable energy sources.
Solar Alliance's announcements says the mining facility, which will be located Murphysboro, Illinois, will have access to low cost grid supplied power "that will be complemented behind the meter 3 megawatt solar array."
The company's MOU with the unnamed solar panel manufacturer will provide steps for the companies to finalize a joint development agreement, which the release says will include provisions for panel pricing, sponsor equity provision, and a credit facility for the development funding of cryptocurrency-mining projects. The identity of manufacturer will be released once the joint development agreement has been finalized.
"The acquisition of the Murphysboro warehouse facility and the MOU represent Solar Alliance's strategic entry into tenanting and supplying low-cost power to the cryptocurrency mining sector," chairman and CEO Jason Bak said in the release. "The demand from cryptocurrency mining operations for reliable, competitively priced power is immense and we are perfectly positioned to take advantage of that demand."
Canadian actor William Shatner, who joined Solar Alliance in April 2017 as a spokesperson, said in the press release that as an advocate for solar energy, he is "intrigued" by its potential in cryptocurrency-mining operations.
"Cryptocurrencies can help prevent fraud, speed payment settlement, reduce identity theft and provide global access to capital. The combination of solar and cryptocurrency mining facilities represents meaningful change," Shatner said.
Wednesday's announcement comes on the heels of the company releasing a statement on Monday (June 11) advising it completed three solar projects in the state of Kentucky with Whayne Supply, a company that provides services to Kentucky, West Virginia, South Eastern Ohio and Southern Indiana.
Since Monday, the share price of Solar Alliance has remained unchanged at CA$0.055. Over a one day period, technical analysis on Tradingview.com ranks Solar Alliance as a 'Sell' with four recommending the company as a 'Buy,' 9 as 'Neutral' and 13 as a 'Sell.' Four-hour technical analysis ranks the company as a 'Sell' with 8 recommending the company as a 'Buy, '10 as a 'Sell' and 8 as 'Neutral.' The most recent technical analysis indicates 13 recommend the company as a 'Buy,' with four ranking it as a 'Sell' and 9 as 'Neural.'
Don't forget to follow us @INN_Technology for real-time news updates!
Securities Disclosure: I, Jocelyn Aspa, hold no direct investment interest in any company mentioned in this article.