How Much Energy Does Bitcoin Mining Use?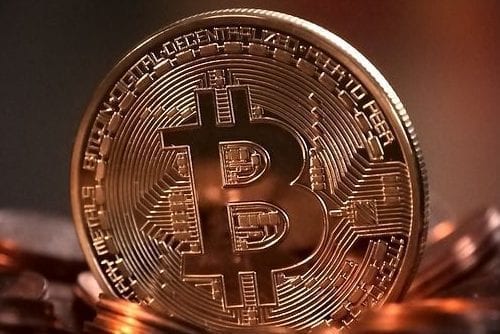 The bitcoin network now uses nearly as much energy as the Czech Republic while over 6 million US households could be powered by bitcoin on an annual basis.
It's hard to argue that the rise of blockchain's–and bitcoin's–popularity over the last couple of years is second to none. However, the 'mining' process behind the technology uses a significant amount of energy, thereby impacting the environment.
According to Digiconomist, a website that was created to track bitcoin's energy consumption, bitcoin's current estimated annual electricity consumption (TWh) is valued at 65.26 TWh as of May 7–up from 36.79 as of January 1. Overall, that number represents a 77.38 percent increase since the start of the year, and could currently power more than 6 million US households.
In addition to that, the bitcoin network consumes more energy than a number of countries on an annual basis, including Kuwait, Colombia and Switzerland, but falls closely in line with the Czech Republic which uses 67.3 TWh in energy per year.
In short, while there's certainly a growing concern circling the amount of energy used to fuel bitcoin mining, that doesn't mean there aren't solutions in the works. Here, the Investing News Network (INN) takes a brief look at how energy is used in blockchain and what is being done to reduce the amount being used.
How much energy does bitcoin mining use?
Research done by Morgan Stanley estimates that that the electricity needed to create cryptocurrencies will outpace its projected global electric vehicle demand in 2025. Nicholas Ashworth, co-head of utilities research at Morgan Stanley said that cryptocurrencies will dominate headlines in 2018, "particularly if the surge in energy consumption continues to 2019 and beyond."
The way bitcoins–along with other cryptocurrencies–are created is through the blockchain. As Digiconomist describes, new transactions, called blocks, are added to bitcoin's blockchain ledger approximately every 10 minutes by "miners." One of the primary jobs of the miners is to determine whether or not a transaction is valid; from there, they are to agree on the "same history of transactions."
As noted, the amount of energy the bitcoin network consumes is just over 65 TWh per year, with annual global mining costs estimated at $3.26 billion. When compared to energy used for Visa (NYSE:V) transactions, the number is even more staggering. A Digiconomist chart shows that one bitcoin transaction uses 850 kWh compared to 169 kWH for every 100,000 Visa transactions.
Bitcoinblockhalf.com states there are approximately 144 blocks generated each day which amounts to 1,800 bitcoins created on a daily basis. The cost to mine just one bitcoin in the US is $4,758, according to a study conducted by EliteFixtures, which is the 41st cheapest country for mining the digital currency. As the popularity of bitcoin increases, the puzzles miners are to solve also increases in difficulty, which pushes the demand up for high-powered computer processing.
"If the price of bitcoin continues to rise, it will continue to use more energy," Mike Reed, director of the blockchain program office at Intel (NASDAQ:INTC) told the Washington Post.
All that being said, Digiconomist notes that bitcoin's electricity consumption as a percentage of the global electricity consumption is currently 0.29 percent. Indeed, while its energy consumption is high for what it actually does, the outlet states that it's "only small part in the grand scheme of things."
"In the short term, cryptocurrency power consumption is a small percentage of global power usage so we don't anticipate it will impact utility valuations in the near- to medium-term," Ashworth said in Morgan Stanley's research note. "But over time the energy consumption of cryptocurrencies and blockchain technologies will likely become a hot topic for the utility sector."
Energy reduction solutions and future outlook
Indeed, while the energy used to power blockchain technology may seem staggering, there are solutions to the mining process.
Some cryptocurrency mining companies like HIVE Blockchain (TSXV:HIVE) have set up mining facilities in Sweden and Iceland where there is affordable hydropower and geothermal power.
One of the reasons HIVE Blockchain has one of its GPU-based data centre in Iceland is because the company claims the country has some of the lowest electricity costs in Europe due to "an abundance of hydro power and geothermal energy." HIVE also has a GPU based digital currency mining complex in Sweden in addition to a data center acquired in Norway, which has the potential to expand to more than 1.0 GW or 1,000 MW of green hydroelectricity consumption.
In terms of overall energy reduction options, Digiconomist states "energy efficient" algorithms like proof-of-stake have come into play in recent years. Through this, coin owners make blocks instead of miners, which doesn't require computers that need as much energy to create as many hashes per second. This could significantly reduce energy use and improve sustainability.
With more mining facilities undoubtedly coming online in the next several years, the more energy will be used–which could create ample opportunity for renewable energy developers.
As Morgan Stanley notes, renewable energy could be generated at a a lower cost than fossil-heavy power production, meaning the cost to mine cryptocurrencies could also drop.
"On one hand, first mover advantage may prove meaningful in time, but there is also the bearish view of "winner-take-all" tech disruption as we've seen in many other sectors," Ashworth said in the report.
In short, it will be interesting to see how renewable energy will play a role in the blockchain sector, but for investors interested in the space waiting to see how it will play out, Morgan Stanley notes that "time will tell."
Don't forget to follow us @INN_Technology for real-time news updates!
Securities Disclosure: I, Jocelyn Aspa, hold no direct investment interest in any company mentioned in this article.