Riot Blockchain Slammed with More Lawsuits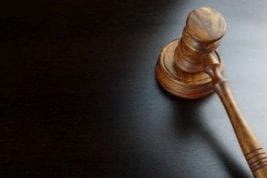 Riot Blockchain remains in hot water after changing its name from Bioptix Diagnostics to Riot Blockchain in October of last year.
2018 has been a tumultuous year for Riot Blockchain (NASDAQ:RIOT)–a company known as Bioptix Diagnostics up until October of last year–as more lawsuits have been filed against the company.
Announced on Wednesday (March 28), Klein Law Firm stated in a press release that a class action complaint has been filed on behalf of Riot Blockchain shareholders who bought shares of the company between October 4, 2017 and February 15, 2018, alleging the company "violated federal securities laws."
This particular accusation states that between October and February, the company made false and misleading statements that its executive offices were in Colorado, not Florida, where shareholder Barry C. Honig was located and who had a close-knit relationship with Riot's CEO John O'Rourke.
Other allegations have recently been made as well. Two more firms made announcements on Wednesday, including Pomerantz Law Firm and Bronstein, Gewirtz & Grossman, detailing similar complaints and asking to recover damages from Riot Blockchain for violations made of the federal securities laws under the Securities Exchange Act of 1934.
Law firms Faruqi & Faruqi, Kahn Swick & Foti, Haeggquist & Eck, Levi & Korsinsky are other notable legal counsel who have filed class action lawsuits against Riot Blockchain in March alone.
The most recent allegations join the laundry list of lawsuits filed against Riot Blockchain so far this year. The initial claims were instigated in February when there were three submitted class action complaints filed against the company claiming it manipulated its share price by changing its name to include "blockchain" despite having any knowledge or expertise in the industry.
As highlighted in a February 22 class action lawsuit brought on by Robbins Geller Rudman & Dowd LLP, the firm claimed that Riot made the switch "in order to generate enthusiasm and tie the company to the recent rise in the price of cryptocurrencies despite its lack of a significant blockchain business" and that it furthered an "inside scheme that would allow Riot's controlling shareholder Barry Honig and his associates to sell their Riot securities at artificially inflated prices."
Over a five-day period in the days leading up to its name change (September 28 – October 3), Riot Blockchain's share price increased 89.49 percent, and then another 26.93 percent to close at $8.18 on October 4, 2017–the day the company announced its name change.
By December 19, Riot's share price had skyrocketed to $38.60–a 371.88 percent increase over a two-and-a-half month period–which represents the alleged artificially inflated share price increase.
CNBC published an investigative piece in February at the time around the initial lawsuits had been brought on stating that Riot had made "questionable moves" by paying more than $11 million for cryptocurrency mining equipment that should have only reportedly cost $2 million. In addition to that, the investigative report stated that Riot Blockchain routinely postponed annual meetings at the eleventh hour and had insider selling following the company's name change, to name a few.
O'Rouke then published a letter to shareholders following the CNBC piece, stating "[w]e have made significant inroads in building a diversified portfolio of investments and to begin securing digital assets."
The various allegations made against Riot Blockchain noted above have been filed in at least three US states including Florida, Colorado and New Jersey.
Since January 2, shares of the company have dropped from $27.90 to $6.30 as of 3:25 p.m. EST on Wednesday, representing a 77.4 percent decrease. TradingView technical analysis currently ranks the company as a "sell."
Don't forget to follow us @INN_Technology for real-time news updates.
Securities Disclosure: I, Jocelyn Aspa, hold no direct investment interest in any company mentioned in this article.