5 Blockchain Stocks Potentially Not on Your Radar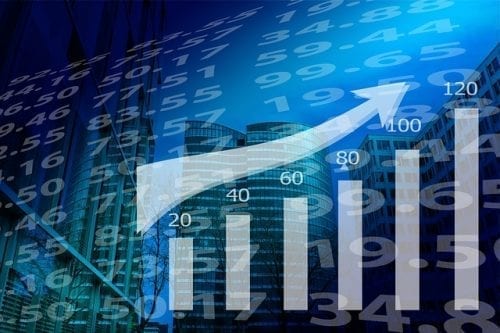 Kian Salehizadeh, Senior Analyst at Reality Shares, spoke with the Investing News Network and gave five blockchain stock picks the company is currently watching.
Interest in the blockchain technology sector continues to remain a hot topic–even in the midst of ICO crackdowns, discussions about government regulations and other uncertainties–and savvy investors are certainly taking note of the potential this growing industry has.
By 2022, the global blockchain market is projected to reach $US13.96 billion and growing at a compound annual growth rate (CAGR) of 42.8 percent from now until then.
Similarly, more and more industries are beginning to apply this new form of technology–ranging from the health care system, supply chain management, real estate and, of course, banking institutions.
For those already in the blockchain space, there is a range of familiar names to choose from when it comes to investing. According to Kian Salehizadeh, Senior Analyst at Reality Shares, there are other companies that Reality Shares thinks are "names to watch" that are doing innovative things in the blockchain space.
Reality Shares was founded in 2012 and is focused on providing ETFs (exchange traded funds) "based on innovative investment methodologies." The company's first blockchain ETF, called the Reality Shares NASDAQ NexGen Economy ETF (NASDAQ:BLCN) launched in January 2018 and currently tracks 65 holdings. Reality Shares will also be launching its China-based Blockchain ETF in June.
Below are the five companies Salehizadeh spoke about with the Investing News Network (INN) in a telephone interview. All numbers and figures listed below are current as of market close on May 24.
1. Overstock (NASDAQ:OSTK)
Market cap: US$1.03 billion; current share price: US$35.50
The first blockchain stock Salehizadeh spoke about was Overstock, historically known as an online retail store that opened in 1999.
"A lot of people don't associate Overstock with blockchain technology because of the history that they've had for many, many years being in the retail space," he said. Salehizadeh also said that Overstock's CEO Patrick Byrne has been continually increasing the company's interest in blockchain and cryptocurrencies.
Case in point, the company was the first online retail store to accept bitcoin as a method of payment back in 2014, which was historic at the time.
"Digital currency will be an important part of the future and Overstock is excited to be the first major online shopping retailer to accept it," Byrne said in the release.
Fast forward to last year, when Overstock then announced tZERO in September 2017, which subsequently launched an initial coin offering (ICO) in December 2017. Salehizadeh explained that tZERO is a blockchain-based exchange launched by Overstock so that customers can use tZERO's tokens to shop on Overstock. tZERO also enables its users to create trading exchanges based on the blockchain technology so that it's secure and distributed, Salehizadeh said.
2. SBI Holdings (TYO:8473)
Market cap: JPY$679.30 billion; current share price JPY$3,025
Salehizadeh then spoke to INN about Japan-based SBI Holdings, a financial institution.
SBI Holdings has three key areas of business: financial services, asset management and biotechnology-related business. It was reported by Business Insider Japan in April that the company is looking to launch its own cryptocurrency exchange in summer 2018.
"When we do it, it will be number one in the blink of an eye so quickly, so even if a tremendous number of customers come, we can build a system that can bear. [sic] We have to pursue safety thoroughly," SBI's president was quoted saying.
Salehizadeh said that SBI has "established themselves" as one of the largest investors in the cryptocurrency space, and has put money into Kraken, a US-based cryptocurrency exchange back in 2016.
"On the blockchain front, they're also working in partnership with Ripple to launch SBI Ripple Asia, so they're trying to encourage and expedite the adoption of blockchain technology for payments and settlements across the banks in Asia," Salehizadeh explained.
He further noted that SBI has exposure to both cryptocurrencies and blockchain, which may be of additional interest to investors.
3. The Australian Securities Exchange
The Australian Securities Exchange (ASX) will become the first ever major stock exchange that will be moving entirely to a blockchain-based system, and is the third entity Salehizadeh spoke to INN about.
The exchange made the announcement in December 2017, stating that intends to replace CHESS (clearing house electronic subregister system) and instead use a distributed ledger technology (DLT) developed by its partner Digital Asset.
CHESS was introduced in the 1990s, "providing name-on register functionality, electronic communications and removing paper share certificates." The ASX also said in the release that the decision comes following the successful build of enterprise-grade DLT software for "core equity clearing and settlement functions," with the testing conducted over a two-year period.
"[The ASX] is essentially the first mainstream exchange in the world that's going to migrate its core underlying service to a blockchain based system," Salehizadeh said.
4. Intel (NASDAQ:INTC)
Market cap: US$255.14 billion; current share price: US$54.75
Next is Intel, which Salehizadeh said many people wouldn't expect to be in the blockchain space.
"They're looking at segueing into the blockchain-as-a-service market, which could reach tens of billions of dollars within the next five-to-10 years," he said. Salehizadeh said that Intel is working with Microsoft's (NASDAQ:MSFT) Coco Framework, which is Microsoft's blockchain framework.
The Coco Framework was announced in August 2017, which the release said "will advance enterprise adoption of blockchain technology." Intel said in its release that the Framework will integrate Intel's Software Guard Extensions (Intel SGX) "to deliver improved transaction speed, scale and data confidentiality to enterprises."
"Intel is a big player and is becoming a bigger player in [the blockchain] space as far as providing the programming and processing … for companies that are creating blockchain-based frameworks like Microsoft," Salehizadeh said.
5. IBM (NYSE:IBM)
Market cap: US$132.25 billion; current share price: US$144.07
The last company Salehizadeh spoke about was tech-giant IBM, which he said is probably the most "well-known" company in the space.
"They're doing a host of different things tied to blockchain technology," he said and exampled the company's partnership with Walmart (NYSE:WMT).
IBM announced in August 2017 that a number of top companies in the global food supply chain, including Walmart, have joined forces with IBM for a blockchain collaboration. The release said the companies will work with IBM to "identify new areas where the global supply chain can benefit from blockchain."
"Unlike any technology before it, blockchain is transforming the way like-minded organizations come together and enabling a new level of trust based on a single view of the truth," Marie Wieck, general manager of IBM Blockchain said in the release. "Our work with organizations across the food ecosystem, as well as IBM's new platform, will further unleash the vast potential of this exciting technology, making it faster for organizations of all sizes and in all industries to move from concept to production to improve the way business gets done."
"It's really going to revolutionize the whole space," Salehizadeh told INN.
Don't forget to follow us @INN_Technology for real-time news updates!
Securities Disclosure: I, Jocelyn Aspa, hold no direct investment interest in any company mentioned in this article.
Editorial Disclosure: The Investing News Network does not guarantee the accuracy or thoroughness of the information reported in the interviews it conducts. The opinions expressed in these interviews do not reflect the opinions of the Investing News Network and do not constitute investment advice. All readers are encouraged to perform their own due diligence.