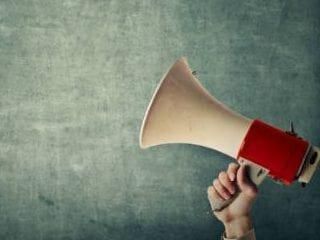 The 3D printing leaders both introduced new products at the 2018 Additive Manufacturing Users Group Conference on Monday.
3D printing leaders HP (NYSE:HPQ) and BASF (ETR:BAS) started the week off on Monday (April 9) by each introducing new products at the 2018 Additive Manufacturing Users Group (AMUG) Conference.
HP showcased new large-scale customer deployments and its own Reinventing HP with Multi Jet Fusion program while BASF showcased new materials for 3D-printing technologies.
According to a report from Wohlers Associates, an estimated 1,768 Additive Manufacturing (AM) systems were sold in 2017 representing an 80 percent increase from 2016.
The report also states that global manufacturers are becoming aware of the benefits of producing metal parts by additive manufacturing.
Stephen Nigro, president of 3D printing at HP said in a press release that the company is seeing an increase in high-volume 3D production thanks to the industry's continual growth towards a "digital future."
"Customers are leaning in, driving improved economics, and increasing production of industrial-grade parts – in the last year alone more than three million parts were produced on Multi Jet Fusion and more than 50 [percent] are for end use," Nigro said in the release.
HP said that many of of its customers are placing repeat orders and upgrading their deployments to increase the capacity of their HP Jet Fusion 3D printer arrays to fulfill higher order volumes and grow their businesses.
HP claims that its products have many benefits, including:reduced warehousing and transportation due to on-demand production, reduced scrap as a result of better supply/demand control, reduced material consumption.
The company also revealed other highlights of their program that includes design freedom and product performance as over 50 per cent of the custom plastic parts inside Jet Fusion 4200 and over 140 parts in the new Jet Fusion 300/500 series can be produced using Multi Jet Fusion technology. Also, the company says that there are cost savings, speed to market and sustainability in their products.
Meanwhile, BASF 3D Printing Solutions together with Essentium Materials are building up a global distribution network for plastic filaments under the name Ultrafuse.
Firat Hizal, marketing and sales manager at BASF 3D Printing Solutions said in the company's press release thatBASF wants to offer high performance materials for fused filament fabrication (FFF).
The collaboration and cross distribution agreement between the BASF and Essentium covers several products.
"This enables us to provide a special material for FFF that allows printing components with optimum strength in the z-direction," Hizal said.
Further, BASF is working on new developments in the field of UV-reactive materials and also selective laser sintering (SLS) processes. Ultrasint PA6 LM X085 is the new material for SLS processes while Photo-Resin X004M is a new material in UV reactive field.
HPQ closed Monday's trading period at $20.89 as of 4:01 p.m. EST. The stock touched a high of $21.32 and a low of $20.72 throughout the trading day.
At market close on Monday, BASF traded at€83.48 with a daily high of €84.53. The stock is currently down one per cent.
Don't forget to follow us @INN_Technology for real-time news updates.
Securities Disclosure: I, Bala Yogesh, hold no direct investment interest in any company mentioned in this article.