Weekly Round-Up: Surging Stocks Boost Commodities
Strong earnings performances by US blue chips, coupled with improved sentiment in Europe, is pushing up demand for commodities in the near term. Still, longer-term worries about Europe's finances continue to weigh down on investors.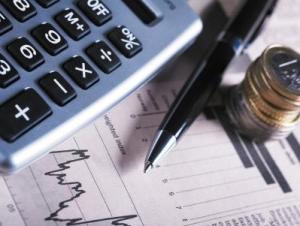 Commodities are broadly higher after a week of choppy trading as market players weigh strong performances by US corporations across the board while fretting about economic fundamentals in Europe and China. While investors will be eyeing the annual International Monetary Fund (IMF) meeting over the weekend, particularly for clues on Europe's financial direction, many analysts expect demand for base metals and energy to be robust in the near term, while market appetite for gold may falter.
From Microsoft (NASDAQ:MSFT) to McDonald's (NYSE:MCD) to General Electric (NYSE:GE), a slew of blue chips reported that their latest earnings results beat analysts' expectations, which bolstered US share prices. The strong performance of US equities has also lifted demand for commodities as investors shrugged off concerns about the broader economy, including a continued fall in existing home prices and an increase in weekly jobless claims.
Continued confidence in Germany's business outlook too has kept up demand for commodities. The Ifo Institute reported that business optimism rose for the sixth consecutive month in April. The research group's benchmark Business Climate Index reached 109.9 in April, up from 109.8 the previous month.
Worries about Europe's longer-term financial health persist, however, as swaps on Spanish debt rose to record levels, while Italian and French debt are expected to reach their biggest weekly increases in about four months. IMF head, Christine Lagarde, warned on the eve of the IMF's annual meeting in Washington that the global economy is in a "fragile situation with still high risks," with Europe remaining as the "epicenter" of the risks. Still, the IMF reported this week that it expects the global economy to expand by 3.5 percent this year and 4.1 percent in 2013, which is above its January projections of 3.3 percent and 4.0 percent respectively.
For China, the IMF expects GDP to expand by 8.2 percent in 2012, which is above the official 7.5 percent forecast by Chinese authorities.
In early morning trade Friday, Brent crude is up 0.9 percent at $119.06 a barrel, while copper is up 1.4 percent at $3.68 a pound. Gold is 0.1 percent weaker at $1,639.90 an ounce.
Oil
Continued worries about how sanctions on Iran will hurt oil supply, together with expectations of steady energy-intensive global growth are keeping prices up. The Japanese government may be insuring tankers that carrying Iranian oil as India mulls the possibility of offering sovereign guarantees and China considers ways to prevent Iranian sanctions from hampering oil supplies to the country.
Schlumberger (NYSE:SLB) reported first quarter earnings reaching $1.31 billion, or 97 cents a share, up from $944 million, or 69 cents a share a year ago on the back of more drilling in North Africa, the Middle East, and the Gulf of Mexico.
As for ExxonMobil (NYSE:XOM), its Nigerian subsidiary is expected to return over $95 million to the Nigerian government as a parliamentary investigation found that the downstream unit received fuel subsidy payments from the government. ExxonMobil's subsidiary and 17 other companies were named on the Nigerian National Assembly's report on corruption in the fuel subsidy scheme.
Oil investors worldwide continue to monitor the latest on Repsol (FWB:REP) after the Argentinian government seized control of its YPF division. The European Union is now expected to challenge Buenos Aires' move to nationalize the unit at the World Trade Organization, in addition to considering a possible partial suspension of tariffs that benefit Argentine exports to the EU.
Cardiff Energy (TSXV:CRS) completed its initial public offering of over 5.28 million units at a price of 20 cents a unit.
Copper
Major copper producers reported their production results this week. Freeport-McMoRan (NYSE:FCX) said its copper sales for the first quarter reached 827 million pounds, lower than the 926 million pounds reached a year ago. For the full year, the company projects copper sales to reach 3.7 billion pounds. Rio Tinto's (ASX:RIO) copper output fell 18 percent from a year ago to 119,500 tons, while BHP Billiton (ASX:BHP) said its copper output gained three percent to 281,400 tonnes. As for Anglo American (LSE:AAL), its copper output surged 21 percent on year to 168,400 tonnes on the back of the expansion of its Los Bronces mine in Chile.
Meanwhile, Glencore International (LSE:GLEN) denied reports by the BBC that it uses child labor at its copper mine in the Congo, and said that any underage workers that may be there are working without the company's consent. CEO Ivan Glasenberg said that "we definitely do not profit from child labour in any part of the world. This is adhered to strictly," adding that any child miners are working "against all of our authorization."
B2Gold (OCTQX:BGLPF) and Calibre Mining (TSXV:CXB) said they found positive results at their Primavera gold and copper joint venture in Northern Nicaragua. In addition to completing the third drill hole, another seven drill holes totaling 3,199 m have now been completed. Exploration going forward will continue with two drills with the focus on infill drilling of the main Primavera zone as well as the testing of additional porphyry and vein targets.
Gold
Without any fresh news, gold is expected to trend lower, according to Ira Epstein, director of the Ira Epstein division of The Linn Group. "The bigger problem is that gold doesn't have a pressing bull story going for it right now. Yes, all the problems that will in my opinion ultimately drive higher are there, but timing is important and right now the trend is down. Until the trend turns up, treat the market as short term bearish, with $1620 down to $1581 as downside targets," he said.
African Barrick Gold (LSE:ABG) reported a 17 percent drop in gold output in the first quarter to 144,643 ounces, due mostly to lower-quality gold at its Buzwagi mine in Tanzania. The company also said that costs rose to $925 per ounce, up 41 percent from a year ago.
Polymetal International (LSE:POLY) is considering acquiring two assets in Kazakhstan, according to CEO Vitaly Nesis, who did not elaborate further.
Miranda Gold (TSXV:MAD) said that drilling has begun at its Big Blue project in Nevada. The company said that all holes drilled to date intersected "anomalous to significant gold mineralization."
Securities Disclosure: I, Shihoko Goto, hold no direct investment interest in any company mentioned in this article.