By Dave Brown – Exclusive to ResourceInvestingNews.com In what seems to be a regularly scheduled weekend meeting for European leaders, the most recent summit has resulted in agreements to guarantee bank borrowing and use government money to prevent big lenders from filing for bankruptcy, in order to further impede the economic hemorrhaging and battle a … Continued
By Dave Brown – Exclusive to ResourceInvestingNews.com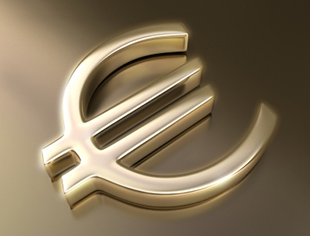 In what seems to be a regularly scheduled weekend meeting for European leaders, the most recent summit has resulted in agreements to guarantee bank borrowing and use government money to prevent big lenders from filing for bankruptcy, in order to further impede the economic hemorrhaging and battle a global recession. On Sunday, French President Nicolas Sarkozy said, "`we need concreted measures, we need unity, which is what we achieved today. None of our countries acting alone could end this crisis". These sentiments are shared with the leaders of the 14 additional countries using the euro in a combined brain trust to pool resources in a united effort to provide a floor for the crippled credit markets and halt panic selling among investors. The sweeping 14-point plan makes euro-zone governments responsible to stabilize long-term maturities, to buy stock in distressed companies, to issue guarantees and insurance, and to issue qualifying capital to financial institutions through preferred shares and other instruments. This plan also makes the European Central Bank accountable for creating a facility to acquire commercial paper from financial institutions and other companies, in order to inject liquidity into cash deprived enterprises. A communiqué gave no suggestions of how much governments are intending to spend or the quantity of bank assets deemed at risk, leaving unclear the ultimate cost to individual taxpayers, with France, Italy, Germany, and other countries scheduled to announce national measures on Monday.
The Week Ahead
The US markets will be closed on Monday, however resource investors will be keen to follow a number of significant news releases this week, including: Tuesday – monthly US treasury budget, Wednesday – retail sales numbers, Thursday – industrial production index, consumer price index, and jobless claims. On Friday, the week finishes with the release of both the housing starts levels and the consumer sentiment index.
Copper: Europe Demand in Decline
Europe's top copper miner, KGHM, is bracing for a decline in profits. The Polish company announced this week that they are planning on reducing 2008 guidance as a result of declining demands in some categories for the industrial metal. The Chief Executive Officer of KGHM, Miroslaw Krutin expects that next year will present an even more challenging environment than the current year, as the full effects of shrinking demand become realized on the spot price of copper.
Lead: No Change is Good News
On Friday, lead spot prices remained unchanged on the London Metal Exchange (LME) even as the Dow Jones dropped 700 points today. Lead is currently priced at 0.7406 (low) to 0.7497 (high), with no changes over Thursday's spot prices.
Potash: Fundamentals In Place For Progress To Continue
Potash One Inc. (TSX: KCL) announced on Tuesday that despite the challenges and uncertainty facing the current market, the company remains committed to developing its Legacy project. The fundamentals for a new potash mine in Saskatchewan continue to be strong, said Paul Matysek, CEO of the company. Potash One says its solution mining approach is a more cost and time efficient method, involves lower technical risks, and the company has cash flow to meet targets and corporate objectives for the current and subsequent fiscal year. This press release indicated that, in addition to developing its technical team, submission to the regulators are on track and resource confirmation of the drilling program is in progress, as the company previously announced last month.