United States Looks to Develop Domestic Niobium Supply
The USGS is funding a collaborative study which will examine the rare earths and niobium resources of the Elk Creek deposit in southeastern Nebraska which "may comprise the largest niobium resource in the United States."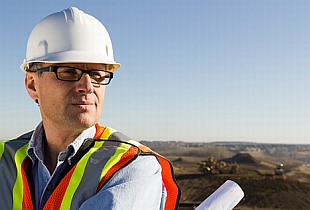 The United States Geological Survey (USGS) recently announced that it has granted more than $260,000 under the 2012 USGS Mineral Resources External Research Program (MRERP) for "new research on mineral resources important to [US] economy, national security, and land-use decisions." The grant recipients will study rare earth, tellurium and niobium.
"The Mineral Research Grants help provide the basic research foundation to better develop our domestic resources and thus become less dependent on foreign imports," said USGS Director Marcia McNutt.
The MRERP research grants follow the passing of the National Strategic and Critical Minerals Policy Act of 2011 which aims to improve American mineral policy in part by coordinating a government-wide survey of American mineral resources.
"Strategic and critical minerals are vital to our everyday lives . . . It is imperative that we identify the roadblocks to meeting our national minerals needs so that we can become less dependent on foreign supplies, increase our national security, and create more American jobs by securing our manufacturing industry and revitalizing our economy," said Natural Resources Committee Chairman Doc Hastings (R-WA) following congressional approval of the Act.
One of the research projects granted funding is a collaborative study by the University of Colorado and the University of Nebraska-Lincoln which will examine the rare earths and niobium resources of the Elk Creek deposit in southeastern Nebraska. The deposit is found in a rare carbonate-rich igneous rock (carbonatite) and "may comprise the largest niobium resource in the United States."
Niobium: Strategic Metal for Western Industry and Defense
Also included on the European Commission's list of 14 critical metals and among the British Geological Society's (BGS) top 10 essential elements, niobium is considered a strategic metal by the US government as its primary uses are in the production of materials needed for critical industries including automotive, nuclear, defense, oil & gas and electronics. Its use as a superalloy in the production of high performance aircraft makes it strategically important to the US military.
In late 2010, Wikileaks posted a list of global metals mines and facilities that the US Department of Homeland Security considers so vital to US interests that they should be included under the National Infrastructure Protection Plan. The list included niobium resources in Brazil, the United States' main source of supply.
For now, the US does not have a niobium mining industry and must rely solely on foreign imports of the metal, namely from Brazil and Canada.
As of 2011, BGS estimates put global niobium ore reserves (proved and probable) at around 485 million tonnes with more than 93 percent occurring in Brazil and 7 percent in Canada. Global production nearly mirrors reserves with Brazil responsible for approximately 95 percent with Canada picking up the remainder.
In 2009, the US acquired 69 percent of its ferro-niobium, 91 percent of its niobium metal and 86 percent of its niobium oxide from Brazil, the vast majority of which comes from the world's largest niobium producer, Companhia Brasileira de Metalurgia e Mineração (CBMM). The company owns the Araxá pyrochlore deposit, which is responsible for nearly 70 percent of global niobium supply.
China's tightening grip on global resources
Who else relies heavily on Brazilian niobium production? China. The world's leading stainless steel producer and a major producer of alloy steels, it is not surprisingly that China has the world's largest and fastest growing market for niobium, representing 25 percent of total consumption in 2010.
According to BGS, primary global reserves and resources of niobium are enough "to meet global demand for the foreseeable future." However, that future would have to take place in a world where all nations share equal access to global natural resources; and if the chronicles of human history are any indication sharing resources is something few nations are willing to do.
China has earned itself a world-renowned reputation for bogarting resources; so much so that the US and European Union brought monopoly charges against China before the World Trade Organization which ruled in July of 2011 that the Asian nation was in fact purposefully restraining trade by restricting the global supplies of several key minerals of which it is the major supplier.
China's strategies in its quest to dominate the global resource market also include buying up or taking significant positions in mining projects around the world. In September of last year, a Chinese consortium comprised of steel producers Baosteel Group Corp., Shougang Corp., Anshan Iron & Steel Group Corp. and Taiyuan Iron & Steel Group Co along with China's CITIC bank purchased a 15 percent share in CBMM.
The purchase came on the heels of another 15 percent buy-in from a Japanese-Korean consortium in March of 2011.
The CBMM purchase has strategic importance for these Asian nations as it cements supply lines for niobium; but it spells further trouble for the U.S.which depends upon Brazil for nearly all of its niobium supplies. The only other major niobium producer and the sole publicly-owned niobium miner in Brazil's Anglo American (LSE:AAL) which in 2010 had a 8 percent share in the global niobium market.
As China's demand for niobium increases, its position in CBMM may as well, putting further pressure on US supply.
Alternatives to Brazil closer to home
America's alternatives to Brazil include Canada—home to the world's third major niobium deposit, the Niobec mine in Quebec, owned by IAMGOLD (TSX:IMG,NYSE:IAG) which also has a 8 percent share in the global niobium market. A few exploration stage projects are underway including the Thor Lake deposits, a rare earths, tantalum and niobium deposit, owned by Avalon Rare Metals (TSX:AVL,NYSEAMEX:AVL) and the Upper Fir tantalum-niobium deposit owned by Commerce Resources Corp. (TSXV:CCE).
The US' other alternative to Brazil is to encourage the development of niobium resources within its own borders; hence the USGS-funded research study on the Elk Creek deposit. Previously explored by Molycorp (NYSE:MCP) in the 1970s and 1980s, the property is now in the hands of Quantam Rare Earth Developments Corp. (TSXV:QRE) which has established an NI 43-101 compliant inferred resource of 80 million tons of 0.62% niobium.
"It's an honor for Elk Creek to have been selected as the subject of one of five research grants from USGS under the 2012 USGS Mineral Resources External Research Program," said Quantum CEO Peter Dickie.
According to a recent press release, Quantum is currently performing metallurgical testing on the site. An updated resource calculation is expected to be completed during Q1 2012 which will become part of a Preliminary Economic Assessment expected to be completed by the second half of this year.
Securities Disclosure: I, Melissa Pistilli, hold no direct investment interest in any company mentioned in this article.