TSXV Top 5: Trueclaim, Fortress and Stans Energy Take Big Leaps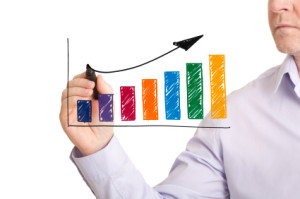 Last week, the share prices of a number of junior resource companies on the TSX Venture Exchange increased.

The five that saw the greatest increases were Trueclaim Exploration (TSXV:TRM), Fortress Minerals (TSXV:FST.H), Stans Energy (TSXV:HRE), Bacanora Minerals (TSXV:BCN) and Latin American Minerals (TSXV:LAT).
Trueclaim Exploration
Last week, mineral exploration company Trueclaim Exploration increased in value by 50 percent, reaching $0.21. The company's past-producing Scadding mine is located in Ontario, while its Gila property is in Gila County, Arizona.
Most recently, on April 22, Trueclaim announced plans to consolidate its shares. The company began the process in order to enable itself to raise capital more easily. In the same press release, Trueclaim said it will not proceed with a debt settlement that was announced in January.
Fortress Minerals
Fortress Minerals, another mineral exploration company, grew 37.5 percent last week, hitting $5.50 per share. Like Trueclaim, Fortress hasn't released any news lately. Its last press release, put out in May, is a corporate update that reveals the company has "granted an aggregate of 592,000 incentive stock options to certain officers, directors, and other eligible persons of the Company."
Stans Energy 
Last week was exciting for Stans Energy, which grew by 34.48 percent to reach $0.20 a share. The jump came on the back of news that the Arbitration Court at the Moscow Chamber of Commerce and Industry has made a "final binding ruling" on Stans' dispute with the Kyrgyz Republic's government.
David Vinokurov, vice president of corporate development at Stans, told Rare Earth Investing News, "this decision gives us a lot of leverage because we can say to [the Kyrgyz Republic], 'if you don't solidify the investment climate and actively support the company in the development and permitting processes, and really get behind the company, we're going to go collect $118 million.'"
Stans was also among the TSX Venture Exchange's biggest gainers last week.
Bacanora Minerals 
Mexico-focused Bacanora Minerals increased by 26.67 percent to reach $0.95 per share last week. The company's properties include the Magdalena borate project and Sonora lithium project.
Bacanora released a slew of news at the end of June, but perhaps most significant was its announcement that it has filed a technical report regarding its Ventana and Fleur and El Sauz concessions, which form part of the Sonora project. That press release also notes that the company has entered into an agreement with Rare Earth Minerals (LSE:REM) under which it has granted it a "new option to negotiate an increase in its ownership interest in Mexilit S.A. de C.V. … from its current 30% interest to 49.9%."
Latin American Minerals 
Latin American Minerals grew by 20 percent last week to reach $0.12 a share. As its name suggests, the company discovers, acquires and develops mineral deposits in Latin America. It has several projects in Paraguay and Argentina.
The company recently announced a $1-million financing under which it will issue an additional 10 million common shares priced at $0.10 per share. "This proposed financing is significant," said Miles Rideout, president and CEO of Latin American Minerals. "In tandem with the positive cash flow anticipated from the pilot heap leach facility now under construction, the company expects to proceed with the evaluation of six highly prospective gold showings at Paso Yobai (in Paraguay)."
Related reading: 
Stans Energy Soared 89 Percent Last Week — Here's Why