TSXV Top 4: Morien Resources, Ginguro Exploration Take Charge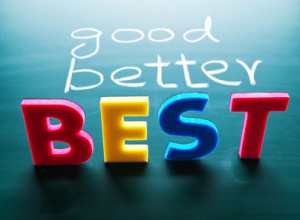 Last week, the share prices of a number of junior resource companies on the TSX Venture Exchange increased.

The five that saw the greatest increases were Morien Resources (TSXV:MOX), Ginguro Exploration (TSXV:GEG), Canada Carbon (TSXV:CCB) and Africa Hydrocarbons (TSXV:NFK).
Morien Resources
Coal-focused Morien Resources, which is currently developing the Donkin project, grew by 52.78 percent last week to reach a value of $0.23 per share.
The company holds a 25-percent stake in Donkin, while the rest is owned by Glencore (LSE:GLEN); that said, Glencore plans to sell its interest. Whether Morien will buy its 75 percent or let another company do so is unknown. However, Peter Akerley, Morien's chairman, told The Chronicle Herald that if Morien does not buy it, the stake will go to a company that is fully capable of bringing the Donkin project to fruition.
As of July 2013, Donkin had all the necessary environmental approvals to move toward full production. Morien sees production potentially starting in 2015.
Ginguro Exploration
Last week, Ginguro rose 52.78 percent, reaching a value of $0.28 per share. The company is interested in mineral exploration in Canada and Chile, but currently is focused on the Pardo joint venture property in Ontario. Ginguro owns 64.5 percent of Pardo, while Endurance Gold (TSXV:EDG) owns the other 35.5 percent.
Most recently, on August 13, Ginguro provided an update on exploration work at Pardo. Richard Murphy, the company's president and CEO, commented, "I am very pleased with the way the current exploration program is unfolding at Pardo. We are in a unique position by being able to expand the limits of gold mineralization over broad areas using very low cost exploration methods."
Canada Carbon
Canada Carbon grew by 36.11 percent last week, hitting $0.25 per share. The company holds 100-percent interests in four strategic graphite properties in Ontario and Quebec, including two past-producing mines.
The company recently announced the discovery of additional graphite mineralization in the southern area of the geophysics grid its Miller project. "The discoveries suggest a high potential for the extension of the conductor and chargeability anomalies beyond the original boundaries of the IP grid," Canada Carbon's press release states.
Africa Hydrocarbons
Africa Hydrocarbons increase in value by 31.82 percent last week, reaching $0.15 a share. The company focuses on oil and gas in Africa and owns 47.5 percent of the Bouhajla block, located in Tunisia in the Pelagian Basin. It estimates that the basin has an estimated 50 to 60 million barrels of recoverable oil.
The company recently announced that the TSX Venture Exchange will extend the expiration date of common shares that were issued June 15, 2012. The expiration date has been pushed from August 31, 2014 to December 31, 2014.