5 Top TSXV Stocks: Great Quest Fertilizer Rises 60 Percent
The top gainer was Great Quest Fertilizer. It was followed by Titanium, Maya Gold & Silver, Temex Resources and Wealth Minerals.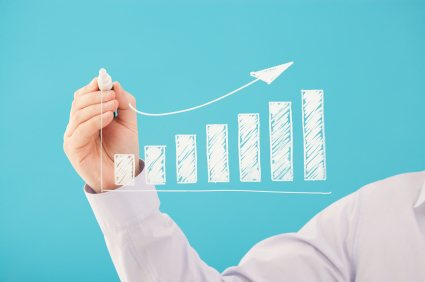 The TSX Venture Exchange closed down last week at 689.82 points despite a minor rally on Friday. 
However, despite that downward trend, a number of companies performed strongly. Great Quest Fertilizer (TSXV:GQ) was the top gainer, and it was followed by Titanium (TSXV:TIC), Maya Gold & Silver (TSXV:MYA), Temex Resources (TSXV:TME) and Wealth Minerals (TSXV:WML).
Great Quest Fertilizer
Canada's Great Quest Fertilizer is focused on its Mali-based Tilemsi phosphate project, and on June 4 it announced the receipt of a new environmental permit for further construction at the site.
Specifically, the permit allows Great Quest to construct small-scale mining facilities that will generate 40,000 tons of phosphate rock annually over a 12-year period. The company notes in its release that its decision to move forward with production at the project was not rooted in a feasibility study, but instead based on a preliminary estimate of inferred resources.
News of the environmental permit pushed Great Quest's share price up 60.78 percent last week to reach $0.41.
Titanium
Last week, Titanium's share price climbed to $1.10 for a 57.14-percent weekly gain. The company creates technologies that allow mining organizations to recover commodities from oil sands and waste tailings. In addition to commercializing these technologies for industrial and government use, the company maintains a mineral research and processing facility in Regina, Saskatchewan.
The company did not release any news that would explain the increase in its share price.
Maya Gold & Silver
Mining and exploration company Maya Gold & Silver has a range of gold and silver properties in Morocco and also holds a single undeveloped mining site in Mexico. Maya's aim is to be one of the first companies to take advantage of the recently privatized Moroccan mining industry.
The company's share price grew 34.88 percent last week to hit $0.29. Maya has not released news since announcing a loan extension in early May.
Temex Resources
With interests in four gold projects in Canada, Temex Resources is specifically focused on acquiring gold projects in Ontario. Its share price gained 25 percent last week and closed at $0.08.
The company did not release news during the period that would explain the improvement. Most recently, on May 26, it expanded its percentage ownership of the Whitney project, which is a joint venture with Goldcorp (TSX:G,NYSE:GG). The new agreement gives Temex an 85-percent interest in the project.
Wealth Minerals
Junior exploration company Wealth Minerals has a 75-percent stake in the N1 and N2 gold projects in Quebec.
Last week, the company's share price grew 23.33 percent and reached $0.37. It did not release any news to explain the gain, though it did announce a purchase agreement with Coronet Metals (TSXV:CRF) on May 25. Under the deal, Wealth Minerals took on Coronet's outstanding debt and acquired the advanced-stage Yanamina gold project in Peru.
Data for TSXV Top 5 articles is retrieved each Friday and reported on Monday. Only companies with a market capitalization greater than $10 million prior to the week's gains are included.
Editorial Disclosure: Quaterra Resources is a client of the Investing News Network. This article is not paid-for content. 
Related reading: 
5 Top TSXV Stocks: Karmin Exploration and Golden Dawn the Top Gainers
5 Top TSXV Stocks: Arena Minerals and True Gold Up Over 25 Percent
5 Top TSXV Stocks: 50-percent Gain for Lion One Metals
5 Top TSXV Stocks: Alexander Nubia Climbs 40 Percent