5 Top TSX Stocks: Mawson Resources in Top Spot Again
Last week, the top gainer on the TSX was Mawson Resources once again. It was followed by Ivernia, Goldgroup Mining, Coalspur Mines and Minera.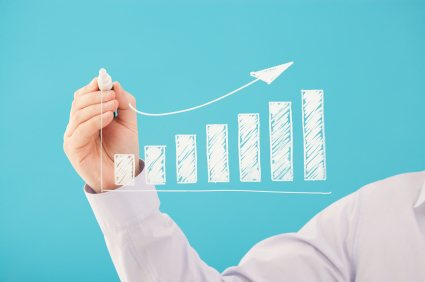 Last Friday, the S&P/TSX Composite index (INDEXTSI:OSPTX) fell 92.91 points, or 0.6 percent, to 15,014.09 points. Overall, the index dropped 1.4 percent in May; according to Reuters, that places its yearly gain at 2.6 percent.
A few companies managed to post impressive gains last week. Mawson Resources (TSX:MAW) was the top gainer, and it was followed by Ivernia (TSX:IVW), Goldgroup Mining (TSX:GGA), Coalspur Mines (TSX:CPT) and Minera (TSX:IRL).
Mawson Resources
Mawson Resources took the top spot for the second week in a row, climbing 42.86 percent to reach $0.30. The gold-focused exploration and development company's flagship projects — Rompas and Rajapolat — are in Finland. However, the company's 100-percent-owned Palokas gold discovery, also in Finland, has gained attention recently.
While the company posted no news last week, it did release drill results from Palokas earlier in the month. Highlights include 19.6 meters at 7.5 g/t gold from 18.1 meters in hole PRAJ0107. That includes 5 meters at 24.1 g/t gold from 26.7 meters with visible gold present. "This is a great result for our investors, and highlights the developing potential of the Palokas discovery," said Michael Hudson, president and CEO of Mawson Resources, at the time.
Ivernia
Ivernia took the second spot last week, gaining 33.33 percent to wrap up at $0.02. The base metals mining, exploration and development company is focused on its 100-percent-owned Paroo Station lead mine, which is located in Western Australia. However, Ivernia put the mine on care and maintenance in January due to difficult market conditions.
Though it released no news last week, earlier in May, Ivernia announced its slate of nominees to its board of directors. The election will be in June.
Goldgroup Mining
Goldgroup Mining is a Canada-based gold production, development and exploration company with a portfolio of projects in Mexico. Last week, the company's share price gained 17.65 percent to close at $0.10.
The company has two primary assets: the Cerro Prieto mine in Sonora and the San Jose de Gracia mine in Sinaloa. Like Ivernia and Mawson, Goldgroup also released no news last week.
Coalspur Mines
Coalspur Mines' share price rose 16.67 percent last week to close at $0.02. The company has approximately 55,000 hectares of coal leases in Alberta. The company's flagship Vista project covers about 10,000 hectares.
Last week, the company released an update on a scheme of arrangement that was originally put forth in February. The scheme proposes that KC Euroholdings acquire all of Coalspur's ordinary shares.
Minera
Gold-focused Minera's flagship project is Ollachea, an advanced gold project with high potential for reserve and resource expansion. It is located in Southern Peru.
Last week, the company's share price gained 15.79 percent to hit $0.11. While Minera released no news last week, it did announce the appointment of an interim CEO and non-executive director earlier in the month. The appointments were made to improve production going forward.
"This has been a difficult period for Minera IRL, and challenges remain, however with these appointments, we are moving forward to continue building towards the future," said Dr. Daryl Hodges, the company's executive chairman.
Data for TSX Top 5 articles is retrieved each Friday after market close. Only companies with a market capitalization greater than $50 million prior to the week's gains are included.
Related reading:
5 Top TSX Stocks: Drill Results Push Mawson into Top Spot
5 Top TSX Stocks: Ivernia, Frontier Rare Earths Up Over 25 Percent
5 Top TSX Stocks: Lithium Americas Up on News of POSCO Talks
5 Top TSX Stocks: Copper Mountain Up Over 30 Percent on Q1 Results