5 Top TSX Stocks: Lithium Juniors Take the Lead
Western Lithium USA and Lithium Americas saw the biggest gains on the TSX this past week. They were followed closely by Cameco, Thompson Creek Metals Company and Pretium Resources.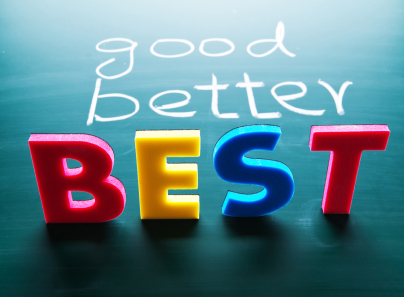 This week is a short one due to the Easter holiday, but for the S&P/TSX Composite index (INDEXTSI:OSPTX) it was a successful one. It ended Thursday up 84.07 points for a close of 15,026.62.
According to Reuters, nine out of 10 main sectors on the index were higher, with most major sectors enjoying a boost from positive US economic data. Even energy producers were able to hang on to gains in the face of the falling oil price.
Western Lithium USA (TSX:WLC) was the top gainer, and it was followed by Lithium Americas (TSX:LAC), Cameco (TSX:CCJ,NYSE:CCK), Thompson Creek Metals Company (TSX:TCM,NYSE:TC) and Pretium Resources (TSX:PVG,NYSE:PVG).
Western Lithium USA
As mentioned, the top gainer this past week was Western Lithium USA, which closed the week at $0.68 for a gain of 11.48 percent.
On the last day of March, the company announced the results of its annual general and special meeting, noting that shareholders approved resolutions to alter the company's articles and approved an amendment to the company's stock option plan for employees and directors.
It's also worth noting that over the last couple of weeks floods have devastated Northern Chile, with the operations of some major lithium producers being affected. It's possible that Western Lithium, which is developing a lithium deposit in Nevada, garnered some investor interest in the wake of that news.
Lithium Americas
Lithium Americas, another lithium-focused company, was the second-biggest gainer on the TSX this past week. It rose 6.25 percent to close the week at $0.34.
The company has not released any news since January, so as with Western Lithium it's possible that Lithium Americas was boosted by the news out of Chile. The company's Cauchari-Olaroz project is located in Argentina, which has reportedly been less impacted by adverse weather conditions.
Cameco
Cameco is one of the world's largest uranium producers, and this past week it gained 3.47 percent to hit $18.49. The company released no news this week to explain its rise, but investors looking for more insight into what's going on with Cameco might want to listen in on its Q1 conference call, which is scheduled for April 29 at 1:00 p.m. EST.
Thompson Creek Metals Company
Like Cameco, Thompson Creek didn't release any news this week. However, it nevertheless gained 3.43 percent to hit $1.81.
The company has a number of projects on the go, and while it's perhaps best known as a molybdenum producer, over the last couple of years it has shifted towards copper–gold production.
Pretium Resources
Pretium Resources closed the week at $7.13 after increasing 3.33 percent. As the week came to a close, the company announced a cooperation and benefits agreement with the Nisga'a Nation regarding the company's Brucejack project, which is located in Northwest British Columbia.
The Nisga'a Nation will provide continuous support for the development and operation of Brucejack, while also ensuring it is safe and environmentally sound.
"We are pleased that a strong relationship with the Nisga'a Nation has grown out of our work with them over the last four years," said Robert Quartermain, Pretium's president and CEO. "We look forward to their collaboration as we advance Brucejack to production."
The company also reached an important milestone last week when it received an environmental assessment certificate for Brucejack.
Data for TSX Top 5 articles is retrieved each Friday and reported on Monday. Only companies with a market capitalization greater than $50 million prior to the week's gains are included.
Related reading:
What do Floods in Chile Mean for Lithium Supply?
Pretium Receives Environmental Assessment Certificate for Brucejack