Rick Rule, Mickey Fulp, Lawrence Roulston: What to Do With Your Depressed Junior Mining Stocks
With the TSX Venture Exchange continuing to decline, many investors are wondering whether they should sell, hold on for the next rise or buy to take advantage of low prices. Here are the opinions of leading experts Rick Rule, Lawrence Roulston and Mickey Fulp.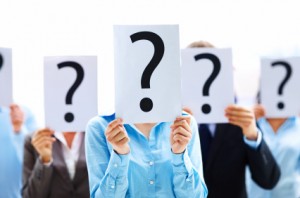 The S&P/TSX Venture Composite Index has declined nearly 30 percent in the past year. It's now down to around 1,041 points, a level not seen since May 2009.

Meanwhile, the entire junior mining sector appears to be headed for a shakeout: as of December 2012, 632 of the 1,803 juniors that John Kaiser, publisher of the Kaiser Bottom-Fishing Report newsletter, was tracking had less than $200,000 of working capital. As a result, Kaiser feels that about 500 juniors could be about to disappear, barring a swift turnaround in the sector.
These circumstances, understandably, have investors in junior mining companies — many of whom are holding stocks that along with the overall market have fallen dramatically — feeling nervous.
In light of the current situation, Resource Investing News (RIN) sought out the opinions of three resource investing experts: Mickey Fulp of the Mercenary Geologist website; Lawrence Roulston, publisher of the Lawrence Roulston's Resource Opportunities newsletter; and Rick Rule, chairman of Sprott US Holdings. See their views on today's junior market, and where things could go from here, below.
RIN: Do you have any advice for resource investors who are seriously underwater on the juniors they're holding? Should they sell now to avoid further losses? Double down? Hold for the long haul?
Rick Rule: An investor needs to revisit every stock in their portfolio periodically and reacquaint themselves with why they own every position. If their original thesis is valid, great — buy or hold. If not, then sell. Too many investors regard the market as a source of information, which it is not. It is a facility for buying and selling fractional ownership of businesses. If the business is cheap, one buys. If it is dear, one sells.
Lawrence Roulston: Never in my 30 years in this business has it been more important to differentiate between companies in your portfolio. Lots of stocks have little or no fundamental value and will decline further as they trend toward zero. Others are good companies that are trading at absurdly low valuations. Investors need to take a hard look at their investments. If they're holding shares of companies that have drilled holes, haven't found anything and are running out of money, it's a terrible mistake to sit on them waiting for a rising tide. Move on.
Mickey Fulp: All of the above. It really depends on the stock. You need to carefully look through your holdings and sell the ones that don't have a prayer. But this is not the time to be taking tax losses. That's something you do at the end of the year when you know how much money you've made. But if you find something that's strong and trading near the bottom, you could sell some of your dogs to generate cash to invest in that company.
RIN: What is a better strategy right now, being a technical investor and buying and selling on the dips and surges? Or just ignoring the noise and concentrating on a company's fundamentals?
Rick Rule: I am only interested in fundamentals. A trader can use technical analysis, but I could not advise that person.
Lawrence Roulston: Technical investing makes no sense with juniors because they are so thinly traded.
Mickey Fulp: I pay little attention to technical analysis. I always trade based on fundamentals.
RIN: Is it a good strategy to try and time the market by paying particular attention to what the US Fed is doing, for example?
Rick Rule: In the near term, markets are voting machines, a measure of people's sentiments. In the long term, they are weighing machines, a facility for determining value. Making money in capital-intensive cyclical markets like resources is a function of arbitraging the differentials between the mob's emotions and real, tangible valuations. I think many issues are cheap, so I am buying, but I suspect they will get cheaper.
Lawrence Roulston: Market timing doesn't make sense because positive moves in the wider market are not translating in the resource market. I think the fundamentals of the resource market are strong, but the perception is very negative right now. Investors need to look beyond the day-to-day dips and take a longer-term view. For example, right now we're hearing a lot about gold being down, but historically speaking, gold prices are actually up.
Mickey Fulp: I pay attention to macroeconomic factors all the time because commodity prices, for example, drive the junior market. As for market timing, I always try to time the market by buying a stock at a low and selling at a high. If you look at the 52-week chart of any junior, it will have a high that is double the low, or more. That's the nature of the business. We follow a contrarian strategy of buying stocks low, when no one wants them, and selling at a high, when everyone is clamoring to get in. After it doubles, sell half and trade with other people's money.
RIN: If the stock market bubble bursts in the United States, what effect will that have on the TSX Venture, where most junior mining stocks are traded?

Rick Rule: Stocks are stocks. If US equity markets falter, the TSXV will get creamed, and good valuations will become extraordinary.
Lawrence Roulston: If there was strength in the junior market right now, I would be concerned. But right now, I don't see a lot of downside risk because of the absurdly low prices.
Mickey Fulp: We are not in a stock market bubble. I object to that classification. I do, however, feel that stocks are overbought and due for a correction. If there is a correction, it will negatively affect the TSX Venture Exchange because it's home to the riskiest stocks on the planet. Right now, what's happening on the TSXV reflects a serious aversion to risk among investors. A stock market correction in the US would lower the tolerance for risk even more.
RIN: Are you pessimistic or optimistic on the junior mining market turning around any time soon?
Rick Rule: I think the aggregate TSXV is valueless and will continue lower. I think the very high-quality names are basing now, on fund capitulation, and will head up this fall.
Lawrence Roulston: It will be another six to 12 months before someone rings a bell and we see a bottom. During that time, certain companies will generate big returns, and I think quality is still being recognized by the market. I think many stocks' gains will be event driven, such as by companies achieving milestones or being taken over. I also see private equity playing a bigger role. Right now, private equity is seeing value in the sector, and they are going to get aggressive.
Mickey Fulp: I'd need a clear definition of "any time soon," but I don't see any catalysts on the horizon that are going to lead to a turnaround in the near term. The market is going through a bear cycle that needs to complete. There are a number of weak junior mining stocks — about half the TSXV — that need to go away. However, there are screaming buys right now: companies with good projects that are trading at or less than cash. So if you like something, accumulate it.
Securities Disclosure: I, Chad Fraser, hold no positions in any of the companies mentioned in this article.
Related videos:
INN VIDEO: Why Rick Rule Likes Gold Juniors
INN VIDEO: Lawrence Roulston on Junior Investing Strategies