Resource Market Weekly Recap
By Melissa Pistilli-Exclusive to Resource Investing News Coal Investing News Several coal companies are newsmakers this week including Consol Energy, which has budgeted $500 million for coal operations in 2010. BHP Billiton has put in an offer to purchase Queensland's state-owned coal freight business. Teck Resources is on the verge of finalizing a $14 billion …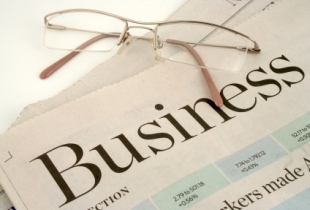 By Melissa Pistilli-Exclusive to Resource Investing News
Several coal companies are newsmakers this week including Consol Energy, which has budgeted $500 million for coal operations in 2010. BHP Billiton has put in an offer to purchase Queensland's state-owned coal freight business. Teck Resources is on the verge of finalizing a $14 billion takeover of Fording Canadian Coal Trust, which will give them sole ownership of the huge BC Elk Valley metallurgical coal resource.
Leighton Holdings landed a 12-month contract extension worth A$140 million at Tarong Energy's coal mine in Queensland. Also out of Queensland, Macarthur Coal has offered to buy Gloucester Coal.
Japan steel manufacturer JFE Holdings is soon to acquire a 20 per cent interest in Queensland's Byerwen coal mine from owner QCoal Pty and has also inked an agreement to take annual delivery on 2 million metric tonnes of hard coking coal from the mine.
Some not so good news from Coalcorp Mining: it can't pay its bills. The miner may default on a nearly $7 million interest payment if it can't secure the cash in less than thirty days.
Copper has earned the distinction of best performing investment for 2009 gaining nearly 140 per cent compared to gold's 24.67 per cent. Despite the global recession, the industrial metal was able to come out on top due to the large influx of cash from billion-dollar stimulus funds like those out of the US and China.
Copper, often heralded as the bellwether of economic health, started the near year off right hitting a 16-month high on Monday. The base metal has great prospects for 2010, say analysts, and prices are expected to push higher as sentiments for global economic recovery improve.
Copper sector companies making the news include the world's number one copper producer Codelco, and the Polish copper firm KGHM.
Peru's top copper-zinc mine Antamina, a joint venture between BHP, Xstrata, Teck and Mitsubishi, is advancing on a $1.2 billion expansion project.
After suffering a serious slump over the past year as the bottom fell out of the luxury market, the diamond industry may be positioning for a comeback. The world's two top diamond producers, De Beers and Harry Winston, anticipate prices returning from the grave in 2010.
Supply remains tight after many large producers put on the breaks in 2009, and as demand rises prices are expected to follow suit in the near term.
In an effort to save their shriveling industry, the sector's heaviest hitters including De Beers, Alrosa, Rio Tinto, NHP and Harry Winston have joined forces to form the International Diamond Board and have launched a marketing campaign aimed at bringing buyers back to the market and are focusing their efforts on emerging markets in China and India.
Holiday jewelry sales numbers were promising as well as other luxury goods offering signs that wealthy and upper middle-class buyers may be returning to the market (or perhaps it's all those Wall Street Bankers buying goodies for their wives and mistresses with their fat holiday bonuses).
As the yellow metal charges back from its December lows there are many gold market conspiracies floating around the web. Some have a lot of merit; others are merely attention-grabbing marketing ploys.
A few are covered here in Kishori Krishnan's latest report for Gold Investing News and include sales of fake gold bullion; questionable activities by institutions such as the US Federal Reserve, JP Morgan and the London Bullion Market Association; and ETFs and COMEX inventory issues.
Other than outright fraud, there are also concerns that the gold market is rife with speculators who have created artificially high prices and there are fears the bubble is soon to burst.
Gold hit a three-week high of nearly $1,140 an ounce as the dollar fell against the euro and the yen after the Fed's latest policy meeting and the resignation of Japan's finance minister. There was speculation that the dollar could slide further, which also helped push gold prices higher mid-week.
On Thursday, gold pared those by nearly $10 as the dollar strengthened on news out of Asia and better than anticipated unemployment numbers. There are concerns that China may raise interest rates and Japan's finance ministry says it wants a softer yen, both moves would play well for the US dollar.
Major auto manufacturers are getting serious about electric-powered cars and lithium-ion battery technology is an integral part of this growing sector of the auto industry.
To help make electric cars more attractive and lighter on the pocketbook for buyers, companies like Renault-Nissan are considering leasing Li-on batteries to customers to help reduce the cost of vehicles off the lot.
The governments and private sector of several nations including China, Denmark, Israel, Japan, Singapore and the US are working together to build the infrastructure necessary for battery recharging and swapping.
At a major car show in New Delhi this week, Ford, Honda, Hyundai, Nissan, Suzuki, Toyota and Volkswagen will be showing off their latest in greener cleaner small cars that feature Li-ion technology.
Other car makers planning to build Li-ion powered vehicles are Chrysler-Fiat, Dodge, GM, Mercedes-Benz, Mitsubishi, Saturn, and Tesla. The move toward Li-ion batteries in the automotive sector is projected to build a $70 billion a year business by 2020.
The military is also interested in Li-ion battery applications and has enlisted the help of C&D Technologies Inc to help create large-format Li-ion batteries under a $19 million contract.
Mining companies are moving quickly to establish resources for the growing lithium market. American Lithium Minerals Inc has entered into an agreement to purchase five grassroots exploration brine projects in Nevada from Gold Summit Corporation.
Silver brought in the New Year with a bang in the first Monday trading session of 2010 closing up over four percent, nearly double gold's percentage gains. The white metal is expected to continue outperforming its yellow cousin this year spurred on by increasing industrial demand from reviving developing economies in Asia.
Many analysts are bullish on silver and the forecasted prices for 2010 range from $14.00 to $26 an ounce.
On Monday, several silver mining stocks posted pleasing gains in step with rising silver prices including Aurcana Corp. [TSX: AQI], Avino Silver & Gold [TSX: ASM], Endeavour Silver [TSX: EDR], First Majestic [TSX: FR], Great Panther [TSX: GPR], and Kootenay Gold [TSX: KTN].
Despite setbacks in the gold price later in the week, silver managed to break into the $18 range testing a high of $18.38 on Thursday before closing at $18.14 an ounce. Once again, silver's industrial status lends it support when gold is faltering. Confidence in economic recovery benefits silver more than gold right now.
A new report from Korean-based POSCO Research Institute says the nuclear power industry is poised to benefit greatly from rising global energy demand combined with the push towards climate change legislation worldwide.
Even the US, which hasn't built a new nuclear plant in thirty years, is coming around to the idea of nuclear generated power as an alternative to fossil fuels; especially since other forms of alternative energy like solar or wind-powered energies are years away from achieving the capacity to meet the immense energy demands of a nation like the United States.
For decades, market analysts have been studying the correlation between oil prices and the demand for nuclear power. When oil prices skyrocket, nations start to reconsider alternative forms of energy production including nuclear; when prices are relatively inexpensive, nuclear projects are put on hold.
That seemed to be the case around the world in the last few years as the price of oil hit $147 a barrel in 2008 and then dropped to nearly $30 in less than six months.
Now that oil prices are once again rising (nearly triple what they were just a year ago) and could, according to Kevin Kerr, Market Watch commodities analyst, possibly jump to as high as $300 a barrel in the next few years, nuclear power is beginning to look more attractive once again.
In the US, nuclear power generates around 8 per cent of electricity produced annually, but that could increase as more than 30 nuclear plants are slated for construction in the coming years to help meet rising energy demands.
The Department of Energy under the Obama Administration is now keen on distributing the $18.5 billion in loan guarantees for the nuclear industry approved by Congress in 2005 with the first loan guarantee likely going to Southern Energy, which is looking to build two new plants in Georgia.
This year is expected to be a promising one for the up and coming vanadium market as industrial markets recover and the world catches on to its diverse uses.
Traditionally, most of the world's extracted vanadium resources are used in the manufacturing of steel alloys. But, its vanadium's other potential uses that may help drive the market in the coming years. One of its newest applications is in emerging battery technology in electric vehicles and on the much larger scale of utility storage.
Other applications include use in creating superconductive magnets, the manufacture of sulfuric acid, ceramic fabrication, and glass coatings for blocking infrared radiation.
Vanadium sector companies making news include Altantic Ltd [ASX: ATI], Mineral Resources Ltd. [ASX: MRL], and Northern Shield Resources [TSX-V: NRN].