Resource Market Weekly Recap – Aug 30, 2012
While the Chinese announcement of significant changes to its monetary policy drew headlines, the results of both tariff reductions and opportunistic stockpiling will have a direct impact on lead, zinc, tin, nickel and copper miners. Drilling activity and corporate structural dynamics keep Australia in the news for both manganese and moly investors.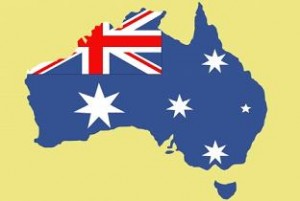 By Dave Brown – Exclusive to Resource Investing News
In the recent base metals slide, lead has recorded year to date losses of 29.5 percent.  At the same time, lead stockpiles have been on the steady increase. Lead stocks registered with the LME ended last week at 193,000 tonnes, up 46,225 tonnes or 31.5 percent on the start of the year, and the highest level seen since late 2002.
According to analysts, lead market fundamentals remain robust.  Mr. Christopher Ecclestone of Hallgarten & Company explains "We have strong demand being driven by China with a strong rise in industrial production and in motor vehicles and e-bike uses."  He believes that opportunistic Chinese stockpiling and a desire by the Chinese to ensure that foreign miners stay in operation to provide them with fairly reliable supplies could support COMEX lead above $1 per pound by the end of the year.
South Africa is home to 80 percent of the world's manganese reserves making any disruption in supply of the metal a force in the marketplace. Large mining companies like BHP billiton, Xstrata Plc and others are some of the largest consumers of South Africa's strained power supply. With the power drawn for the World Cup these issues are only being exacerbated and mining companies may be the first to feel the pinch.
A plane carrying board members of Sundance Resources (ASX:SDL) that was feared to have crashed has been found with no survivors. Among the dead were Geoff Wedlock, chairman; Don Lewis, managing director and chief executive officer; John Carr-Gregg, company secretary; non-executive directors Ken Talbot, John Jones and Craig Oliver; amd Jeff Duff, a representative of Dynamiq, a consultant to Sundance Resources.
Shaw River Resources (ASX:SRR) has commenced drilling on its manganese Baramine Project. It is located close to the world class Woodie-Woodie manganese mine and shares many its geological characteristics.  Woodie-Woodie is owned by OM Holdings (ASX:OMH), which is the world's second-largest low-phosphorous siliceous high-grade manganese ore producer.
Canada's Ivanhoe Mines Ltd. (TSX:IVN) is currently developing its Oyu Tolgoi Project in Mongolia. The Mongolian government maintains a 34 percent stake in the project, with Rio Tinto holding a 22.4 percent stake carrying an option to increase to 44 percent.  The size of the deposit is undoubtedly massive, with total resource estimates ranging from $4.6 to $5.3 billion.
There are some political risks associated with mining in Mongolia, mainly Mongolia's powerful neighbors, Russia to the north and China to the south. China relinquished its claim to Mongolia in the 1950s, but there are still concerns amongst the Mongolian people that China might seek to reclaim the territory.  Russia has also been accused of exerting pressure over the projects of foreign companies in Mongolia notably from Canadian miner Khan Resources.
Mongolia may have plans to privatize some of its state-owned assets. The Government of Mongolia's State Property Committee is considering listing in either London or in Hong Kong; however, this new development goes against some of the nationalistic and populist rhetoric. In April, Mongolia's President ceased the issuance and transfer of mineral exploitation licenses until a new and stricter law on mining investments could be passed.
Ivanhoe Australia (ASX:IVA), a subsidiary of Ivanhoe Mines, operates the Merlin molybdenum and rhenium project, which is considered one of the world's highest grade moly and rhenium deposits. Recently the company acquired the Osborne copper-gold project from Barrick Australia Ltd for $17.5million, in addition to royalties on minerals produced. The acquisition included developed mines, a concentrator valued at $300 million, and related infrastructure. This development should provide the company with a substantial revenue stream for the life of the mines.
On June 23, the Chinese Ministry of Finance released a statement to indicate tariffs on some zinc, tin, nickel, lead, and copper products such as tubes and wires will be removed starting July 15.  The policy change was announced as a result of increasing trade complaints from the U.S. and the European Union.  Smelter officials and traders have suggested that a 20 percent decline in domestic refined zinc prices this quarter in addition to lower charges paid by overseas sellers of zinc concentrates to Chinese smelters could spur the smelters to cut production further in coming months.  Chinese zinc miners had been reducing the sale of zinc concentrate in the domestic market in the past few weeks due to low refined zinc prices, increasing demand for imports.
With help from the Assistant Editor Vivien Diniz