Resource Investing News: The Year's Most Popular Stories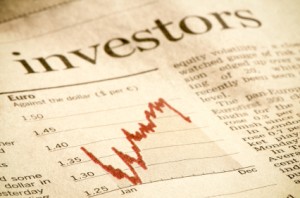 Here at Resource Investing News (RIN) we keep close tabs on the content our readers are consuming. Knowing their preferences not only gives us a sense of what RIN readers like, but also often confers valuable insight about our audience that we can use to develop future articles. Click on the article headlines below to refresh your memory on what was big for RIN in 2012. The list was compiled according to the number of page views each article received, starting with the most popular article. Thanks for your continued support, and may you enjoy a healthy and happy new year filled with growth and prosperity! 
#1: Indicators Show Four-Year Bull Market Could Continue: 3,351 views
In a year of declining valuations, grim economic news and talk of the commodities supercycle ending, our readers took comfort in this story, which attained our highest number of page views: 3,351. They may not have believed it, but they at least wanted to know the reasons for optimism. Among them: the Dow Jones Industrial Average (INDEXDJX:.DJI) is up 71 percent since 2009, the S&P/TSX Composite (TSX:OSPTX) has risen 36 percent and the S&P 500 (INDEXSP:.INX) has surged 71 percent. No mention was made of how the TSX Venture (gasp!) performed.
#2: Undervalued Junior Miners: Targets for M&A in 2012: 3,285 views
Depressed stock prices for junior miners this year had one upside: many became takeover targets. As Metals Economics Group put it in March, "juniors with promising projects at current and long-term metals prices, but with insufficient access to equity funding to advance them in the short term, are more open to financing, joint venture, or acquisition discussions." There was some notable junior M&A activity this year — such as the merger of Eurasian Minerals (TSXV:EMX) with Bullion Monarch Mining (OTC Pink:BULM) and the combination of PMI Gold (ASX:PVM,TSXV:PMV) and Keegan Resources (TSX:KGN,AMEX:KGN) — but as we reported in October, mergers and acquisitions downshifted in the first half of 2012 and never really geared up again. Chief among the reasons were lower commodity prices, rising costs and difficulties securing equity financing.
#3: Barkerville Gold Mines Announces 10.6 million oz Gold Resource at Cow Mountain Near Wells, BC: 2,255 views
As junior resource stories go, it doesn't get much better than this. A small-cap exploration company releases a monster resource estimate, investors pile in and the stock goes crazy. For a few days, the Barkerville find looked to be the junior gold story of the year, but as so often happens in this business, a closer look at the numbers revealed some irregularities. The 10.6 million ounces mentioned in the NI 43-101 report — and a staggering 65 to 90 million more potential ounces — were at odds with a 2006 estimate of just half a million ounces, prompting the BC Securities Commission to investigate. When it did, the commission announced that the technical report did not satisfy NI 43-101 requirements and issued a stop trade order. Investors who placed a bet on Barkerville are still waiting to get their money back, as the company prepares to defend itself in court against an activist shareholder seeking to force an annual general meeting.
#4: Royalty, Streaming Firms Ready to Strike Financing Deals with Juniors: 2,113 views
Gold investors hoping for a sweet gain on a huge discovery were mostly disappointed this year as exploration budgets were curtailed due to troubles securing financing. But royalty and streaming companies were doing just fine, thank you very much, due to their business models, which have proved largely bulletproof in today's challenging junior resource space. Readers were keen to know what companies like Silver Wheaton (TSX:SLW,NYSE:SLW) — up 27 percent this year — and Franco-Nevada (TSX:FNV,NYSE:FNV) — which climbed 53 percent — are doing right. The answer? Striking deals with precious metals producers and prospective producers where cash is exchanged for a percentage of mined metal. If mining costs go up, royalty or streaming company continues to receive their royalty while bearing none of the risks borne by the mine operator.
#5: Silver Junior Miners to Consider in 2012: 2,045 views
Among our winners from a list of seven companies, Cobar Consolidated Resources (ASX:CCU), with a pure silver play in Australia, gained 23 percent.
#6: How China is Remaking Africa's Mining Sector: 2,004 views
It's tough to understand the mining industry without a firm grasp of how China, the world's largest consumer of mined metal, is searching far and wide for mining and energy plays to feed its surging economy which, even though it has pulled back this year, still outpaces that of the western world. When the country's biggest gold producer, China National Gold, put in a bid for Barrick Gold's (TSX:ABX,NYSE:ABX) African Barrick Gold (LSE:ABG), we decided to take a closer look.
#7: Mining Companies Poised for Mergers and Acquisitions, KPMG Study Shows: 1,967 views
Major mining companies are hungry for more metal deposits, but with mining costs rising and ore grades falling, are not so keen to hunt for metal on their own. Acquiring companies with an existing pipeline of projects is often a better way to go. In March, consultant KPMG made a bold prediction: nearly one in three mining companies is looking to expand through mergers and acquisitions in the next 12 to 24 months, primarily to gain control of raw materials. Fast-forward six months, however, and it was revealed, this time by PwC, that M&A activity in 2012 was actually way down compared to 2011 — a record year.
Still, acquirers did enjoy some limelight in an otherwise lackluster year for M&A.
Among this year's highest-profile corporate combinations:
Weekly Round-up: PetroChina Goes on a Shopping Spree
Freeport-McMoRan Takes a Dive as Investors Question Motives for Big Acquisitions
$31 Billion Glencore-Xstrata Deal Approved by Shareholders
Spectra Buys Canadian Pipeline System for $1.49 Billion
Proposed Acquisition of Nexen Inc. by CNOOC Limited Receives Industry Canada Approval
Progress Announces Completion of the Acquisition by PETRONAS
B2Gold Merges with CGA Mining in CAD$1.1 Billion Deal
#8: Drill Results for Gold, Precious Metals Explained: 1,910 views
Experienced mining investors may sprinkle terms like "ore grade," "strike length," or "diamond drilling" throughout casual conversation, but new investors often find such concepts mystifying. We talked to an expert to explain how to interpret drill results. This article is required reading for anyone wanting to enter the resource investing sector armed with a familiarity with its vernacular.
#9: How to Spot the Best Junior Mining Stocks: 1,822 views
Keeping with our mandate of providing not only news for resource investors, but also valuable, timeless educational content, we examined the world of junior mining from the perspective of industry insiders, who offered tips on how to spot that "10-bagger" and avoid losing your shirt.
#10: Bakken Shale Driving US Oil Production Growth: 1,189 views
The advancement of horizontal drilling has opened up oil and gas plays in North America and elsewhere that were previously uneconomic. One of our most popular articles examined how shale oil in the Bakken region of North Dakota is transforming oil production in the United States, which is on track to overtake Saudi Arabia as the world's top oil producer by 2017.
Securities Disclosure: I, Andrew Topf, do not hold equity interests in any of the companies mentioned in this article.