Great Panther Boosts Resource Estimate for San Ignacio Mine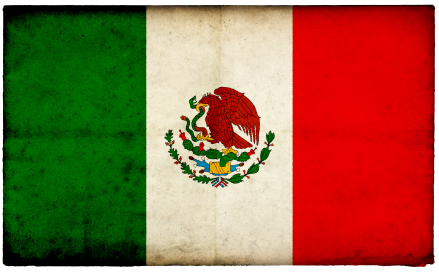 Great Panther Silver (TSX:GPR,NYSEMKT:GPL) kicked off the week with a bang by releasing an updated mineral resource estimate for its Mexico-based San Ignacio mine. It's located at the company's Guanajuato Mine Complex. 
San Ignacio's indicated mineral resources are now pegged at 180,300 tonnes grading 159 grams per tonne (g/t) silver and 3.49 g/t gold and containing 2,351,000 silver equivalent ounces. That's an increase of 31 percent from Great Panther's July 2014 resource estimate.
The new estimate has boosted the mine's inferred resources by 162 percent. They now sit at 787,800 tonnes grading 160 g/t silver and 3.26 g/t gold containing 9,897,000 silver equivalent ounces.
Of course, those increases have also boosted the overall resource estimate for the Guanajuato Mine Complex, which Great Panther last updated under a month ago. The new measured and indicated resources for producing operations there now total 400,800 tonnes grading 244 g/t silver and 3.26 g/t gold containing 6,108,800 silver equivalent ounces. That's a 10-percent rise from the July resource estimate. Meanwhile, inferred resources now come to 951,400 tonnes grading 150 g/t silver and 3.28 g/t gold containing 11,679,200 silver equivalent ounces.
Commenting positively on the new mineral resource estimate, President and CEO Robert Archer said, "[t]he substantial increase in resources at our San Ignacio Mine reflects the discovery of wider zones of higher grade silver-gold in late 2014. We have already started developing and mining this new southern extension and we expect this area to play an increasingly important role in the future of the [Guanajuato Mine Complex]. San Ignacio has significant potential for further expansion and we anticipate continued success in our 2015 drilling."
Expanding on Archer's statement, Great Panther's press release notes that 2014 drilling at San Ignacio was focused on Intermediate vein as well as the Melladito vein. The company now knows that the two veins merge, and this year drilling at the mine will be focused on "improving the classification of the resource adjacent to exploitation along Melladito and Intermediate." Another focus will be testing the depth and strike continuity of all veins via surface drilling.
It will be interesting to see how the company's work at San Ignacio progresses in 2015. All in all, Great Panther is expecting to produce 3.5 to 3.6 million silver equivalent ounces this year as production rises at San Ignacio and as it attempts to improve grades at the main Guanajuato mines and at the Topia mine. That would be a 10-percent rise over 2014 production.
At close of day Monday, share of Great Panther were trading at $0.77 on the TSX, down 1.28 percent. On the NYSE MKT they were at $0.611, down 1.44 percent.
Securities Disclosure: I, Charlotte McLeod, hold no direct investment interest in any company mentioned in this article.