Why is the Volkswagen Scandal Hurting Platinum Prices?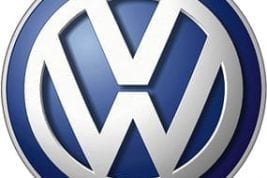 Unless you've been living under a rock lately, you'll have heard about Volkswagen cheating on its emissions tests in the US. Here's what that means for platinum prices.
Unless you've been living under a rock lately, you'll have heard about Volkswagen (ETR:VOW3) cheating on its emissions tests in the US.
The German automaker fitted its diesel cars with "defeat devices," which detected when they were being tested. The cars would put out lower emissions in order to pass tests, but when operating normally, the vehicles would pollute more than regulations allow.
According to the BBC, the US Environmental Protection Agency (EPA) found 482,000 vehicles in violation of its rules, but VW has since admitted to using defeat devices on approximately 11 million vehicles worldwide.
That hasn't been good news for platinum prices, which have continued to fall since the news came out last week. Spot platinum prices fell as low as $894 per ounce on Tuesday, settling at $917.40 per ounce, Reuters reported.
As per an earlier article from the news outlet, platinum prices have been hit so hard that some believe the metal's value could fall below that of its sister metal, palladium.
Why? Because platinum is used in auto catalysts for diesel engines, and following the Volkswagen scandal, analysts are calling for interest to wane in diesel vehicles.
"This is really going to leave a bad taste in consumers' mouth about diesel automobiles," Michael Sheehan, senior portfolio manager Orion Commodities Management, told Reuters. "If Volkswagen were doing the same thing in Europe and if there is more to come, it would be really bearish for the platinum market. At some point platinum and palladium prices will go to parity … my guess would be between $700 and $850."
Similarly, Georgette Boele, a precious metals strategist at ABN Amro, told the Wall Street Journal that prices could hit $850 per ounce in the wake of the scandal. "If consumers lose confidence in diesel cars, this will have a substantial impact on future platinum demand," she explained.
Meanwhile, palladium prices have benefited from the situation. The metal has rise 9.56 percent to $665 per ounce since last Tuesday, when Volkswagen admitted that its cheating went well beyond what was initially uncovered by the EPA. Palladium is used in auto catalysts for gasoline engines, which could grab a bigger market share in the wake of the scandal.
As the BBC notes, diesel car sales were already slowing before the revelation of Volkswagen's practices, and diesel cars only make up about 1 percent of all new car sales in the US. However, the news is expected to have more of an effect in Europe, where diesel vehicles are more popular.
That said, not all analysts had the same reaction to the emissions cheating scandal. When the news first came out, Carsten Menke of Julius Baer stated that the platinum selloff was overdone. The Wall Street Journal quoted the analyst as stating in a note, "[o]ur longer-term view remains bullish, not least due to persistent supply constraints. South African mine supply has likely peaked as low prices are putting increasing pressure on the producers."
Still, it appears that in the short term, platinum prices will remain under pressure. Autocatalysts account for roughly 40 percent of global platinum demand.
Securities Disclosure: I, Teresa Matich, hold no direct investment interest in any company mentioned in this article.