Platinum Miners Bring Tense South African Labor Situation to a Head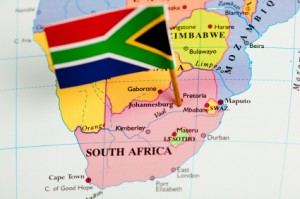 South Africa's platinum industry now bears the stain of the Marikana Massacre, in which 44 people lost their lives, and it seems that its problems are only intensifying. Widely described as the worst violence since the end of apartheid, the massacre was the result of labor unrest at Lonmin's (LSE:LMI) Marikana mine. The region's increasingly volatile labor conditions come at time when the platinum industry is struggling with a weak market, and, according to one analyst, a potential price war.

Since problems occurred at Marikana, a group of about 100 Anglo American Platinum (OTC Pink:AGPPY) employees working at the Thembelani mine have put down their tools and demanded a meeting with management, and an illegal strike has erupted at Royal Bafokeng Platinum's (FWB:7BF) Bafokeng Rasimone mine.
Compensation and other labor standards are becoming increasingly contentious issues for South Africa's platinum producers, whose mines are considered some of the most dangerous in the world.
Explaining the safety issues, Wiktor Bielski, global head of commodities research for VTB Capital, told Platinum Investing News, "on platinum mines in the old days the stopes were 4 feet high, so guys were working in a space 4 feet high with temperatures north of 30 degrees centigrade to north of 40 degrees centigrade. Very difficult to get refrigeration down to such small channels."
"But the reason [mining companies] kept them so narrow is that the ore body is literally 3 feet high. The more rock you take out of the side, the higher the cost, so you try to keep that waste as low as possible. So many of the safety issues go back to the way the mines were built in the first place. It is difficult to reconfigure a mine once it has been in production for many years," he said.
In recent years, the South African government has cracked down on mining companies about safety standards, but workers still point to the industry's ongoing risks and death tolls compared to their wages. Rock drill operators (RDOs) are commonly at the center of disputes such as the one at Lonmin.
The violence at Marikana forced the spotlight onto wages.
Lonmin claims it "undertook research to assess the wage level in the industry" in order to "ensure that Lonmin wages are market related."
As a result, RDOs were awarded a drilling allowance of R750 per month following the violence. Consequently, the guaranteed wage of R9,812.98 (US$1,167) is now "in line with other industry participants," according to the company. This wage includes pension, medical, housing, holiday leave allowance and the new drilling allowance.
RDOs can also earn bonuses, which reportedly average R1,500, but can be as much as R6,000.
In South Africa, miners commonly support two households. Many are from distant villages, but spend most of their time at a residence near the mines. Another home back in their village, which they tend to visit periodically, houses their family. A typical miner supports eight to 10 people, according to Reuters. Generally, neither miners nor their families live in lavish conditions.
"We estimate that approximately 50% of people living in a fifteen kilometre radius of our operations are housed in informal dwellings with little or no access to basic services, and suspect that this will include a significant number of our employees who choose not to spend their housing allowance [R1,850] on accommodation provided by the company but to live elsewhere," Lonmin states.
Labor unions, which tend to wield significant power in South Africa, are accused of aggravating discontent about such issues, motivated by their desire to gain support from workers.
Lonmin, the police and the labor unions are now under investigation for the violence at Marikana. And while much attention has been devoted to these recent tragedies, the underlying financial realities still need to be reckoned with. Platinum prices are weak and miners are plagued with low productivity, rising costs and social problems that many accuse the government of passing along.
Lonmin is a prime example. The company conceded to paying higher wages, but warned shareholders that as a result of the lost production and revenue it may not be able to meet its debt obligations come September. Consequently, Lonmin is engaged in "constructive discussions" with its banking group.
Platinum miners, now facing a surplus market, need a changing tide that makes supply and demand fundamentals work for them. With demand considered unlikely to significantly improve in the near term, significant production reductions are the best alternative solution.
But such cuts may result more from a process of elimination than from voluntary action.
"Those expecting the industry leaders, read Anglo Platinum in particular and to a lesser extent Impala Platinum, to cut production in order to shore up PGM prices and returns in the industry, may well be doing so in vain," wrote Michael Kavanagh, mining and metals analyst at Religare Capital Markets.
Anglo has reduced its 2012 guidance twice this year. Though the company "will continue to monitor market conditions closely," it plans to produce only 2.4 to 2.5 million ounces this year. At this level, the company hopes to limit its costs to R15,000 per ounce as opposed to the R14,000 to 14,500 originally targeted this year when higher production levels were expected.
"In fact, for the majors, more production is more desirable than less to spread the fixed cost production," Kavanagh stated.
The need for volume to manage fixed costs and the fact Anglo's Rustenburg complex, with the exception of one mine, continues to be a positive contribution, means that those wanting the company to shutter the Rustenburg facilities are likely to be extremely disappointed.
Kavanagh quotes Anglo Platinum's CEO as saying "it is an intriguing view that we should cut production to increase the price so that people other than ourselves gain. We think differently about that."
"It is our opinion Anglo Platinum is gearing up for a possible price war in which it expects its smaller rivals to be the victims," wrote Kavanagh.
He further predicts that a "tidal wave of metal" will hit the market during the second half of this year. Anglo only sold 967,400 ounces during the first half of the year, leaving at least another 1.45 million ounces in sales if the company is to meet its minimum target.
Lonmin reported 491,193 ounces of refined production for the nine months ended June 30. While acknowledging a surplus, the company maintained it full-year guidance of 750,000 ounces.
Instead of cutting production, the company will cut production growth and sales in 2013 to this year's level of 750,000 ounces.
In the Q3 production report it released last month, Lonmin points to its earlier comment that "given our intention to manage our balance sheet prudently and produce profitable ounces, we would, if market conditions dictate, defer capital investment to the extent deemed necessary."
Conditions for South Africa's platinum industry do not appear set for significant improvement any time soon. Investors should be closely considering what strategies these mining companies plan to employ to weather this storm.
Securities Disclosure: I, Michelle Smith, do not hold equity interests in any of the companies mentioned in this article.