$260-million Loan Facility Approved for Platinum Group Metals Project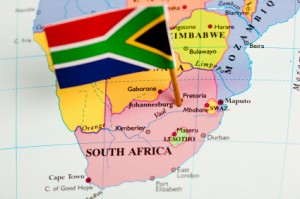 Platinum Group Metals (TSX:PTM,AMEX:PLG) announced that a syndicate of arrangers has obtained credit committee approval for a $260-million senior loan facility for the construction of its Western Bushveld joint venture (WBJV) project 1 platinum mine in South Africa. Now, the company is planning an equity offering to meet its remaining financial obligations for the project. Currently under development, the WBJV project 1 is Platinum Group Metals' (PGM) flagship project and is located in the western limb of South Africa's Bushveld Complex, where the majority of the world's platinum is produced.

The WBJV is PGM's main asset. It consists of project 1 and project 3, both of which are held by Maseve Investments 11. PGM owns a 74-percent stake in this holding company. The remaining 26 percent is owned by Africa Wide Mineral Prospecting and Exploration, a subsidiary of Wesizwe Platinum (OTC Pink:WSZWF).
Project 1 is a high-grade, near-surface asset. The projected mine is estimated to have a lifespan of 22 years and is expected to produce up to 275,000 4E ounces per year. 4E refers to a basket of platinum, palladium, rhodium and gold. 70 percent of the projected revenues from the mine are expected to be from platinum. First production is targeted for late 2014.
PGM has been working to obtain credit approval for over a year. The syndicate of lead arrangers responsible for making it happen consists of Barclays Bank, Absa Capital, Caterpillar Financial, Societe Generale and the The Standard Bank of South Africa.
The key terms of the credit-approved loan are:
A US$260-million senior loan with a term of eight years.
Interest rates payable on the balance of the loan withdrawn at a rate of LIBOR plus 5 percent pre-completion, LIBOR plus 4.75 percent for two years post-completion and LIBOR plus 5.25 percent from two years post-completion until maturity.
An ability to pay the loan down early in tranches.
An agreed hedging strategy focused on by-product metals, palladium, gold and base metals.
Commenting on the deal, PGM's president and CEO, R. Michael Jones, said, "[t]he receipt of credit approval for a US $260 million loan is a clear indication of the quality of the WBJV Project 1 asset. The international bank approval is an important indicator for Platinum Group Metals Ltd. and South Africa that the platinum industry is open for business."
Phase 1 of the project is already underway. This $100-million program includes objectives such as purchasing surface rights in the mine area, establishing the site, obtaining water and power connections and constructing twin declines into the ore body. PGM reported that $80 million has already been spent and that 80 percent of the work is complete, including drilling of over 700 meters.
Rustenberg Platinum Mines, a subsidiary of Anglo Platinum (LSE:AAL), has also already exercised first right of refusal for offtake from the WBJV project 1 mine.
Additional funds required
However, the company said that in order to follow its business plan, it needs to raise additional capital.
Peak funding for the WBJV project 1 mine was originally estimated at $443 million, but cost escalations have led to an expected increase of 14 percent. The recently announced senior loan facility thus only takes care of about half of the project's funding requirements.
PGM said that closing and drawing down the senior loan facility will now be subject to negotiation, the execution of final documentation and satisfaction of conditions precedent.
One of those conditions is a cost overrun facility for the project. In proportion to its ownership, Platinum Group Metals is responsible for 74 percent of that.
"The company's share of these funds will be provided from proceeds of an equity offering or further loan facility or instrument," PGM said.
The company warned that failure to obtain the needed equity will prevent funding and utilization of the loan facility. Furthermore, if Wesizwe is unable to provide the needed funds, PGM may also have to fund any shortfall to avoid a default under the facility.
It appears an equity offering is the route the company has chosen to take to meet its obligations.
On Wednesday, Platinum Group Metals announced that it will issue 225,000,000 common shares at C$0.80 for aggregate proceeds of C$180,000,000. The company expects the offering to close on or about January 4, 2012.
The company also granted the underwriters an option, exercisable for 30 days after the closing, to purchase an increased number of common shares representing an additional 15 percent of the offering to cover overallotments, the press release states.
In addition to using the funds to cover it obligations for phase 2 of the WBJV project 1, PGM will use a portion of the proceeds to pay for its 63-percent share of the costs for exploration and engineering work on the Waterberg platinum project, located in the Northern Bushveld. Waterberg is also a near-surface discovery, and Japan Oil, Gas and Metals National, a Japanese state-owned company, is the joint venture partner.
At last on Wednesday, the company's stock was up 3.8 percent at $0.82. Since the announcement of credit facility approval on December 6, the stock is down over 15 percent.
Securities Disclosure: I, Michelle Smith, do not hold equity interest in any of the companies mentioned in this article.