Palladium News: Price Hits Five-year Low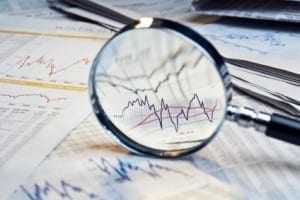 The white metal's price fell to a five-year low Tuesday amid a broader drop in commodities prices.
Those calling for a lower palladium price appear to have made the right call. In the latest palladium news, the white metal's price has fallen to a five-year low amid a broader drop in commodities prices.
On Tuesday, spot palladium fell 3.56 percent, to $556 per ounce, according to The Wall Street Journal, with the metal touching a five-year low of $531.71 per ounce. As per Kitco, spot palladium closed down 6.46 percent, at $536 per ounce.
Jonathan Butler, a precious metals strategist at Mitsubishi (TSE:8058), told the publication that fall was due in part to a broader slowdown in China. "It's the most industrial of the precious metals … and a large proportion of that [use] is in China," he said. "So, the fears about a Chinese slowdown and, indeed, the wider concerns about emerging markets right now are impacting on investor sentiment."

A report from
Bloomberg
notes that concerns over Chinese economic growth eased somewhat after a
drastic stock market fall
on Monday when the country cut interest rates. However, investors don't appear to see that move as enough to boost auto demand. That's an important use for palladium, as the metal is used in catalytic converters for vehicles to mitigate pollution from exhaust.
China's palladium imports fell 42 percent in July year-on-year, according to the publication.
That might not sound like good palladium news, especially since China accounts for 22 percent of global demand for the metal. However, some analysts have suggested that despite the bad news, palladium could be oversold.
"We feel prices are extremely oversold so would not be surprised by a meaningful rebound on short-covering and bargain hunting," William Adams, head of research at FastMarkets, told
The Bullion Desk
. "The market is nervous and the trend is still bearish. At some stage we expect a strong rebound but will now wait for the market to show its hand. It may be starting to do so today."
Similarly, the Journal states that in its last note, Commerzbank (ETR:
CBK
) attributed the fall mainly to speculation. "Demand [for palladium] will grow this year despite a slowdown in the automotive industry," the firm said. "We believe the price fall is mainly due to speculative selling."
Still, some don't see upside for
platinum
or palladium for some time yet. "Bearish sentiment means bad news is bad news, and good news is no news," said Jessica Fung in the latest report from BMO Capital Markets. "Expect Pt and Pd to continue trading down — seems the markets are attributing the industrial qualities of these metals currently over the USD trade — whatever is more bearish."
Securities Disclosure: I, Teresa Matich, hold no investment interest in any companies mentioned.