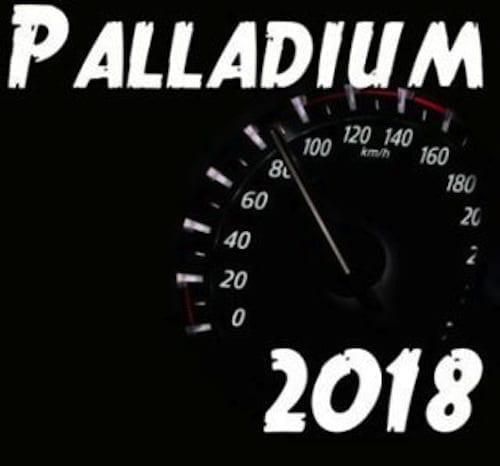 Palladium consumption in the devices used to clean up exhaust fumes will rise to a record in 2018, according to a report from Johnson Matthey.
Palladium demand will experience an uptick in 2018 thanks to a rise in demand for devices used to clean up exhaust fumes, which palladium is a main component of, says a report from Johnson Matthey.
Driving this demand are sales of this device in China. Thanks to the Asian country's desire to decrease pollution, automakers are being forced to increase the amount of precious metal they use.
"The prospect of significant growth in Chinese palladium loadings has moved closer, because it looks increasingly likely that some cities and provinces will implement new regulations early," said Peter Duncan, general manager of market research at UK-based Matthey.
"This could happen as early as next year and would result in a double-digit increase in palladium consumption on Chinese cars," he added.
Palladium's use in autocatalysts is expected to rise from 174,000 ounces to 8.565-million ounces. The precious metal's consumption had already jumped 450,000 ounces in 2017.
However, not all platinum metal groups (PGM's) will benefit from the automotive industry in 2018. Platinum, in fact, will suffer this year due to fewer new diesel automobiles being sold and older ones being scrapped, feeding the supply-side. Diesel vehicles, which require more platinum, have become less popular after some automakers admitted to cheating in emissions tests to gain regulatory approval.
"The platinum market will move further into surplus in 2018 as a rise in industrial demand is outweighed by the decline in autocatalyst consumption and less investment buying. Mine production will remain weak," Matthey said.
Because of this, demand from the automotive industry for platinum and palladium is set to continue heading in opposite directions this year.
As of 3:20 p.m. EST on Wednesday (May 16), palladium was up 0.31 percent, trading at US$981.00 per ounce.
Don't forget to follow us @INN_Resource for real-time news updates!
Securities Disclosure: I, Nicole Rashotte, hold no direct investment interest in any company mentioned in this article.