Palladium Demand Soars on China's Tougher Pollution Standards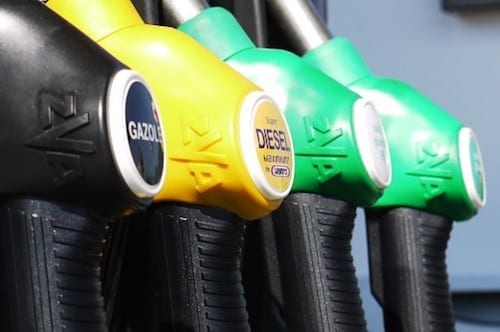 Palladium, which is used in pollution-controlled devices, has been given a huge boost in demand thanks to China's ongoing mission to reduce smog.
As a global attempt to cut back on pollution is causing an increase in palladium demand, tight supplies are pushing the precious metal into a bull market with prices setting record highs.
The metal, which is used in pollution-controlled devices, has not only climbed 9 percent in New York alone this year, but has been given a huge boost in demand thanks to China and its ongoing mission to reduce smog in the Asian country.
"A combination of supply concerns and buoyant demand have driven price developments in recent weeks," stated analysts at FocusEconomics.


As the world moves towards better pollution standards, carmakers are using more of the commodity in their catalytic converters, resulting in global palladium production falling short of its increasingly high demand.

"We've been dealing with supply deficits going on eight years, and that's expected to continue. Supply's certainly been an issue on the mining front as well as the draw-down of existing stockpiles," said Maxwell Gold, director of investment strategy at Aberdeen Standard Investments.
As the shift from diesel to gasoline and hybrid vehicles continues to expand, such does the commodity's demand as it is more generally used in these newer types of vehicles.
In fact, almost 70 percent of palladium demand comes from the auto industry and car sales remain globally strong.
Given this, market watchers expect the price of palladium to continue to rise and hedge funds are betting on an extended climb.
"Demand for palladium outstripped supply over the past eight years. And 2019 is setting up to be another year of shortages," stated Anthony Planas of Banyan Hill.
Adding, "[p]alladium's high price is attracting the attention of precious metal speculators. It is also setting up for a recovery in platinum."
According to Bloomberg, data from the Commodity Futures and Trading Commission published Friday (November 16) revealed that money managers increased their net-long position for a second straight week to 12,837 futures and options.
That's the most since March 6.
Last week, R. Michael Jones, chief executive officer of Platinum Group Metals (TSX:PTM), commented on palladium's climb, telling MarketWatch, "[w]e have been predicting this for some time."
Gold sums up palladium's current state by noting, "[t]he market has a very positive fundamental outlook."
As of 3:20 p.m. EST, on Monday (November 19), palladium was trading at US$1,146.00 per ounce.
Don't forget to follow us @INN_Resource for real-time news updates!
Securities Disclosure: I, Nicole Rashotte, hold no direct investment interest in any company mentioned in this article.